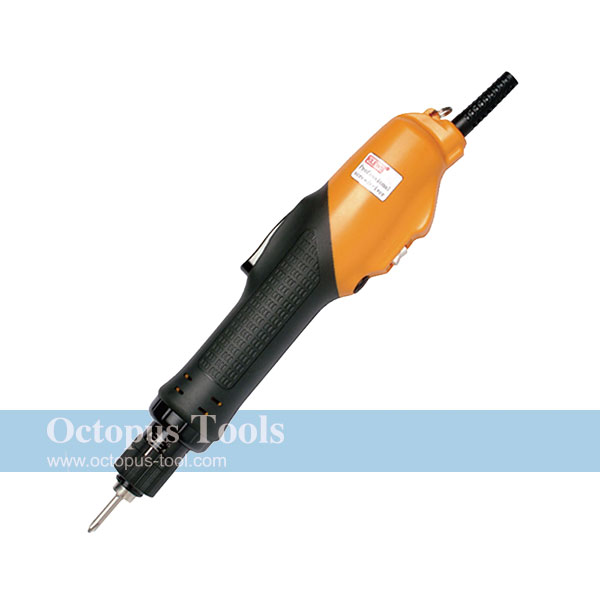 Brand:
KILEWS

Electric Screwdriver SK-3180LD-A 110V


Electric Screwdriver SK-3180LD-A 110V

◆ Your best tool in driving and removing screws!
◆ Light weight, compact, and ergonomic handle
◆ Meet EMI and EMC safety standard
◆ Input Voltage: AC 110V
◆ Current: 0.3A
◆ Torque: 3 ~ 16 Kgf.cm, 2.64 ~ 14.08 Lbf.in, 0.29 ~ 1.57 N.m
◆ No-load speed: 1000 r.p.m.
◆ Weight: 500g
◆ Length: 230 mm
◆ For screwdriving bit 5mm A type Hex, 6.35mm B type Hex, 4mm C type, 5mm D type
◆ For machine screw diameter 2.6 ~ 3.5 mm, and tapping screw diameter 2.6 ~ 3.0 mm


Electric Screwdriver SK-3180LD-A 110V

Spring Balancer 0.6-1.5kg

◆ Spring can afford 0.6 - 1.5 kgs
◆ Spring can reach 1.6 M long
◆ Dimensions: 150 x 100 mm
◆ For all types of electric screwdrivers
◆ Easy to use, clockwise for extension and counter-clockwise for shortening the spring


LED Telescopic Inspection Mirror

◆ 46x67mm mirror
◆ PVC handle provides non-slip and comfort grip.
◆ Perfect tool for car, computer, and machine inspection
◆ Dual ball joint positions mirror at any angle.
◆ Adjustable LED in front of the mirror increases visibility and improves night vision.


Transparent Crossbody Bag 350x180x50mm

Dimension: 350x180x50mm
Thickness: 0.4mm
Material: PVC
Color: Transparent

◆ Adjustable straps are designed to disperse weight for more carrying comfort.
◆ Compact and light, makes transportation less stressful. In addition, cushion in the back of strap adds comfort when carrying.
◆ To share the weight, you can sling your bag over your left or right shoulder. Furthermore, you can position the bag at the back of your body by simply swiveling the bags around to your back and let the straps rest across your chest.
◆ With one small inner compartment to store ID badge or access control card. Two cells for storing pens or tools with pen clips.
◆ Transparent design for you to easily see through the bag.
◆ Popular in semiconductor industry and can be used in places where transparancy is required for safety reasons.