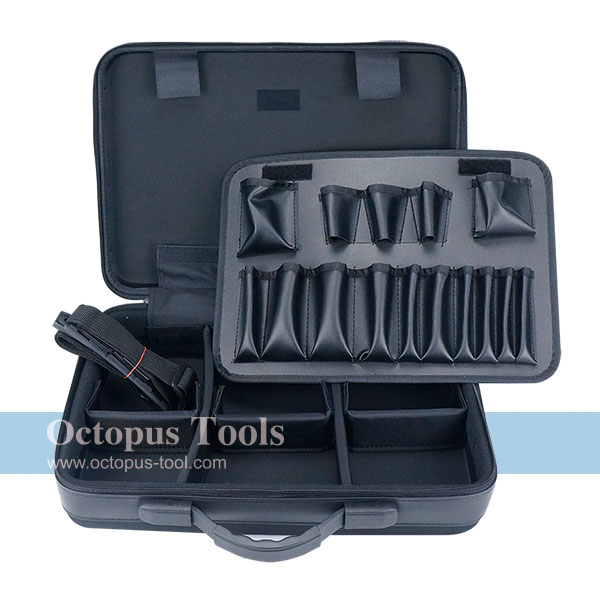 Brand:
Octopus
Computer Briefcase 435x300x110mm

Computer Briefcase 435x300x110mm
Color: Black
Material: EVA
Outer dimension: 435 x 300 x 110 mm
Inner dimension: 400 x 270 x 80mm
◆ With strap
◆ Suitable for notebook computer under 11"
◆ Ergonomic handle with wave shape
◆ Padded adjustable dividers allows changing the size of the divisions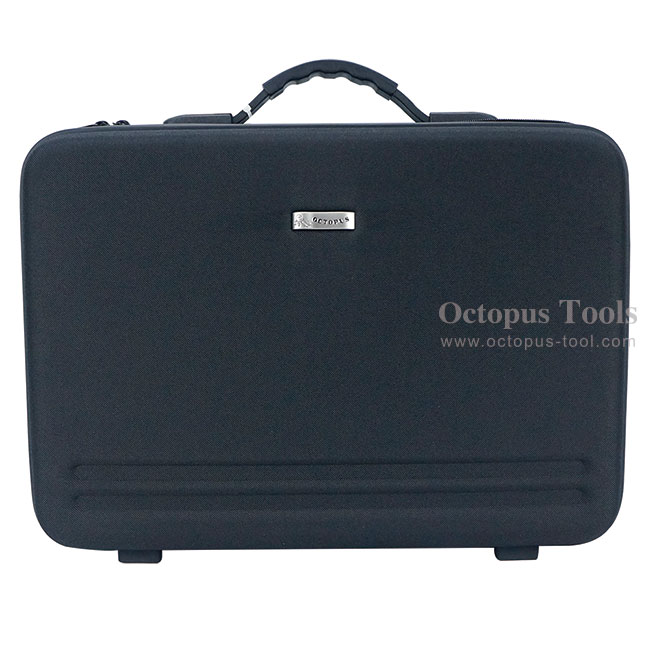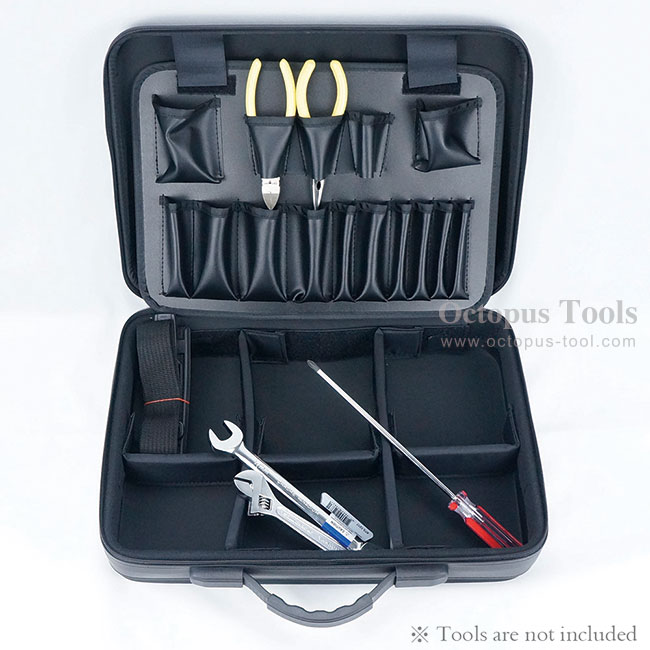 Computer Briefcase 435x300x110mm

IC ESD Foam ZC-01 Engineer

◆ Conductive urethane foam with high density of 10mm thickness
◆ Protects IC and other static-sensitive components
◆ Suitable for storage and portable use
◆ Material: Polyethylene with carbon black contained
◆ Surface Resistivity: less than 5×10*6Ω
◆ Size: 75 × 130 × 10mm


Air Blower

◆ Height: 150mm
◆ Diameter: 50mm
◆ Very easy to use.
◆ Blows off dust and particles.
◆ This blower is designed for cleaning camera lens, notebook computers, cameras, televisions, monitors, LCD screen and glasses.

***Tips are in two colors, red and blue.


Repair Tool Kit For iPhone, Smartphones, Electronic Devices

[Specifications]:

‧Replaceable Screwdriver * 1 pcs
‧Triangle Spudger * 1 pcs
‧Spudgers * 2 pcs
‧Suction Cup (Sucker Pick) * 1 pcs
‧Bit (4mm Hex in 28mm long) Sizes :
 ※ Philips: PH #000 #00 #0
 ※ Slotted: 1.0 2.0mm
 ※ Torx: T2 T3 T5 T6
 ※ Pentalobe: P2 P5
 ※ Tri-point: 2.6mm
‧Material of Bit : 8660 CR-MO

[Features]:

◆ Basic and essential repair tool kits for iPhone, iPad, iPod, Macbook, all smart phones and computers.
◆ Various bits including Philips, Slotted, Torx, Pentalobe, Tri-point are avaliable in the plastic case and can be assembled to the screw driver.
◆ Bits can be replaced easily with comfort grip srewdriver.
◆ Sucker Pick (Suction Cup) helps remove screen without harming or scratching the surface.
◆ Durable ABS Triangle spudgers and PP Spudgers won't hurt the delicate digital devices.