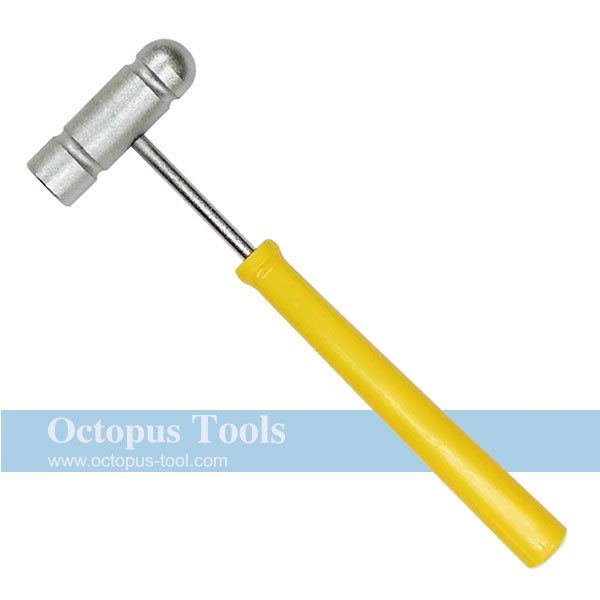 Brand:
SUNFLAG
Mini Hammer


Mini Hammer

◆ Size: φ14 x 45mm
◆ Overall Length: 150mm
◆ Weight: 74g


Mini Hammer

Ratcheting Screwdriver and Socket Set 38pcs/set 1/4"

◆ CRV screwdriver bits and sockets.
◆ Comfort grip and ratchet design.
◆ Clear plastic case for easy carrying.
◆ This ratcheting screwdriver and socket set includes items as follows.
1. Ratchet screwdriver x 1pcs
2. ADP (25mm) x 1pcs
3. Bits (6.35x25mm) x 28pcs
4. Sockets(1/4") x 9pcs

◆ Bits Sizes:
- Slotted 3mm, 4mm, 5mm, 6mm, 7mm
- Philips PH0, PH1, PH2, PH3
- Pozidriv PZ0, PZ1, PZ2, PZ3
- Torx T6, T7, T8, T9, T10, T15, T20, T25, T27, T30
- Square S0, S1, S2, S3
◆ Sockets Sizes: 4mm, 5mm, 6mm, 7mm, 8mm, 9mm, 10mm, 11mm, 12mm



Multi Purpose Plastic Tool Box 430x230x205mm B-433

[Specifications]:

Dimensions: 430x230x205mm
Material: PP

[Features]:

◆ Durable and accountable multi-purpose tool organizer!
◆ Triple-layer design for more spacious storage space together with adjustable dividers to create more possibility for customization.
◆ Built in padlock eye increases security.
◆ Handle for easy transportation.
◆ Patent rugged design makes the tool box stronger and be able to sustain wear.
◆ S-Turbo provides comprehensive solutions for organizing tools with ease and conveniences.


Octopus 8-Piece Ratcheting Combination Wrench Spanner Set

[Specifications]:

Material: Chrome Vanadium Steel
72 teeth 5 degree
Sizes Included: 8mm, 9mm, 10mm, 11mm, 12mm, 13mm, 14mm, 17mm
Package Contents: 8 x ratchet wrenches and 1x Oxford cloth bag

[Features]:

◆ Compliance with ANSI or DIN standard.
◆ Ratcheting box end with fine tooth ratchet and surface drive box end provides a stronger grip on fasteners.