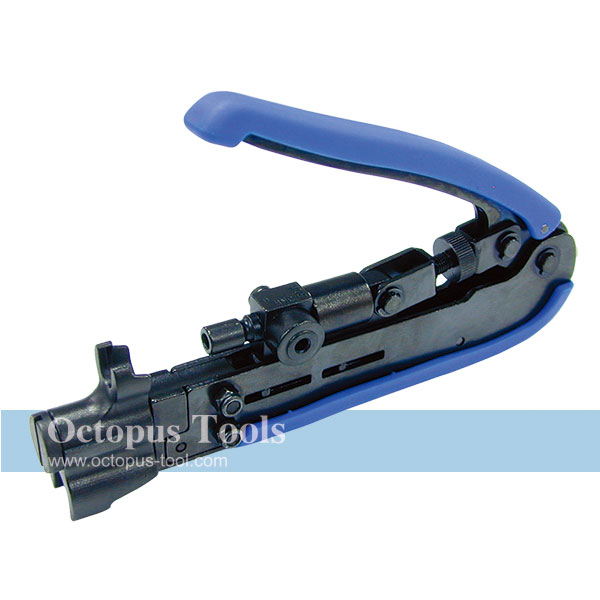 Brand:
HT

Compression Crimping Tool HT-548G201

Compression Crimping Tool HT-548G201
◆ Adjustable compresion tool
◆ After-compression distance
F(RG59/6) connector: 20.2~27.2mm
BNC(RG59/6) connector: 33.3~40.3mm
RCA(RG59/6) connector: 25.5~32.5mm
F(RG11) connector: 27.6~34.6mm
◆ Length: 174 mm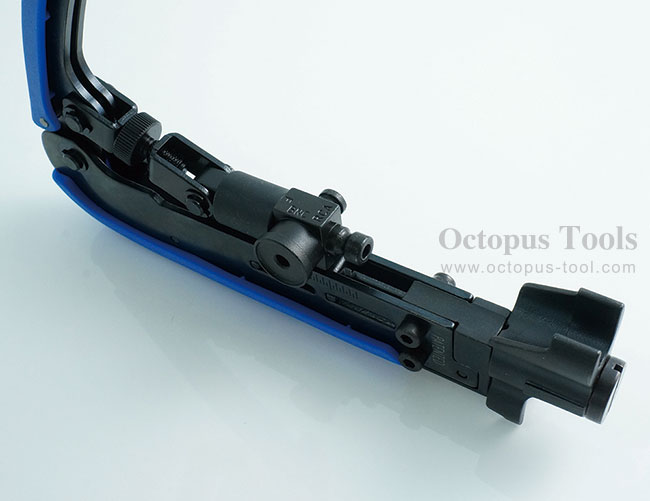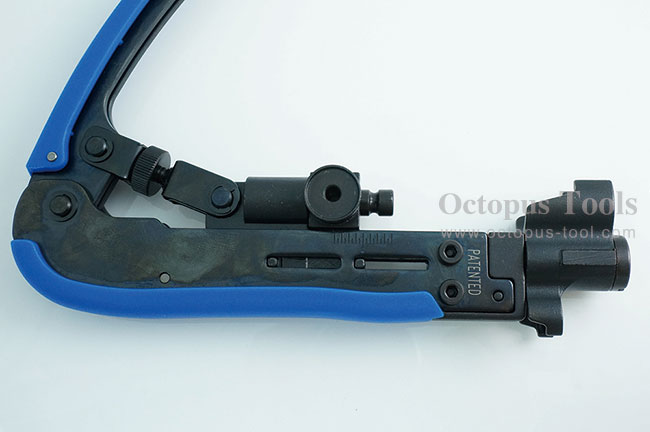 Compression Crimping Tool HT-548G201

Smart Monkey Wrench TWM-03 Engineer

◆ This Wrench can fit into 2mm gap.
◆ Wide applications
Caster Adjustment
Brake, Switch, Electric Devices of Motorcycle, Bicycle & Car
Fastening BNC & TNC Connector CATV, Sattelite (BS?CS), Public Address Equipment
Double Nut / Volume Nut
◆ Length: 155mm
◆ Head Width: 45mm
◆ Max. Jaw Opening: 20mm
◆ Head Thickness: 10mm





Coaxial Cable Stripper for RG59/6/11/7, Adjustable

◆ Lightweight and compact
◆ This tool strips outer jacket of coaxial, gauge, UTP/STP, round and flat cable.
◆ For RG59/6 RG7/11 coaxial cable
◆ The cassette can be reversed to fit different coaxial cables. Pushes and rotates the cassette to set the coaxial cable diameter.
◆ Adjustable stripping blade for different insulation thickness, prevents damage of shielding and conductors.
◆ Easily to adjust with thumb screw
◆ Length: 125 mm (4.9")


Multi Purpose Plastic Tool Box 420x200x180mm B-422

[Specifications]:

Dimensions: 420x200x180mm
Material: PP

[Features]:

◆ Durable and accountable multi-purpose tool organizer!
◆ Double-layer design for more spacious storage space together with adjustable dividers to create more possibility for customization.
◆ Built in padlock eye increases security.
◆ Handle for easy transportation.
◆ Patent rugged design makes the tool box stronger and be able to sustain wear.
◆ S-Turbo provides comprehensive solutions for organizing tools with ease and conveniences.