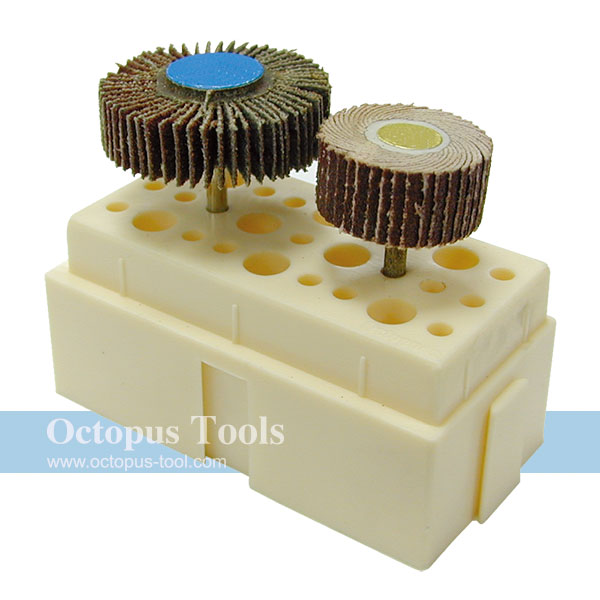 Brand:
Octopus
Mounted Abrasive Flap Wheel Set


Mounted Abrasive Flap Wheel Set

◆ 80#
◆ Shank: 3 mm
◆ 2 pcs with PP stand
◆ Package included:
Diameter: 20 mm Length: 10 mm
Diameter: 32 mm Length: 6 mm


Mounted Abrasive Flap Wheel Set

[Specifications] -

3 Speed Adjustments: 5000 / 10000 / 15000rpm
Collet Size: 2.34mm x1 / 3.2 mm x1
Battery: Li-Ion 3.7V 600mAh
Interface: USB micro
Charging time: 2hrs (5V/0.5A)
No-load Operation Time: 100mins
Size: 145x31mm
Weight: 90g

[Features]:

◆ Based on working situation, there are 3 speed adjustments
◆ Built-in motor made in Japan reassures security.
◆ With 3.7V Li-Ion battery, the rotary tool can be used for 100 mins consecutively.
◆ Micro USB interface makes charging simple and convenient.
◆ Pen-shape design makes it very easy for makers.
◆ By changing the accessories, this rotary tool can drill, grinde, grave and polish.