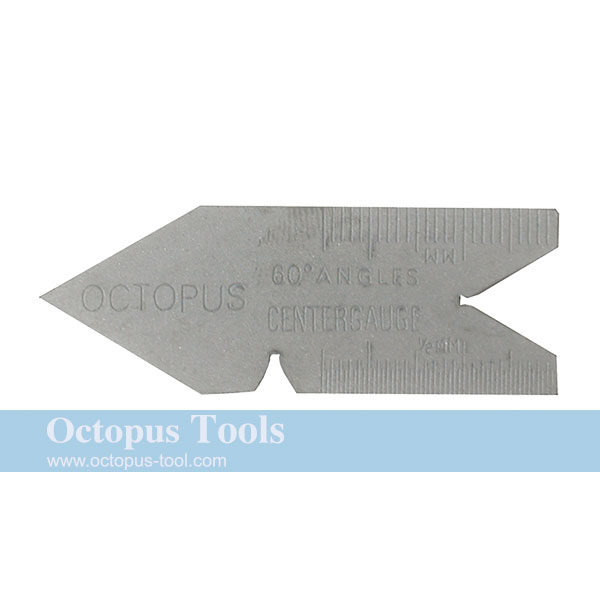 Brand:
Octopus
60 degree Center Gauge


◆ Use to grind and position thread cutting tool on a lathe
◆ For 60 degree threads


60 degree Center Gauge

5 Digit Resettable Mechanical Stroke Counter

[Specifications]:

Counts Range: 00000-99999
Display: 5 digits

[Features]:

◆ Widely used in machine tool and automatic control equipments.
◆ Easily attached to any surface.
◆ Quick reset knob on the side.
◆ Main body is made by durable metal.


Level with Adjustable Vial

[Specifications]:

Length: 205mm
Width: 52mm
Thickness: 18mm
Material: Plastic
Included: Built-in plumb, horizontal, and one adjustable vial.

[Features]:

◆ 3 vials, plumb, horizontal, and adjustable.
◆ Adjustable vial allows angle transfer between multiple surfaces with different slopes.
◆ With Lock/Unlock knob, the required angle can be locked without having to worry about angle change when moving.
◆ Ideal not only for straight line measurement, also great when measuring level for a specific angle of a slope.
◆ With 172 x 8mm magnet on the base, this tool can be attached onto any metal surface, such as metal pipes, and can serve as stud finder to locate studs and screws easily.
◆ Light weight and pocket size.