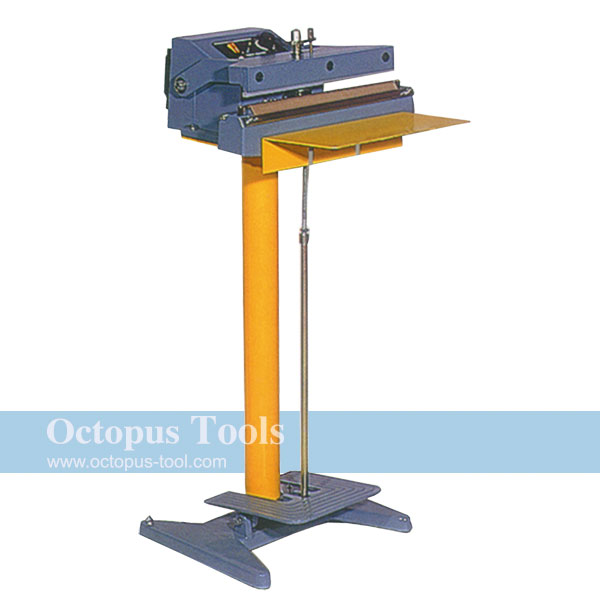 Brand:
Double Leopards
Foot Pedal Impulse Sealer (12", 110 V)


Foot Pedal Impulse Sealer (12", 110 V)

◆ Application: PP, PE, PVC bag
◆ Voltage: 110V
◆ Power: 400 W
◆ Weight: 18 kg
◆ Perfect for retail, grocery stores and industrial sealing use.


Foot Pedal Impulse Sealer (12", 110 V)

Heat Gun 1500W 110V

◆ 110V
◆ Input 1500W / Output 1250W
◆ 2 settings in hot air temperature, 315℃ and 600℃
◆ Applications: stripping paint and adhesives
◆ Please keep distance at 7cm between Heat Gun and the object.


Nylon Cable Tie Fastening Tool

Length: 160mm
Weight: 298g

◆ This Cable Tie Fastening Tool is made of metal frame construction with red lacquered cover.
◆ For nylon cable tie size width from 2.2 to 4.8mm, thickness up to 1.6mm.
◆ Adjustable tension dial for 4 levels bounding pressure.
◆ Automatic cut-off once required tension is achieved.


Capacity: 10L

◆ For workshop, industry, and hobby.
◆ Croldi hand wash paste cleans thoroughly and protects skin from all kinds of oil, grease, and lubricants.
◆ Bio-degradable and clinically tested.

[How To Use]:

1. Use a small amount and spread it to clean your hands.
2. Wash off with water.
3. Avoid contact with eyes.
4. If in contact dwith eyes rinse immediately with water.
5. Keep out of reach of children.