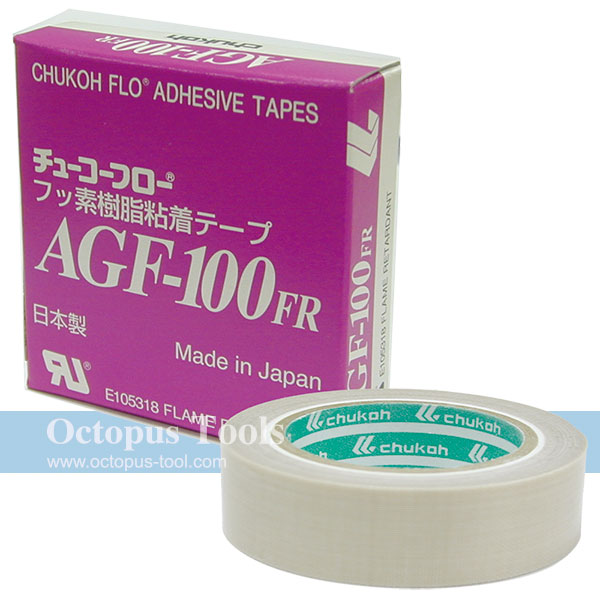 Brand:
Chukoh
Adhesive Tape AGF-100 FR 15mm x 0.13mm x 10M


Adhesive Tape AGF-100 FR 15mm x 0.13mm x 10M

◆ Thickness: 0.13 mm, Width: 15 mm, Length: 10 M
◆ Operating Temperature Limit: -60°C to +200°C
◆ Adhesive tape with a fluoroplastic impregnated glass fabric as the base material and applied a silicone adhesive on one side
◆ The surface of the tape has excellent anti-adhesion qualities as well as release property, sliding property, chemical resistivity, and water-repellent property.
◆ Excellent electric insulation and dimensional stability


Adhesive Tape AGF-100 FR 15mm x 0.13mm x 10M

KOTELYZER 90A 90 Auto II Butane Solder (Made in Japan)

Model: 90A

Overall Length: 265mm
Weight: 100g
Soldering iron temp.: 250~500℃ (20~80W)
Hot blower: 650℃
Torch: 1300℃
Gas container capacity: 28ml
Operation time: 120mins
Fuel: Use pure butane to ensure normal lifetime

◆ Self ignition.
◆ 3 in 1: Soldering iron function, hot blower function and torch function.
◆ Comes with 525.7001 soldering tip (model: 70-01-01), 525.7052 hot blow tip (model: 70-01-52), 525.7055 heat shrink (model: 70-01-55), 525.9008 protective cap (model: 90-02) and spanner (model: 80-35).


Ceramic Replacement Tweezers Round Point Tip 1.0mm

◆ Round Point Tip
◆ Overall Length: 127mm
◆ Tip Length: 25mm
◆ Shaft Width: 9.5mm
◆ Tip Size: 1.0mm
◆ Best tool for accurate electrical component operation and jeweller repair.
◆ Ceramic replaceable and changeable white tips are made with high quality for durable use.
◆ Non-corrosive and heat resistant design.
◆ There are two screws on both sides for you to easily replace the tweezers tip.