Mini Bench Grinder Polisher w/ Flexible Shaft 1500-10000rpm

Mini Bench Grinder Polisher w/ Flexible Shaft 1500-10000rpm
◆ A useful grinding and buffing tool with variable speed control.
◆ Delivering high precision when working on small wood or metal objects with a flexible long-arm shaft.
◆ Powerful 120W high-speed motor and speed control from 1500 to 10,000 RPM
◆ Also an excellent rotary tool used in deburring, grinding, and buffing.
◆ Includes a 3" aluminum oxide grinding wheel, 3'' wool felt polishing wheel, and a 33.5" long flexible shaft.
[Specifications]:
Input: 110V 1.2A
Power: 1/6HP (120W)
Variable Speed Control: 1,500 - 10,000 RPM
Product Dimension: 205 x 125 x 165mm (8" x 4.9" x 6.5")
Weight: 2.85kgs
Collet: 3mm
Wheel Arbor: 9.5mm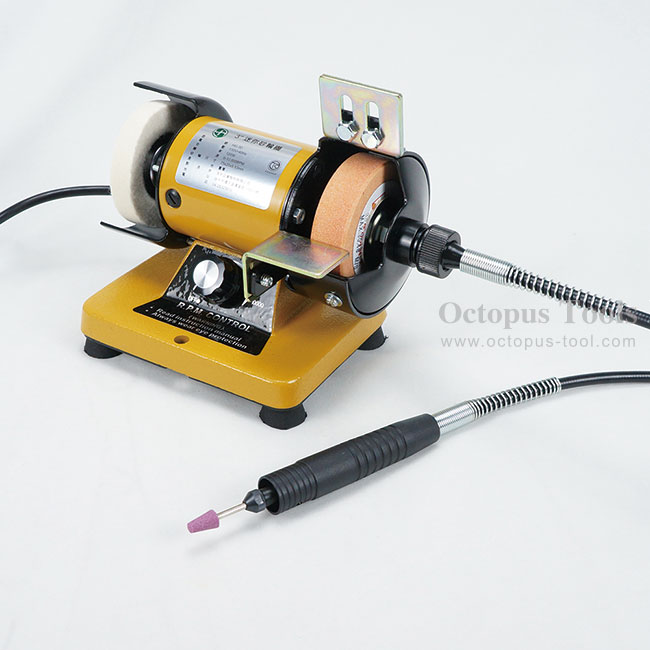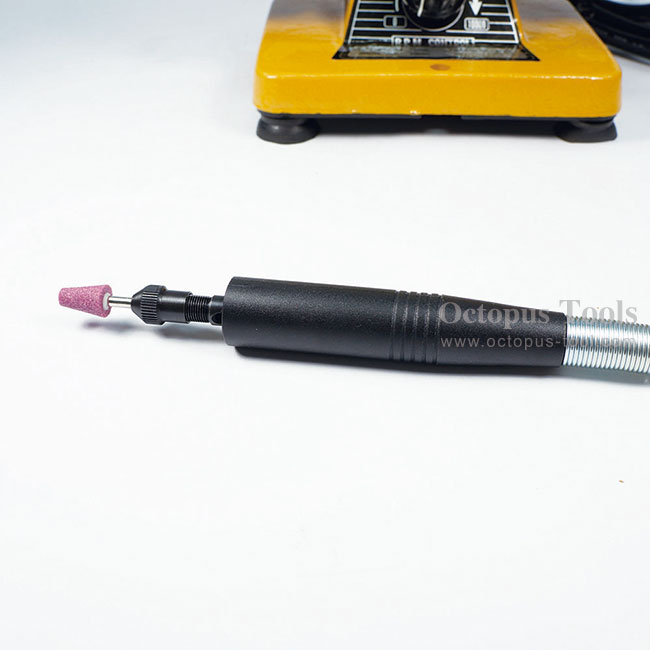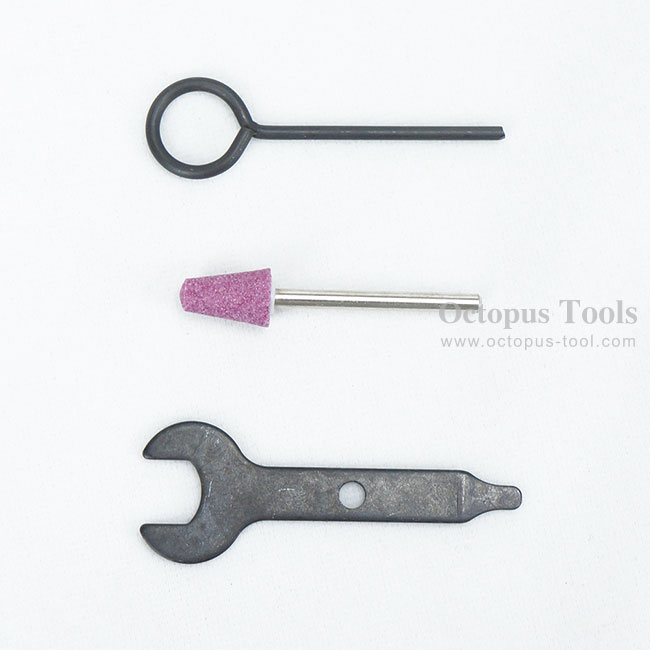 Mini Bench Grinder Polisher w/ Flexible Shaft 1500-10000rpm

Grinding Wheel Silicon Carbide 100#

◆ Material: Silicon Carbide
◆ Grit rating: 100#
◆ Color: Green
◆ Outer Dimension: 75mm
◆ Thickness: 19mm
◆ Arbor: 9.5mm
◆ Application: for ceramics, tungsten, and jewelry
◆ For product P/N 253.5005