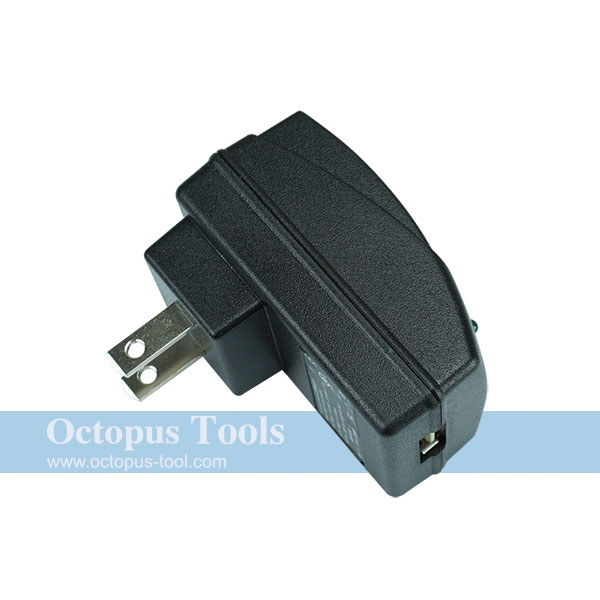 Brand:
Octopus

Adapter with USB port, 5V-1A


Adapter with USB port, 5V-1A

◆ Output: DC 5V DC 1A (1000mA) / AC 110-240V


Adapter with USB port, 5V-1A

Hand Held LED Magnifier X2 / X6

◆ 2X / 6X magnification
◆ Size: 100x60mm
◆ 2 AAA batteries required
◆ Energy-efficient LED light provides bright illumination.
◆ Suitable for reading books and newspapers and checking collections
◆ Foldable handles saves the storage space.


Repair Tool Kit For iPhone, Smartphones, Electronic Devices

[Specifications]:

‧Replaceable Screwdriver * 1 pcs
‧Triangle Spudger * 1 pcs
‧Spudgers * 2 pcs
‧Suction Cup (Sucker Pick) * 1 pcs
‧Bit (4mm Hex in 28mm long) Sizes :
 ※ Philips: PH #000 #00 #0
 ※ Slotted: 1.0 2.0mm
 ※ Torx: T2 T3 T5 T6
 ※ Pentalobe: P2 P5
 ※ Tri-point: 2.6mm
‧Material of Bit : 8660 CR-MO

[Features]:

◆ Basic and essential repair tool kits for iPhone, iPad, iPod, Macbook, all smart phones and computers.
◆ Various bits including Philips, Slotted, Torx, Pentalobe, Tri-point are avaliable in the plastic case and can be assembled to the screw driver.
◆ Bits can be replaced easily with comfort grip screwdriver.
◆ Sucker Pick (Suction Cup) helps remove screen without harming or scratching the surface.
◆ Durable ABS Triangle spudgers and PP Spudgers won't hurt the delicate digital devices.