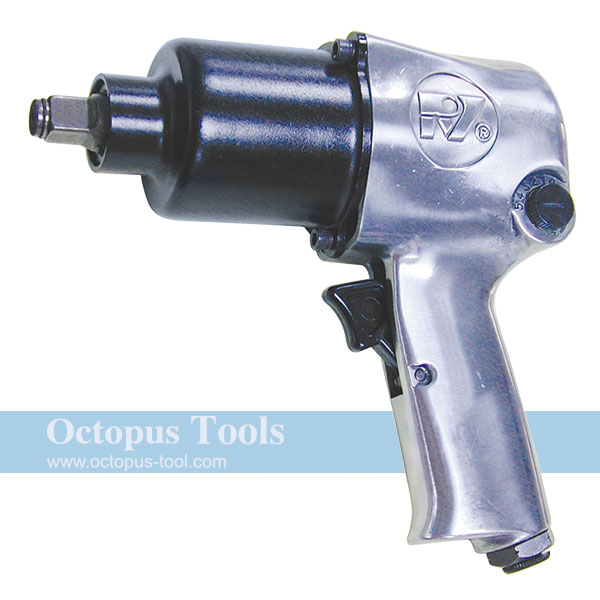 Brand:
RY
Air Impact Wrench 1/2" 7000rpm Professional Model

Air Impact Wrench 1/2" 7000rpm Professional Model
◆ Useful tool for auto mechanic
◆ Reversible
◆ 1/2" drive
◆ Length: 190mm
◆ Weight: 2.56kg
◆ Max. Torque: 400 ft-lb / 540Nm / 5530 kgf.cm
◆ Air pressure: 90psi / 6.2bar / 6.3kg/c㎡
◆ Average air consumption: 0.75 ㎥/min
◆ Free Speed: 7000 RPM
◆ Air hose size: 3/8" (9.5 mm)
◆ Air inlet: 1/4"PT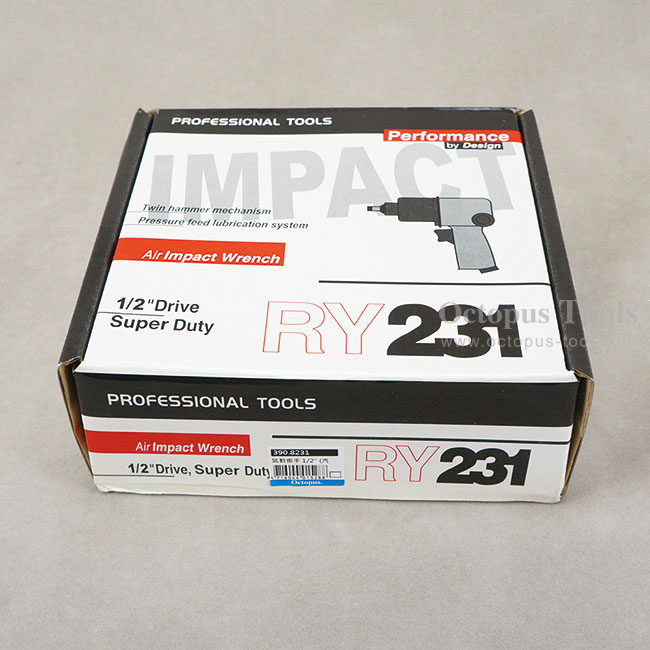 Air Impact Wrench 1/2" 7000rpm Professional Model

Auto Voltage Tester 7380-NV SUNFLAG

[Features]:

◆ 6V~24V wide range.
◆ Small items such as terminals and fuses can also be inspected because of its drill shape.
◆ It can be used as a tester for breaking tests and timing lights for head lights, tail lights, direction indicator lights, fuses, sockets, etc. of internal combustion engines such as automobiles and single-cars.

[Specifications]:

◆ Weight: 36g
◆ Length: 120mm
◆ With safety protection cap
◆ General battery usage example:
Motorcycles 50cc~750cc: 6V~24V
Small-Engine Cars / Ordinary Cars / Large-Engine Vehicles: 12V~24V
Diesel-Engine Cars, Trucks: 24V


Autosol Hard Wax 400ml Bottle

Capacity: 400ml

◆ Using highest quality ingredients
◆ After the wax dries, it forms a highly reflective hard film for long-lasting protection
◆ Cover paint imperfections and provide high gloss
◆ Provide durability, ease of use and depth
◆ Suitable for new or freshly treated paint and clear coats


[Specifications]:

Overall Length: 225mm
Material: Carbon Steel
Handle Material: TPR
Screw Head Size: Dia. 3~9.5mm
Removable Screws: Dome (Truss) Head, Round and Pan Head.
Cutting Capacity: Flat Cable dia. 2.6mm x 3 cores / Hard Wire dia. 3.2mm / Copper Wire dia. 4mm / Stainless Wire dia. 2mm / Stranded Wire 8m㎡
Crimping Capacity: Bare Terminals AWG16~12 (1.25~3.5m㎡)
Hardness: HRC 60±2
Weight: 350g

[Features]:

◆ Designed especially for electrician a multi-functional pliers with unique screw extractor.
◆ Eccentric high leverage structure, powerful in cutting and gripping.
◆ 21mm long blade and the specially-designed eccentric structure offer 30% more cutting power compared to conventional pliers.
◆ 2-way non-slip gripping jaw. Vertical serrations grip a screw head securely, while horizontal serrations hold a tie band and a thin plate securely.
◆ The unique T-shaped handle helps prevent the handle sleeve from twisting or turning round and has the feature of light-weight.
◆ Strap hole in the end of the handle prevents the pliers from falling.