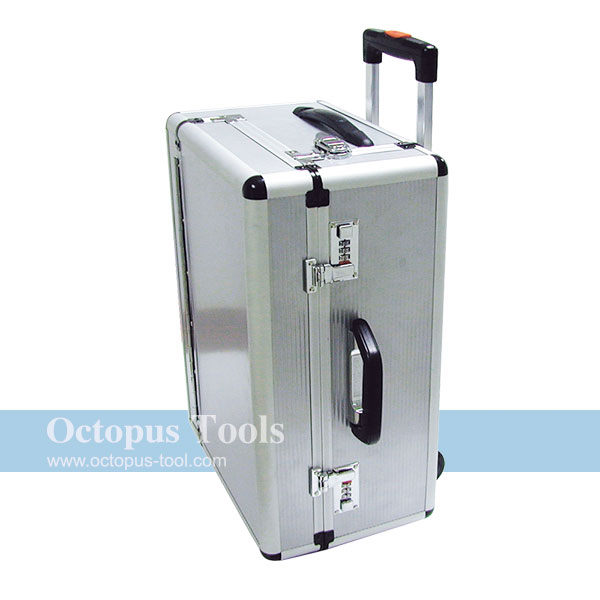 Brand:
Octopus
Aluminum Tool Case 470x230x360mm w/ Wheels

Aluminum Tool Case 470 x 360 x 230mm w/ Wheels
◆ Outer dimension: 470 x 360 x 230mm
◆ Inner dimension: 450 x 340 x 210 mm
◆ With pouches and document folder inside
◆ Color: White
◆ Telescoping handles and two wheels can be dismantled quickly
◆ Rounded corners
◆ With number lock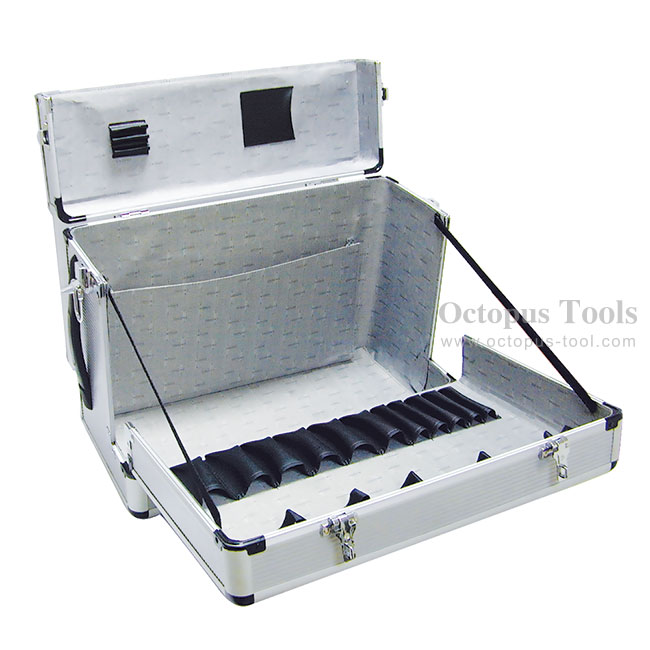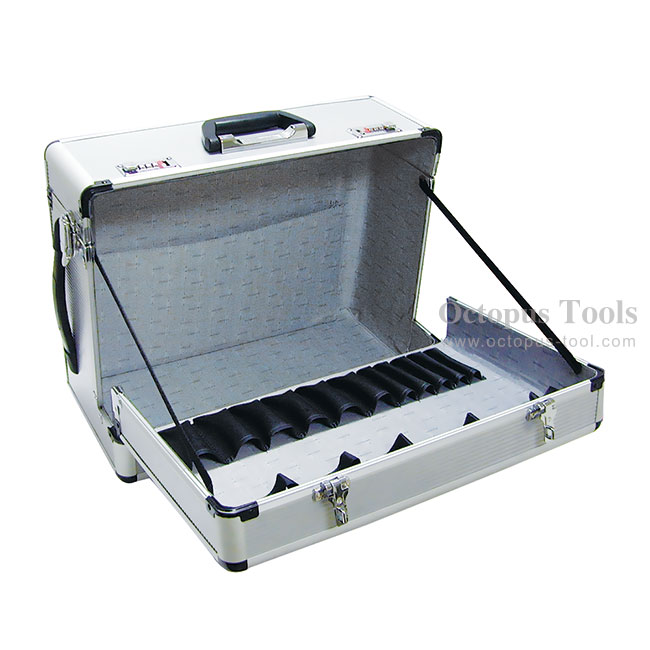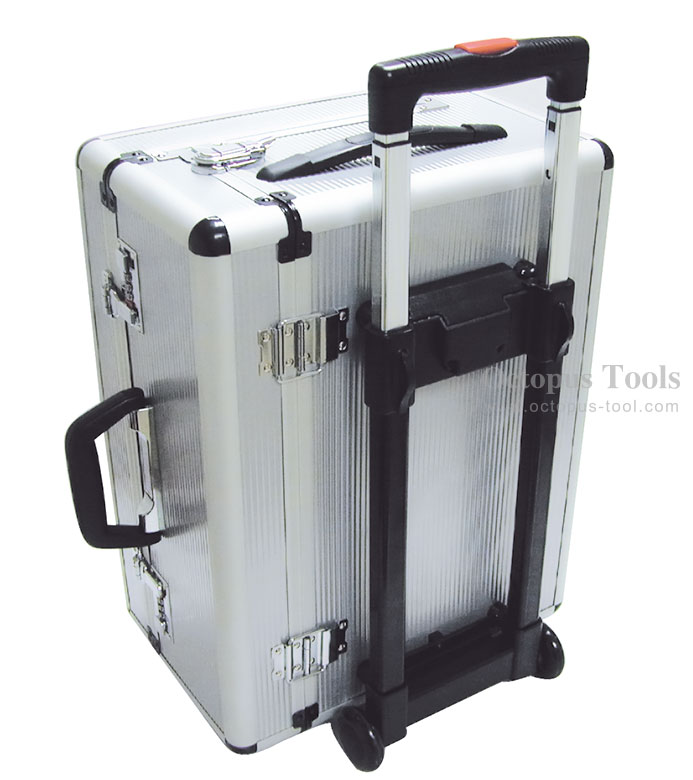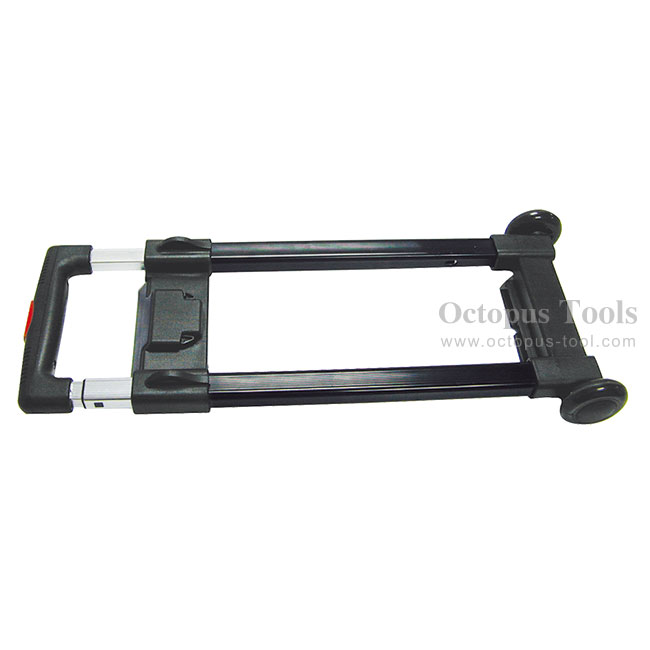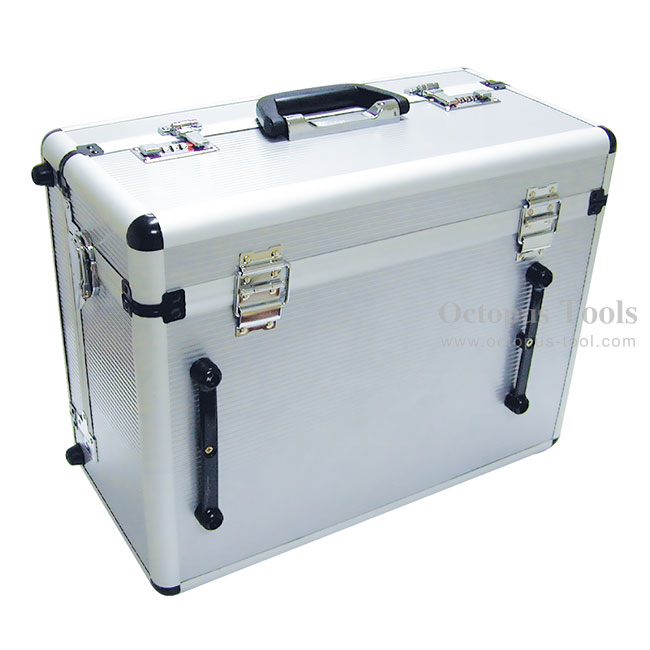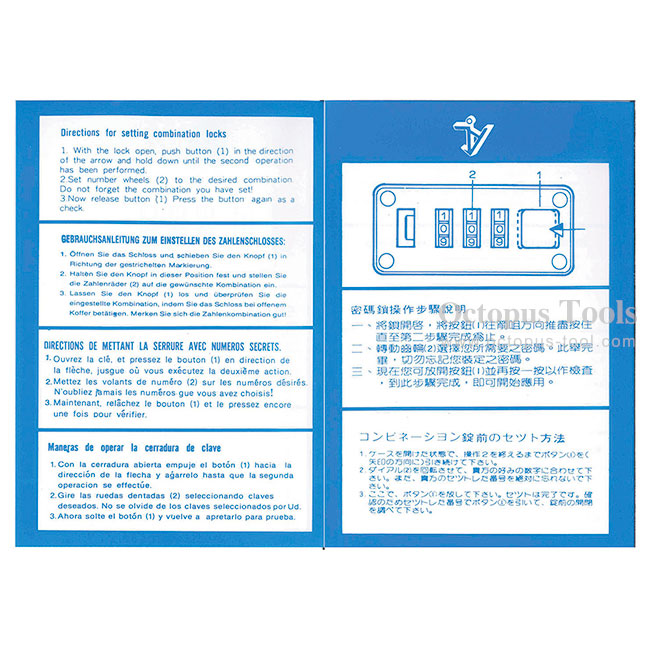 Aluminum Tool Case 470x230x360mm w/ Wheels

Pre-Cut Foam Sponge 430x310x90mm

◆ Pre-scored into tiny cubes for easy customization
◆ Offer stronger protection for shell case.
◆ For Product #422.370 and #422.360 Aluminum Storage Case
◆ Dimension: 430 x 310 x 90mm


Combination Scissors PH-57 Engineer

Length: 210mm
Width: 98mm
Blade Thickness: 3mm
Blade Material: Stainless Steel
Handle Material: ABS & TPR
Cap Material: ABS
Weight: 136g

◆ Micro-serrations can hold the object without slippage such as Aramid fiber, plastic plate, etc.
◆ U-shaped blade is ideal for cutting power supply cord, coaxiale cable, rope, etc.
◆ TPR cushioned handles provide comfort gripping.
◆ Finger pinch overlapping guard prevents fingers from being pinched.



Cutting Capacity (Reference Only):

1. Coaxial cable (Conductor dia. 1.0mm)
2. Cabtire cord Ext. dia. 12mm (4 cores)
3. Cotton insulated cord
4. Rope dia. 10mm
5. PP Plate 1.2mm thick
6. Leather belt 5mm thick
7. Kevlar Aramid fiber
8. Copper braided flat wire

* Do not apply copper or steel wire to the Micro-serration to prolong the life of blades.
* Heat-treated or specially-hardened wire is not applicable for cutting. It may damage the blades.