Telescoping Magnetic Pick-Up Tool Capacity 0.7kg

Telescoping Magnetic Pick-Up Tool Capacity 0.7kg
◆ Compact and Extendable
◆ This tool can be extended to 638mm and collapsed to 128mm
◆ With 0.7kg pull capacity
◆ This Telescoping Magnetic Pick-Up Tool helps you pick up small objects in hard-to-reach places.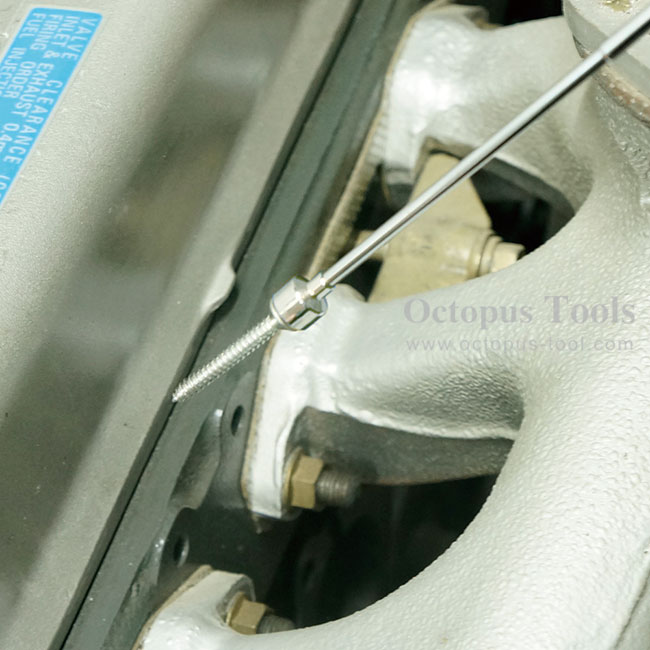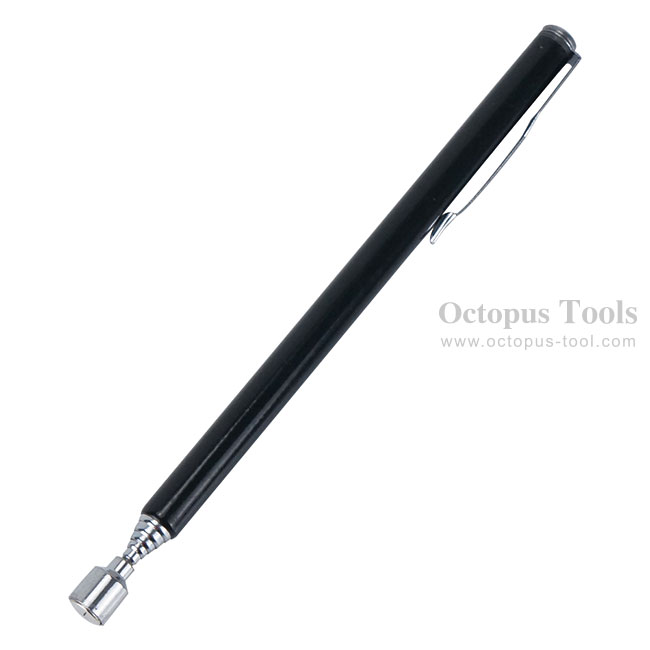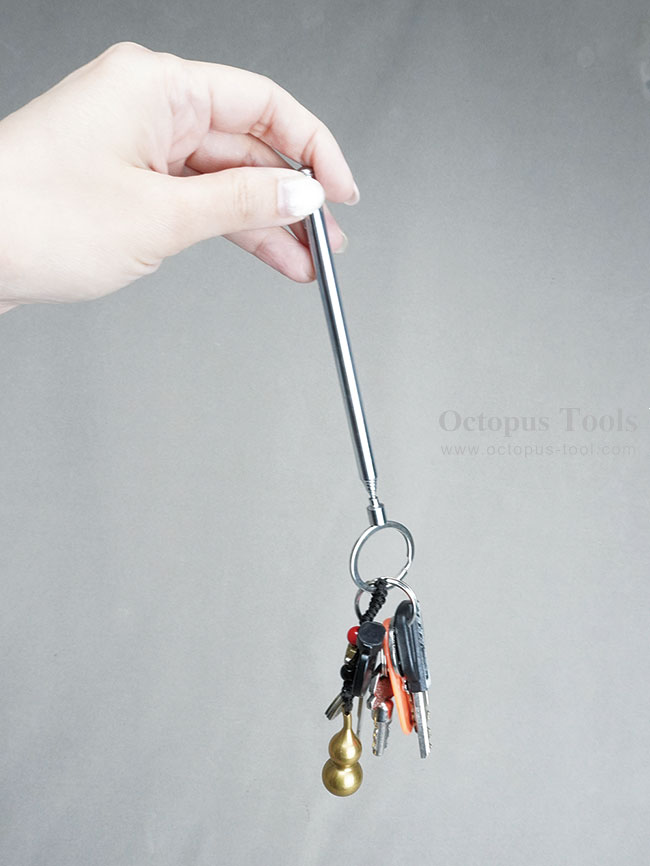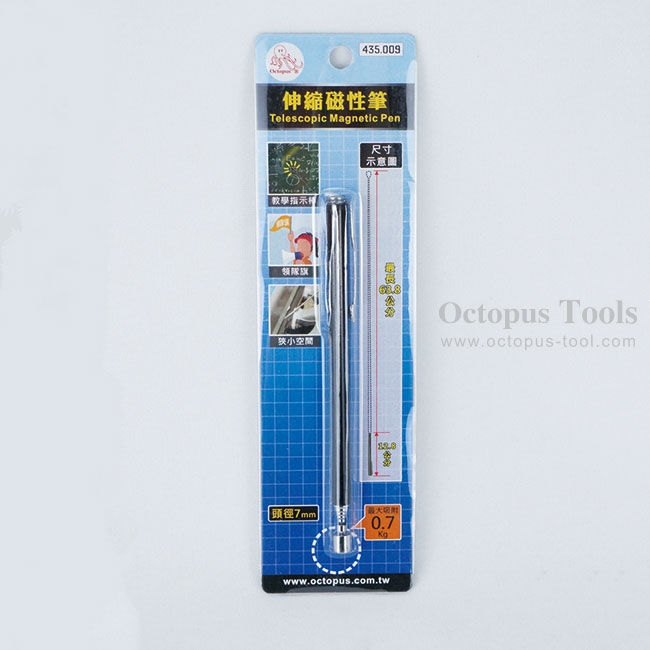 Telescoping Magnetic Pick-Up Tool Capacity 0.7kg

Flexible Magnetic Pick-Up Tool 4-prong 655mm Long

◆ 4-prong
◆ Flexible shaft helps you reach into tight spots.
◆ This Pick-up Tool can retrieve ferrous metal objects up to 700g.
◆ Length: 655mm


Pocket Sized Thin Jaw Adjustable Angle Wrench TWM-08 Engineer

◆ Material: Chrome Vanadium Steel
◆ Max. Opening: 24mm
◆ Length: 110mm
◆ Weight: 85g
◆ For bolts and nuts below M16
◆ Accurately machined finish with 2mm thin edge
◆ Compact pocket-size
◆ Stubby and cushioned grip for effective work
◆ 24mm wide open jaws
◆ Extra long jaws for hard-to-reach area


8 In 1 Ultra Thin Ratchet Wrench Set

[Specifications]:

6.35mm Bit -
Philips : 12mm long x 2, 25mm long x 2
Slotted : 12mm long x 2, 25mm long x 2

Material: CR-MO, 8660 Sandblast, Chrome plated

[Features]:

◆ Ultra thin design allows users to use this tool in narrow places.
◆ Bit can be inserted or taken out easily .
◆ 12mm super-short bit.