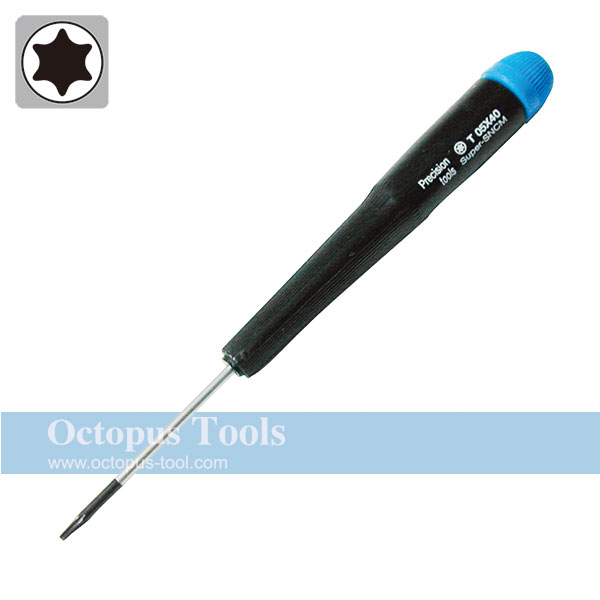 Brand:
Octopus
Screwdriver (T6, Torx)


Screwdriver (T6, Torx)

◆ Comfort grip
◆ T6
◆ Shaft Length: 40mm
◆ Total Length: 120 mm
◆ Material: Nickel Chrome Molybdenum Steel (SAE 8660)
◆ Rotary cap on top


Screwdriver (T6, Torx)

Screw Eater PZ-22 Engineer

[Features]:

◆ Bite a screw head firmly with vertical and horizontal serrations.
◆ Intermeshed teeth can hold a thin metal plate with ease.
◆ High leverage design makes operation easier!
◆ Now you can remove damaged screws in seconds!

[Specifications]:

Length: 175mm
Hardness: HRC60+/-2
Material: Carbon Steel
Weight: 165g
Screw Head: dia. 3mm - 11mm


ALTECO Power 2 Power Glue+Welding Powder

◆ For both household and automotive industry use
◆ 5g Power Glue and 7g Welding Powder are included in this two-part adhesive.
◆ Bonds instantly, can be used on concrete, metal, plastic, rubber, wood.
◆ Great and practical tool for repairing, filling holes, cracks and gaps.
◆ Moreover, it's water resistant. After bonding, the forming part can be drilled, tapped, filed, and painted.





Cell Phone & Electronic Devices Repair Tool Kit

[Specifications]:

‧Replaceable Screwdriver * 1 pcs
‧Triangle Spudger * 1 pcs
‧Spudgers * 2 pcs
‧Suction Cup (Sucker Pick) * 1 pcs
‧Bit (4mm Hex in 28mm long) Sizes :
 ※ Philips: PH #000 #00 #0
 ※ Slotted: 1.0 2.0mm
 ※ Torx: T2 T3 T5 T6
 ※ Pentalobe: P2 P5
 ※ Tri-point: 2.6mm
‧Material of Bit : 8660 CR-MO

[Features]:

◆ Basic and essential repair tool kit for your mobile phone and electronic gadgets, such as iPhone , iPad, iPod, Macbook, all smart phones, laptops, and game consoles.
◆ Various bits including Philips, Slotted, Torx, Pentalobe, Tri-point are avaliable in the plastic case and can be assembled to the screw driver easily.
◆ All bits are made of high quality 8660 CR-MO steel, provide satisfactory durability.
◆ With comfort grip and ergonomic screwdriver, repairing electronic devices is less fatigued.
◆ Sucker Pick (Suction Cup) helps remove screen without harming or scratching the surface.
◆ Durable ABS Triangle spudgers and PP Spudgers won't hurt the delicate digital devices.