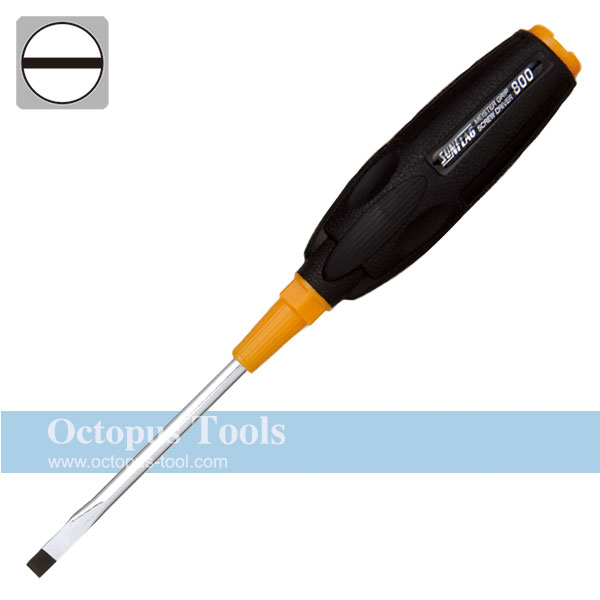 Brand:
SUNFLAG
Master Grip Driver, Slotted, 6mm

Master Grip Driver, Slotted, 6mm
◆ Streamline handle and non-slip elastomer grip reduces fatigue
◆ Highly precise black finish point based on JIS standard
◆ Magnetized tip
◆ Shank is made of special alloy steel.
◆ Tip Width: 6mm
◆ Shank Diam.: 6.3mm
◆ Shank Length: 100mm
◆ Overall Length: 230mm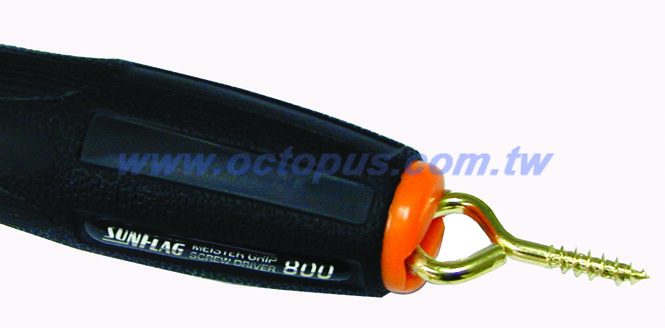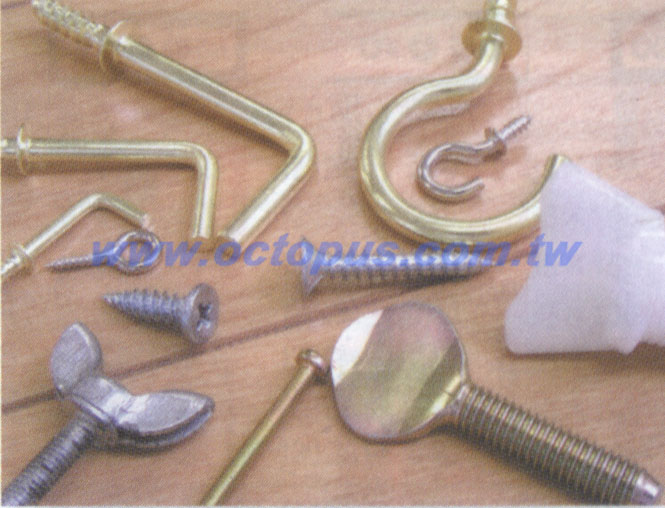 Master Grip Driver, Slotted, 6mm

Adjustable Wrench 4" Long, w/ Plastic-dipped Handle

◆ Plastic-dipped handle offers comfort and reduces fatique.
◆ Length: 4" ( 109mm )
◆ Maximum of Opening: 15.5mm


Ratcheting Screwdriver and Socket Set 38pcs/set 1/4"

◆ CRV screwdriver bits and sockets.
◆ Comfort grip and ratchet design.
◆ Clear plastic case for easy carrying.
◆ This ratcheting screwdriver and socket set includes items as follows.
1. Ratchet screwdriver x 1pcs
2. ADP (25mm) x 1pcs
3. Bits (6.35x25mm) x 28pcs
4. Sockets(1/4") x 9pcs

◆ Bits Sizes:
- Slotted 3mm, 4mm, 5mm, 6mm, 7mm
- Philips PH0, PH1, PH2, PH3
- Pozidriv PZ0, PZ1, PZ2, PZ3
- Torx T6, T7, T8, T9, T10, T15, T20, T25, T27, T30
- Square S0, S1, S2, S3
◆ Sockets Sizes: 4mm, 5mm, 6mm, 7mm, 8mm, 9mm, 10mm, 11mm, 12mm



4" Curved Jaw Locking Pliers C.H. HANSON

Overall Length: 4" (100mm)
Material: Chrome molybdenum steel

◆ Easy squeeze release lever.
◆ Durable design.
◆ Wide applications and your best tool for gripping screws and tubes.
◆ 4" Locking Pliers is more suitable than 10" Locking Pliers for you in hard-to-reach areas.


7 in 1 Exchangeable Ratcheting Screwdriver Set

[Specifications]:

Shank Dia.: 6.0mm
Shank Length: 60mm
Handle Material: ABS+TPR

Replacement Bits Info:

1. Bit Material: S2 (HRC 55-60)
2. Sizes of 1/4" Bits: Phiilps - #1, #2, #3 & Slotted - 4mm, 6mm
3. Bit Holder Material: PE

[Features]:

◆ Non-slip comfortable grip handle made of ABS+TPR
◆ Super S2 grade bit, makes the tool set strong and durable.
◆ 72-gear ratchet imcorporated.
◆ 3-way ratcheting feature, forward/lock/reverse
◆ Replacement blades meet most of your maintance requirement and stored in the holder.