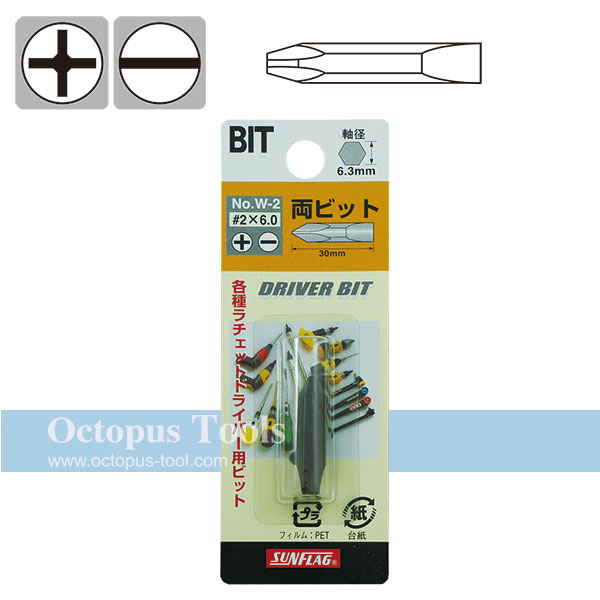 Brand:
SUNFLAG
Driver Bit, Double Ended, #2/6.0mm

Driver Bit, Double Ended, #2/6.0mm
◆ Philips #2 and Slotted 6.0mm
◆ Length: 30mm
◆ For Hex 6.35mm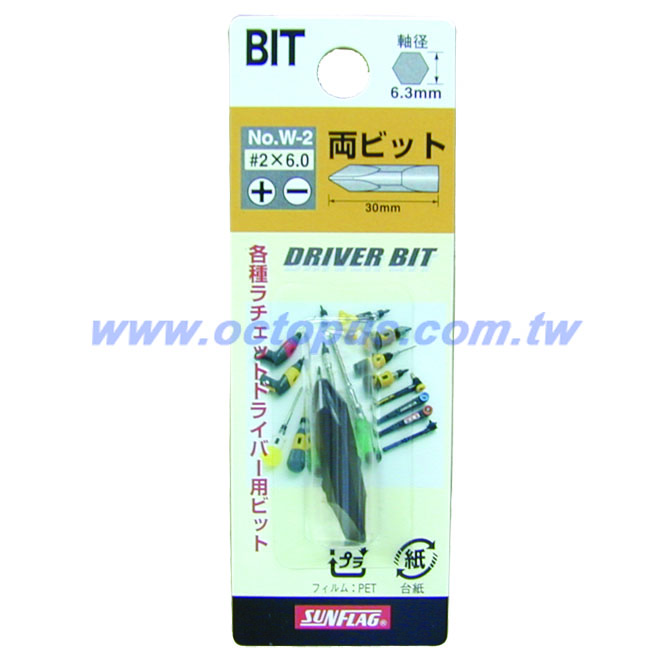 Driver Bit, Double Ended, #2/6.0mm

Gun-type Cordless Screwdriver 3.6V

◆ DC 3.6V
◆ Size of drill bit: 6.35mm
◆ Speed: 180 rpm
◆ Max. Torque: 30 kgf.cm, 6 positions torque
◆ Fully charged in 3-5 hrs
◆ Weight: 410g
◆ Capacity:
 ◎ wood 3.0mm
 ◎ iron sheet 1mm
 ◎ aluminum sheet 2.3mm
◆ Package included:
 ◎ Rechargeable Device (Input: AC 110V 60Hz / Output: DC 4.5V 300mA)
 ◎ Philips #2x65mm x 1 pcs
 ◎ NiCd battery x 1 pcs
◆ Forward / Reverse Switch
◆ With pivot handle, this cordless drill can be switched between straight and pistol styles.


Mini Magnetized Tools For Screwdriver

[Specifications]:

For hex shank size 6.35mm and round shank size 6.00mm
Overall Length: 27mm
Material: PP and Magnet
2 in one pack

[Features]:

◆ This convenient magnetized tool can be slipped on to the shank of screwdrivers to help installing screws easily without having to worry about dropping the screw heads.
◆ Please do not put any magnent-sensitive equipment such as watches or sophiscated machines nearby this tool, to avoid the malfunction caused by the strong magnet.