Strap Wrench, 100mm Max Dia. of Grip

Strap Wrench, 100mm Max Dia. of Grip
[Specifications]:
Length of Strap: 510mm
Width of Strap: 12mm
Thickness of Strap: 3mm
Maximum Dia. of grip: 100mm
[Features]:
◆ Adjustable up to 100mm/4" diameter.
◆ Adjustable flexible strap grips any shape easily. For plumbing and also for daily household usage such as being used as a jar opener and often applied on PVC junctions.
◆ Made of durable and soft rubber.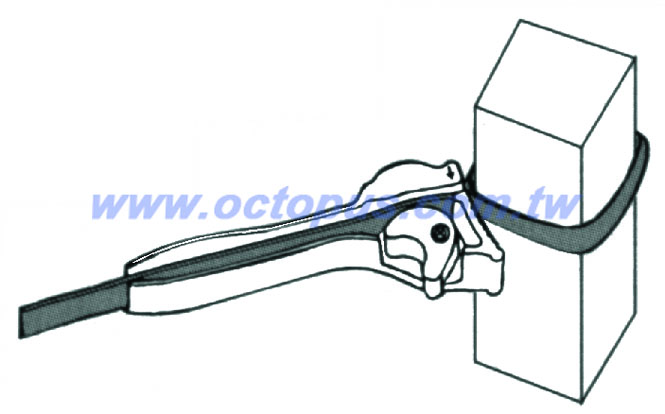 Strap Wrench, 100mm Max Dia. of Grip

Screwdriver Set 10pcs/set, D.I.Y. Kit For Each House

◆ Your best protable tool set.
◆ Package Included:
Slotted: 3 mm, 5 mm, 6 mm
Phillips: #0,#1,#2
Nut Setter: 5.5 mm, 8 mm, 10 mm
Mini Hook


ALTECO Power 2 Power Glue+Welding Powder

◆ For both household and automotive industry use
◆ 5g Power Glue and 7g Welding Powder are included in this two-part adhesive.
◆ Bonds instantly, can be used on concrete, metal, plastic, rubber, wood.
◆ Great and practical tool for repairing, filling holes, cracks and gaps.
◆ Moreover, it's water resistant. After bonding, the forming part can be drilled, tapped, filed, and painted.





Temp.& Humidity Meter BK-854

Case Material: ABS
Size: 95x89x32mm
Weight: 83g
Power Supply: 2 AAA batteries (not included)
Operating Temperature: 0℃ ~ +40℃
Temperature Measuring range: 0℃ ~ +50℃
Humidity Measuring Range: 20% ~ 99%

◆ Multi function: Time, alarm, date, temperature and humidity monitor
◆ Displays in Fahrenheit or Celsius
◆ Wireless tabletop design.
◆ Proper indoor humidity control is beneficial to allergen.