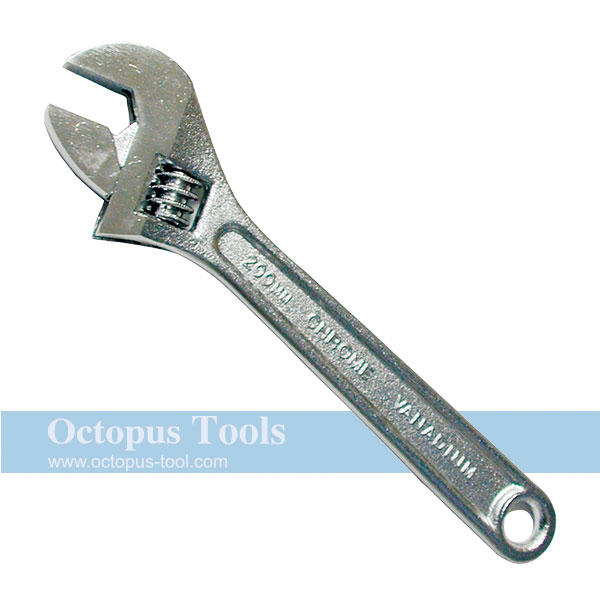 Brand:
LION
Adjustable Wrench 8" Long


Adjustable Wrench 8" Long

◆ Material: Chrome Vanadium Steel
◆ Manufactured by GS and ISO 9002 certified factory
◆ Handle hole for easy storage or hanging
◆ Length: 8"
◆ Maximum of Opening: 26.7 mm


Adjustable Wrench 8" Long

Locking Pliers PZ-65 Engineer

Length: 190mm
Scew Head Size: Φ7-12mm
Max. Jaw Capacity: 48mm
Weight: 400g
Material of Body: Cr-Mo
Material of Handles: TPR

◆ Easy release mechanism that can be released easily and safely without lever operation adopted.
◆ Adjustable jaw opening width allows you use this tool in various tasks.
◆ Wire cutter is also equipped.
◆ TPR handles provide comfort while using for a long period of time.


Multi Purpose Plastic Tool Box 420x200x180mm B-422

[Specifications]:

Dimensions: 420x200x180mm
Material: PP

[Features]:

◆ Durable and accountable multi-purpose tool organizer!
◆ Double-layer design for more spacious storage space together with adjustable dividers to create more possibility for customization.
◆ Built in padlock eye increases security.
◆ Handle for easy transportation.
◆ Patent rugged design makes the tool box stronger and be able to sustain wear.
◆ S-Turbo provides comprehensive solutions for organizing tools with ease and conveniences.


[Specifications]:

Material : Carbon steel
Hole Size: Dia. 3-11.5mm
Blade: 81mm
Overall Length: 127mm
Hardness: HRC55-58

[Features]:

◆ A professional pipe deburring tool.
◆ Tapered blade ideal for reaming holes in sheet metal, aluminum and similar materials.
◆ The bit can be used with the standard T-handle or other interchangeable handles (6.35mm hex drive).
◆ It can be attached to a power driver, too. (Not for use with Impact Drivers).