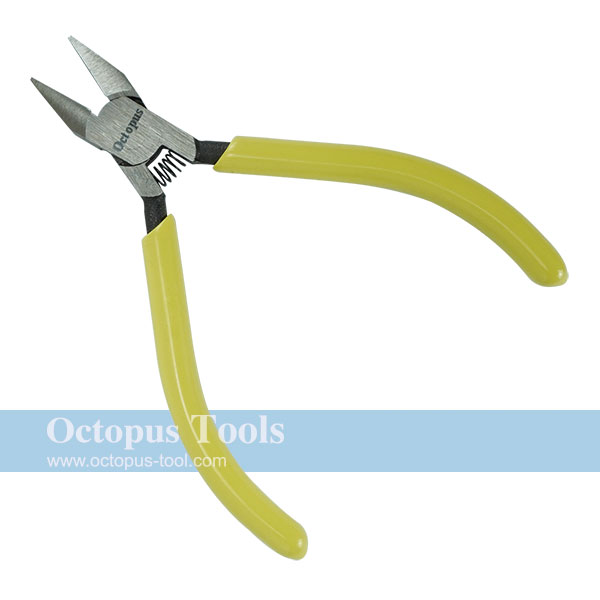 Brand:
Octopus
Octopus KT-17 Diagonal Cutting Pliers 100mm

Octopus KT-17 Diagonal Cutting Pliers 100mm
◆ Length: 100 mm
◆ Ideal for cutting
◆ With spring
◆ Drop forged and heat treated steel construction
◆ Plastic-dipped handle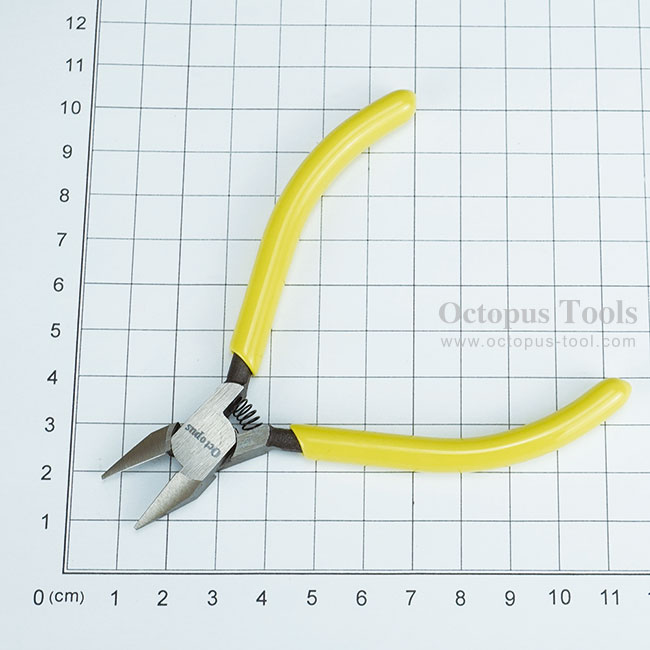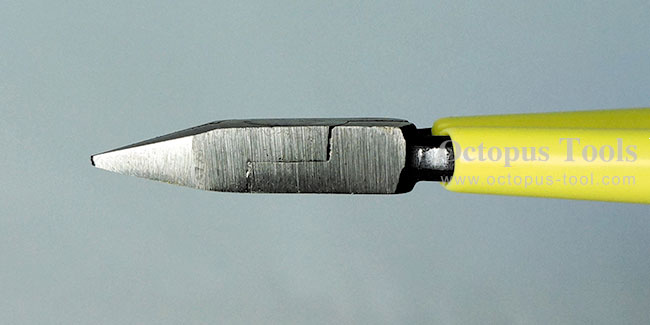 Octopus KT-17 Diagonal Cutting Pliers 100mm

Pin Vise, 2 Collet Sizes

[Specifications]:

Length: 100mm
Collet Capacity: 0.3 - 0.8 mm / 2.3 - 3.2 mm (2 collet sizes)
Handel Dia.: 8mm
Material: Aluminum

[Features]:

◆ Tool for modelling, craft, jewelry design and watch repair.
◆ Used together with drill bits for drilling holes in wood, plastic, amber, metals and other materials.
◆ Knurled handle for better and anti-slip control.


Stainless Steel Tweezers 4pcs/set

◆ Material: Stainless Steel
◆ Included: Curved, Flat, Cross Locking, and Straight Fine Tip


[Specifications]:

Speed: 3,500 - 18,000 RPM
Fuse: 5.2 x 20mm 1A250V/AC

Handpiece -

Size: Dia. 32mm x Length 147mm
Weight: 192g
Input: 15V 1.5A

Controller -

Size: 143mm(L) x 77mm(W) x 67mm(H)
Weight: 995g
Input: AC100-120V 50/60Hz

[Contents]:

1. Rotary Handpiece with Spring Chuck(Capacity: 0.3-3.2mm) and Connecting Wire
2. Controller
3. Rotary Handpiece Rest
4. 9-piece high quality accessories for hobby works and wax works
5. Precision Collet 0.3-0.8mm and one spare fuse

[Features]:

◆ Wide applications including hobby and model works, wax-works in jewelry design, metal burnishing, engraving, and grinding. This tool set is also applicable to nail pedicure and polishing.
◆ Equipped with 2 high quality bearings ensures the machine can run at high speed with precisive operation.
◆ Max. 18,000rpm. Variable speed can be adjusted depends on the users' demands.
◆ Clock-wise and counter clock-wise switch on controller for easy control of the rotary direction.
◆ This tool set contains a spare fuse for easy replacement of fuse when needed.
◆ Transparent plastic case for storing accessories.