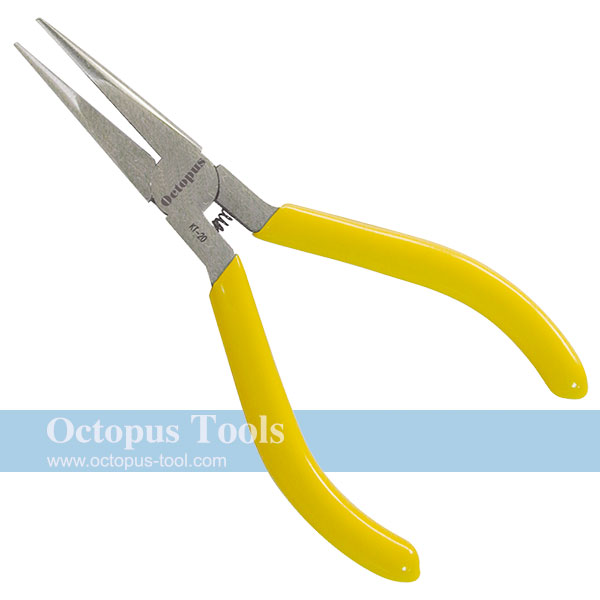 Brand:
Octopus
Octopus KT-20 Long Nose Pliers 125mm

Octopus KT-20 Long Nose Pliers 125mm
◆ Length: 5" (125 mm)
◆ With Spring
◆ Not serrated
◆ Drop forged and heat treated steel construction
◆ Needle Tip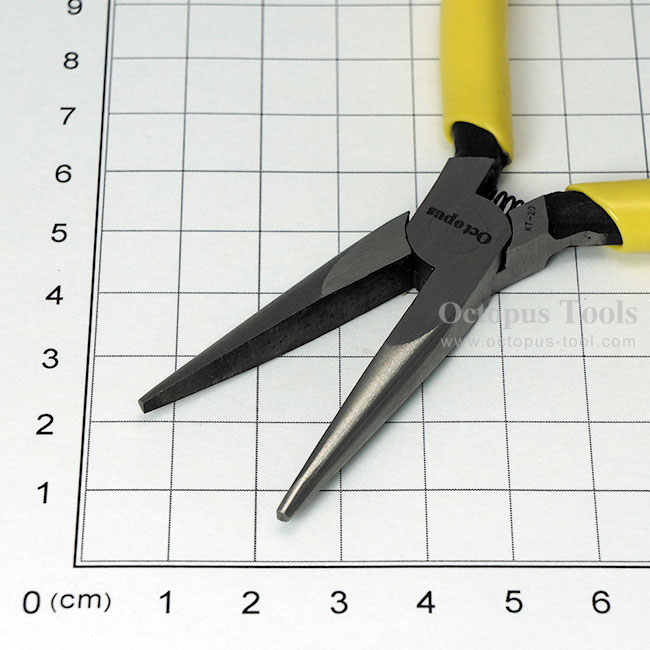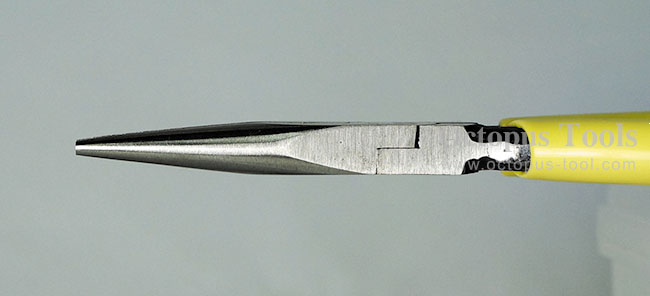 Octopus KT-20 Long Nose Pliers 125mm

Always prefer more personalized style of your notebooks, helmets, or glassware? With this Octopus Rotary Tool, you can etch, grind, burnish, and polish easily in your own ways. Let Octopus Rotary Tool helps you create beautiful and unique handmade projects! This easy-to-use craft tool poses no entry barrier even for beginners and is designed for all skill levels!

[Specifications]:

Pen Type Grinder -

Variable Speed: 4,000-16,500RPM
Power: 10W
Size: 139 x Φ24mm
Weight: 80g
Collet Capacity: 0.3-3.2mm

Adapter -

Input: AC 100-240V 50/60Hz
Output: DC 18V 0.5A
Plug Type of Adapter: A Type

[Contents]:

1. Pen Type Grinder x 1
2. Adapter x 1
3. Spring Collet 0.3-3.2mm x 1
4. Diamond Burs x 5
5. Collet Nut 2.34~3.2 mm x 1 / Collet Nut 1.6~2.34mm x 1
6. Collet x 1

[Features]:

1. Wide applications such as removing 3D printer support, metal polishing, leather burnishing, glass etching, woodworking, manicure...etc. It can be used in removing rust or paint from metal surfaces, creating precise and delicate patterns on your laptops or ornaments, or in sanding away the rough edges on wood frames…, there are more applications than you can imagine.
2. Variable speed from 4,000rpm to 16,500rpm allows tasks to be completed efficiently in different scenarios on different materials.
3. The pen-type grinder weighs 80g only, its lightweight and slim pen-type design make it handy and easy to handle for detailed projects.
4. With 0.3-3.2mm collet capacity, it is compatible with most rotary tool accessories on the market. Various mounted points and burrs can be used together with our Octopus Rotary Tool.
5. With quick release button, you can replace the burs and mounted points quickly and conveniently.


Screw Rust Removal Liquid ZC-28 Engineer

Capacity: 100ml
Chemical Compound: Ammonium Thioglycolate

◆ Neutral liquid makes working safely. No acid or alkali contains.
◆ Especially designed to remove rust on small components, such as rusted screws.
◆ Rust can be removed in seconds!

[User Manual]:

1. Apply enough liquid to the rusted screw.
2. The liquid immediately reacts with the rust and turns purple.
3. Remove the screw after sufficient penetration.
4. Rinse it in water after rust removal.
5. Be sure to apply anti-rust agent.
6. Be aware of stains and tarnish on the metal parts around the screw.

[Caution]:

1. Wear protective equipment such as eyeglasses, gloves, etc. while working to avoid contact with eyes and skin.
2. Wash your hands after use, and gargle with clean water.
3. Keep out of reach of children.
4. Store in a cool and dry place, out of direct sunlight.
5. This product has a peculiar smell.
6. Do not inhale or drink.
7. Do not mix with other chemicals.
8. In case of eye contact, immediately flush the eye with clean water for at least 15 minutes and seek medical attention.
9. If swallowed, drink plenty of water and seek medical attention.
10. If inhaled, immediately move to a place of fresh air and rest and seek medical attention if you feel unwell.
11. In case of skin contact, immediately rinse thoroughly with clean running water.