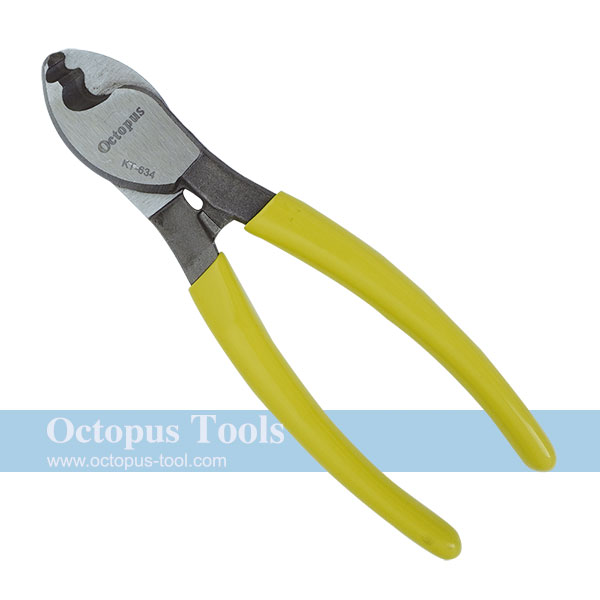 Brand:
Octopus
Octopus KT-634 Cable Cutter 6"

Octopus KT-634 Cable Cutter 6"
◆ Made with high carbon steel
◆ Can cut 22m㎡ copper wire
◆ Heavy duty cable cutter
◆ Easy to cut hard cable
◆ Precision cutting edge
◆ Drop forged and heat treated, easy to hold
◆ Can crimp terminal
◆ Length: 150mm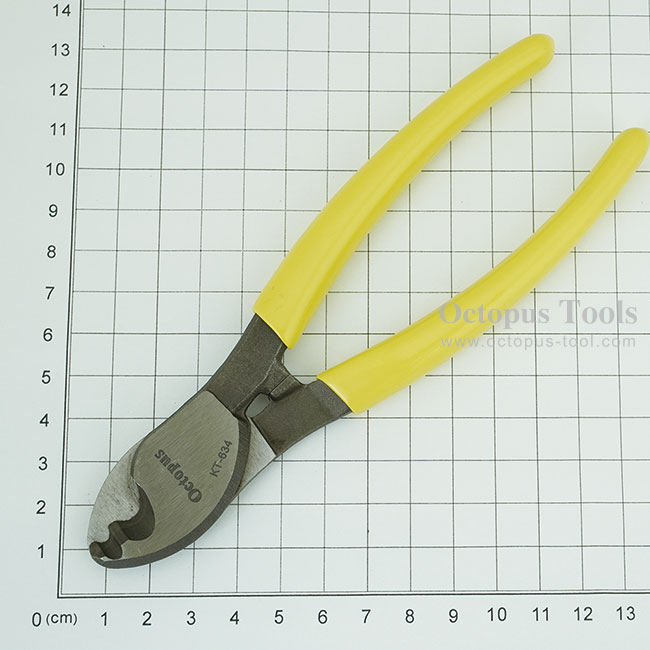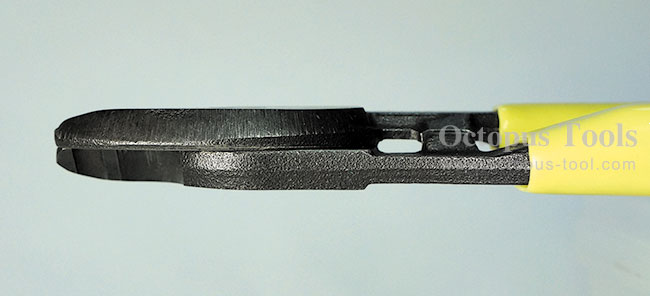 Octopus KT-634 Cable Cutter 6"

Tube Cutter Copper Size Cut 6 to 50mm

Capacity: 1/4"~2" (6~50mm) O.D. tube for copper.

[Features]:

◆ Clean cuts in copper tube, iron tube, and aluminum tube.
◆ Interchangeable cutting wheels, one spare cutting wheel is included.
◆ Quick wheel replacement.
◆ Reamer included for deburring of tube cut.


Groove Joint Water Pump Pliers 10"

◆ Material: Chrome Vanadium Steel
◆ Big Jaw, maximum opening 50mm
◆ Fine tooth, micro adjustment
◆ Drop forged and heat treated
◆ Machined jaws grip securely on round and flat shapes
◆ Black finish and non-slip handles
◆ Used for plumbing and general applications


Multi Purpose Plastic Tool Box 430x230x205mm B-433

[Specifications]:

Dimensions: 430x230x205mm
Material: PP

[Features]:

◆ Durable and accountable multi-purpose tool organizer!
◆ Triple-layer design for more spacious storage space together with adjustable dividers to create more possibility for customization.
◆ Built in padlock eye increases security.
◆ Handle for easy transportation.
◆ Patent rugged design makes the tool box stronger and be able to sustain wear.
◆ S-Turbo provides comprehensive solutions for organizing tools with ease and conveniences.