Combination Internal-External Snap Ring Pliers Set

Combination Internal-External Snap Ring Pliers Set
[Specifications]:
Effective Range: 10-50mm
Length: 156mm
Weight: 110g
This set comes with 180 degree, 90 degree, 45 degre 3 pieces convertible tips.
Jaws can be exchanged easily for 6 internal-external different purposes.
[Instructions For Exchange of Jaws]:
1. Push spring retaining joint inward.
2. Lift retaining stop upward to horizontal position, to loosen the jaws.
3. Put the retaining stop in vertical position to hold the jaw in place.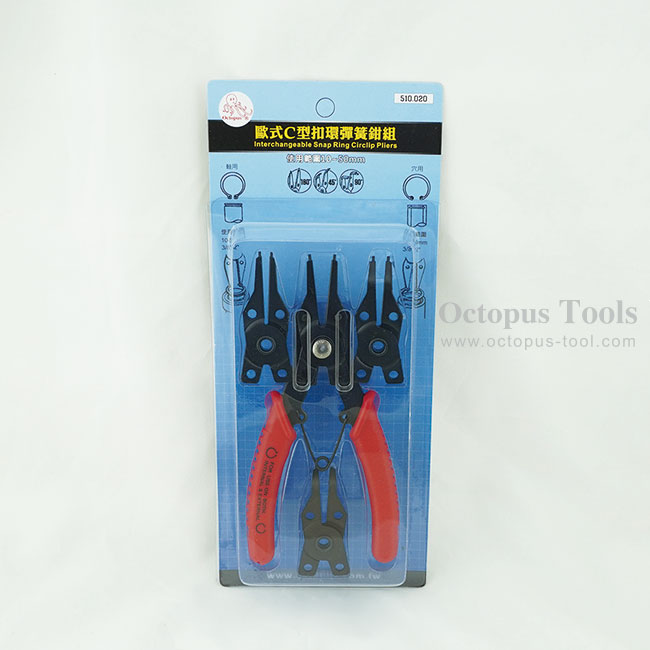 Combination Internal-External Snap Ring Pliers Set