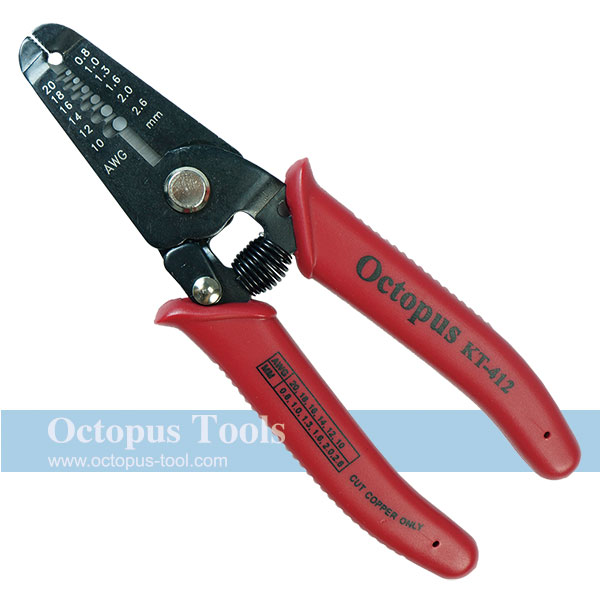 Brand:
Octopus
Octopus KT-412 Wire Stripper 10-20AWG

Octopus KT-412 Wire Stripper 10-20AWG
[Specifications]:
Length: 156mm
Weight: 129g
Material of Blades: SK7 High Carbon Steel
Hardness: 48-51
Material of Handle: PVC
For wires 0.8, 1, 1.3, 1.6, 2, 2.6 mm (AWG 20#, 18#, 16#, 14#, 12#, 10#)
[Features]:
◆ Not only stripping, it can also be used as wire cutter.
◆ Made of durable high carbon steel meet your requirements for daily usage.
◆ Spring loaded action reduces fatigue.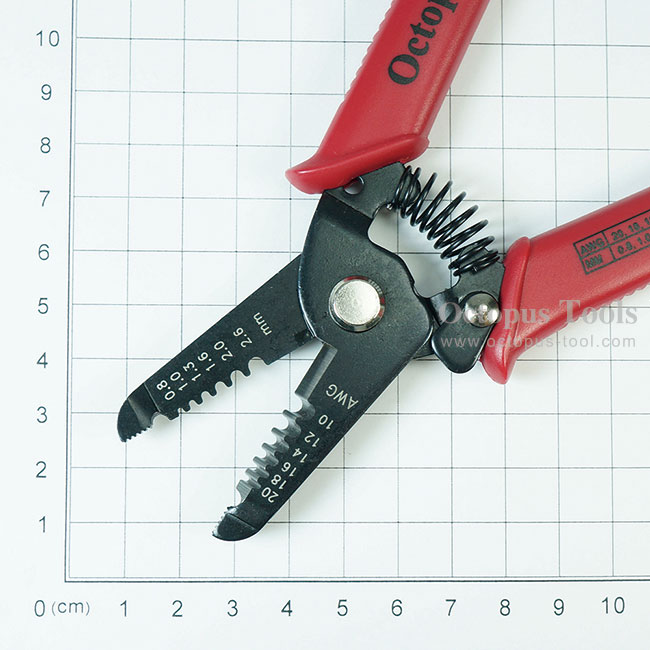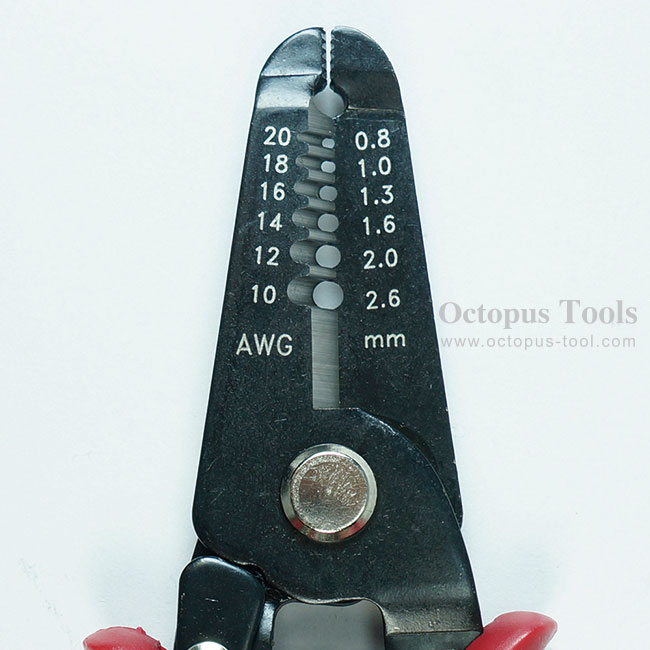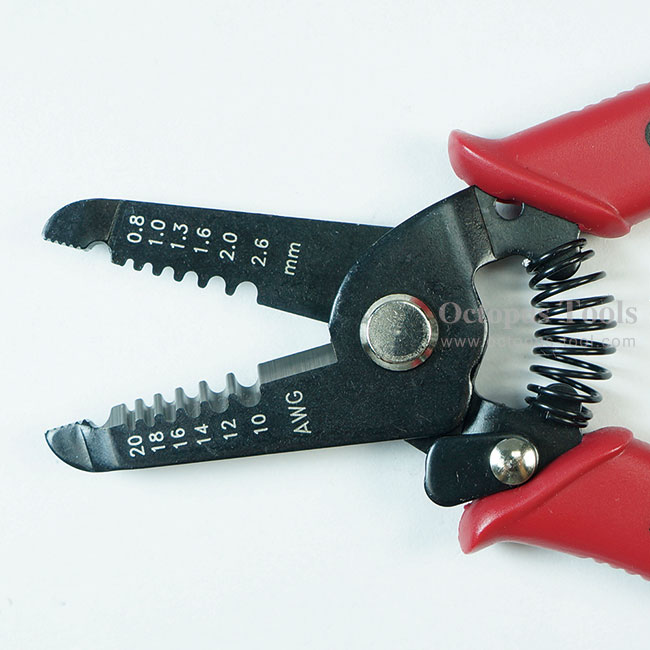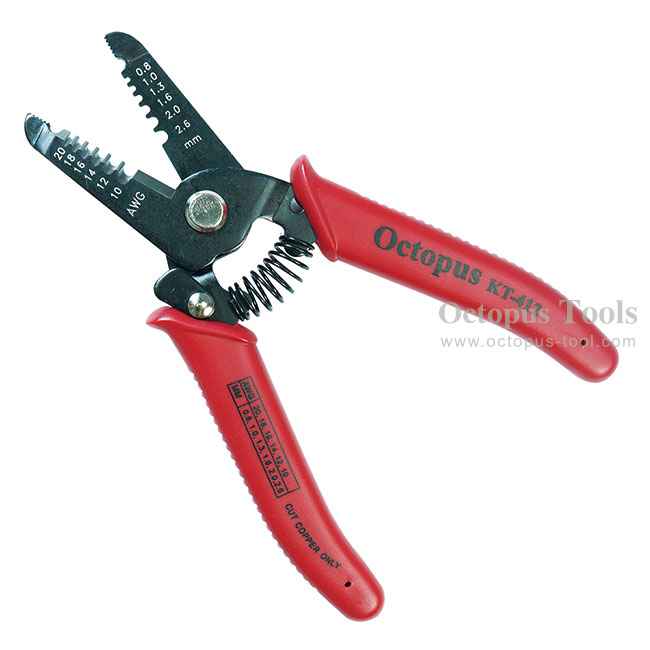 Octopus KT-412 Wire Stripper 10-20AWG

Electricians Scissors w/ cutting notch, 190mm Long

[Specifications]:

Cutting Capacity: Wire diameter 5mm
Length of product: 190 mm
Material: Stainless Steel


[Features]:

◆ Serrated blade grips firmly for easy cutting.
◆ With wire cutting notch.
◆ Spring action minimizes fatigue.
◆ Molded handles for greater comfort and control.
◆ Perfect tool for cutting aluminum sheet, copper sheet, copper wire, cable, cotton wire.
◆ Easy to cut, designed specially for electrician.


Insulated Driver, Philips, #2

◆ Tip: Philips
◆ Size: #2x100mm
◆ Overall Length: 200mm
◆ For 100V - 220V
◆ Magnetized Tip


Single-Modular Plug Crimping Tool HT-L2172R

[Specifications]:

Applications: Unshielded 8P8C/RJ45
Ratchet: Yes
Crimping Section: Plastic
Length: 193mm(7.6")
Weight: 341g

[Features]:

◆ Parallel crimp action with precision crimp dies performs accurate and aligned termination result.
◆ Full-cycle ratchet mechanism provides high-quality and consistent termination, and helps quick release too.
◆ Integrated round / flat cable stripper and cutter for cable preparation.
◆ Black-oxide cover plate.