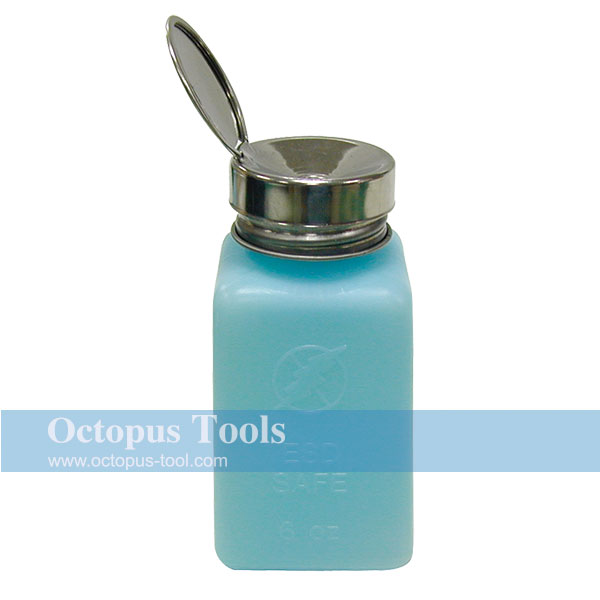 Brand:
Octopus
Antistatic Solvent Dispenser Bottle 6 onces

Antistatic Solvent Dispenser Bottle 6 onces
◆ Made by conductive plastic, this dispenser is antistatic, static free, and meets standard MIL-STD-2000.
◆ This dispenser bottle causes no chemical reactivity with solvents and helps prevent evaporation of toxic gas.
◆ This bottle meets OSHA standard and can be used as a container of inflammable solvents.
◆ One-touch design lid
◆ Capacity: 6 onces (180cc)
◆ Color: Blue
◆ Material: stainless steel lid and polyethylene bottle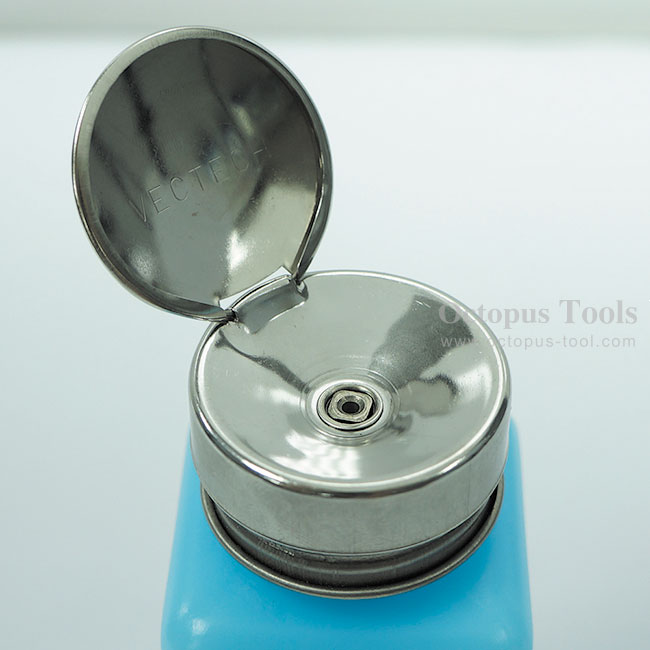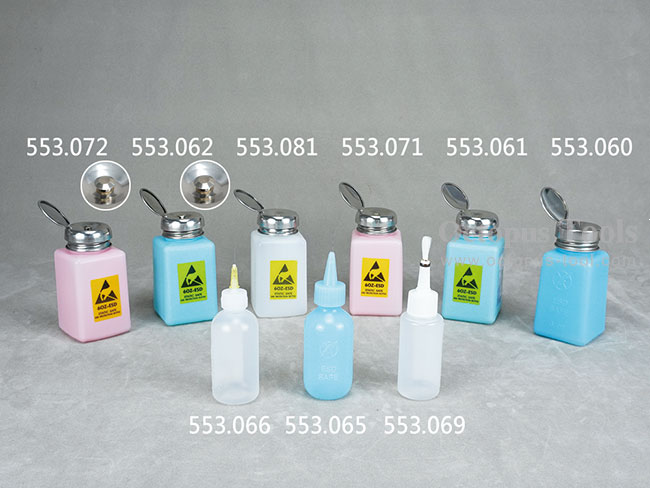 Antistatic Solvent Dispenser Bottle 6 onces

Ceramic Alignment Driver, Both Ends, Slotted 0.35x0.8mm / Philips #0

◆ Perfect tool for adjusting electronic parts, video cameras, radio equipments, computers, wireless equipments, TV/VCR or communication equipments.
◆ This driver has cap to protect the tip and can be brought easily with the pocket clip.
◆ Size: Slotted 0.35 x 0.8 mm / Philips #0
◆ The Length of the Bit: 19mm / 15 mm
◆ Total Length: 114 mm
◆ Color: Red
◆ Weight: 8 g


PCB Connector Extractor SS-10 Engineer

◆ Ideal for insertion or extraction of housing connector
◆ Holds PCB connector with accurately machined tip, picking them uprightly and smoothly without cutting wire nor deformity
◆ Accurate tip design to insert and extract straight and right-angle PCB connectors mounted on highly-dense PCB


Magnifier Lamp w/ Clamp 100~240V ESD Safe 5X

[Specifications]:

Lens size: 5"
Magnification Strength: 5 Diopter
Illumination: 80 LED
Input: 100-240V
Power: 5W
Color: Black

[Features]:

◆ White energy-saving LED provides eye-pleasing experience.
◆ Clamp holds firm to desk up to 65mm thick.
◆ Triple-joint arm can be adjusted easily.
◆ With a flip-up cover protects the lens from dust and blocks the magnifying lens when not in use.
◆ ESD safe, suitable for electronic industry environment.