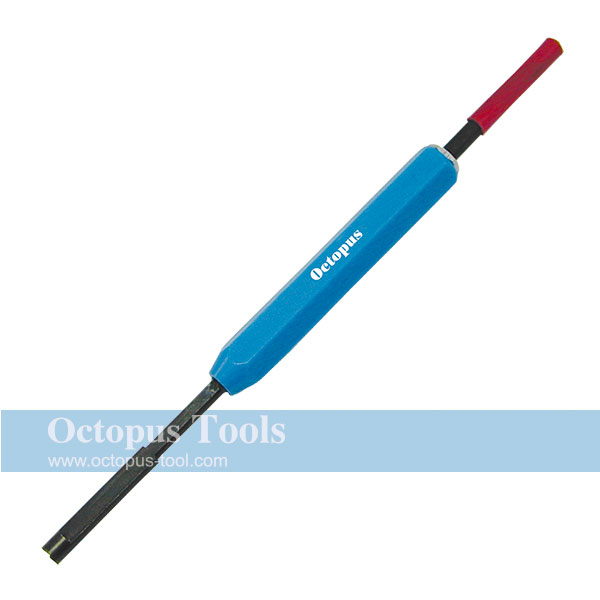 Brand:
Octopus
Wrap / Unwrap Tool


Wrap Tool / Unwrap Tool

◆ Great for prototyping and repair applications.
◆ Overall length 160mm
◆ Hole Diameter: 0.8mm, for wire up to AWG20.
◆ For terminal outer diameter under 1.8mm.


Wrap / Unwrap Tool

ESD Safe Flux Dispenser Needle Tip

[Specifications]:

Capacity: 60c.c.
Tips: 2 needle tips in different gauges.

[Features]:

◆ I't's ESD-safe.
◆ The outflow of solvent contained in the bottle can be controlled without causing unwated waste when applying the solvent.
◆ This bottle contains the solvent inside and keeps the toxic air evaporated from the solvent away from users nearby.
◆ Durable and can be used for long.


IC Extractor SS-08 Engineer

◆ Ideal for extracting IC (8 to 42 pins)
◆ Squeeze clip and pinch IC tightly.
◆ Fasten the knurled screw cap to keep holding
◆ Length: 125mm
◆ Material: Stainless Steel & PVC


ESD Replacement Tweezers Fine Point Tip

◆ Fine Tip
◆ Overall Length: 130mm
◆ Tip Length: 26mm
◆ Shaft Width: 10mm
◆ Tip Size: 0.6mm
◆ Best tool for accurate electrical component operation.
◆ Replaceable and changeable black tips is made of PPS plastic.
◆ Anti-corrosion material.
◆ There are two screws on both sides for you to easily replace the tweezers tip.