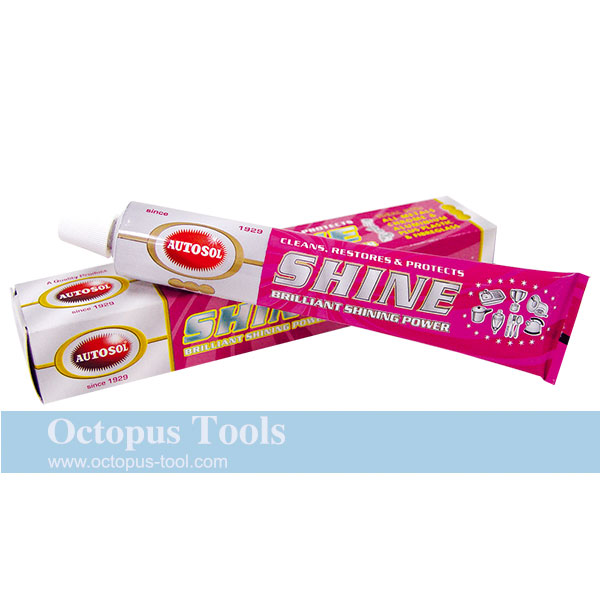 Brand:
AUTOSOL
Shine Metal Polish 75ml Tube


Shine Metal Polish 75ml Tube

Capacity: 75ml

◆ 3-in-1 function: cleaning, polishing and protecting
◆ Ideal for domestic use
◆ Capable of cleaning and polishing all types of metal such as Aluminum, Stainless Steel, Brass, and Copper
◆ Protect from tarnishing
◆ Suitable for refrigerator, oven doors, stove tops etc.


Shine Metal Polish 75ml Tube

Locking Pliers PZ-64 Engineer

Length: 150mm
Scew Head Size: Φ3-9.5mm
Max. Jaw Capacity: 38mm
Weight: 205g
Material of Body: Cr-Mo
Material of Handles: TPR

◆ Easy release mechanism that can be released easily and safely without lever operation adopted.
◆ Adjustable jaw opening width allows you use this tool in various tasks.
◆ Wire cutter is also equipped.
◆ TPR handles provide comfort while using for a long period of time.