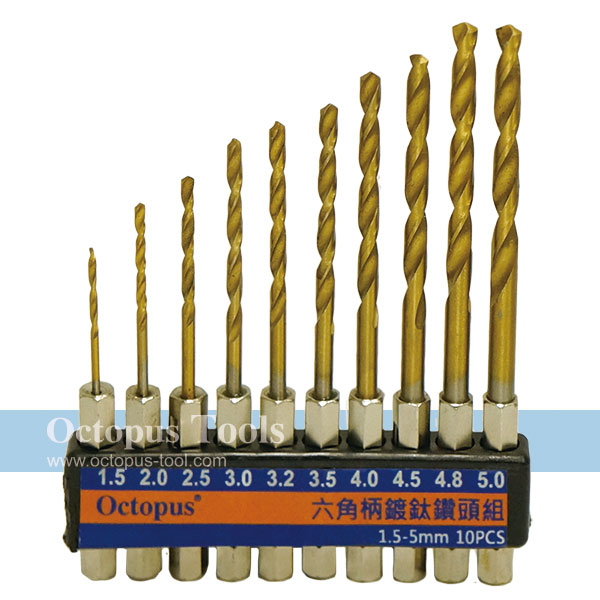 Brand:
Octopus
Titanium Coated Hex Shank Drill Bit 1.5-5mm 10pcs/set

Titanium Coated Hex Shank Drill Bit Set 1.5-5mm 10pcs/set
Material: HSS high speed steel with titanium coated
Applications: metal plate, low alloy steel, hard metal, heat treatment steel, wood, ABS
Hex Shank: 6.35mm
◆ Made by HSS high speed steel, outer titanium plating enhances hardness, durability, abrasion resistance, fast penetration, and reduces displacement.
◆ Hex Shank.
◆ 10pcs per set with all specs.
◆ Specifications : 1.5 / 2.0 / 2.5 / 3.0 / 3.2 / 3.5 / 4.0 / 4.5 / 4.8 / 5.0mm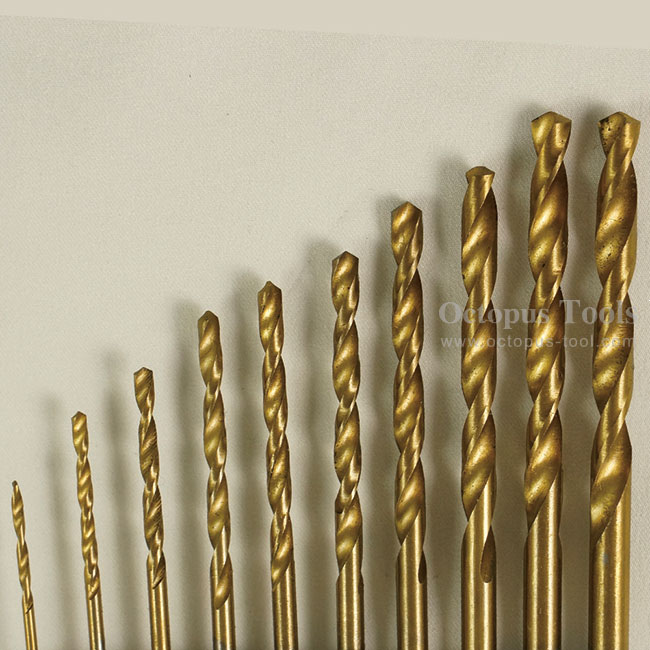 Titanium Coated Hex Shank Drill Bit 1.5-5mm 10pcs/set

Flexible Shaft Bit for Ratcheting Screwdriver, 420mm

◆ Bit: Philips #2 Double-Ends
◆ Bit Length: 45mm
◆ Ideal for wall work and ceiling work
◆ The flexible portion is double-coated
◆ Ideal to be used with electric screwdriver
◆ Max Torque: 19.5N.m (Tighten) / 17.5N.m (Loosen)
◆ Length: 420mm
◆ Weight: 330g


SUNFLAG Right Angle Attachment LG-4000

◆ A-must-have tool for your impact driver
◆ Inhance accessibility for driving screws and drilling holes in tight spaces.
◆ Bits can be stored in handle. Max. length of bits stored in handle is up to 55mm.
◆ Max. torque is 65Nm.
◆ Overall Length: 117mm
◆ Hex 6.35mm
◆ Bits #2x35mm #2x45mm included.


Locking Pliers PZ-65 Engineer

Length: 190mm
Scew Head Size: Φ7-12mm
Max. Jaw Capacity: 48mm
Weight: 400g
Material of Body: Cr-Mo
Material of Handles: TPR

◆ Easy release mechanism that can be released easily and safely without lever operation adopted.
◆ Adjustable jaw opening width allows you use this tool in various tasks.
◆ Wire cutter is also equipped.
◆ TPR handles provide comfort while using for a long period of time.