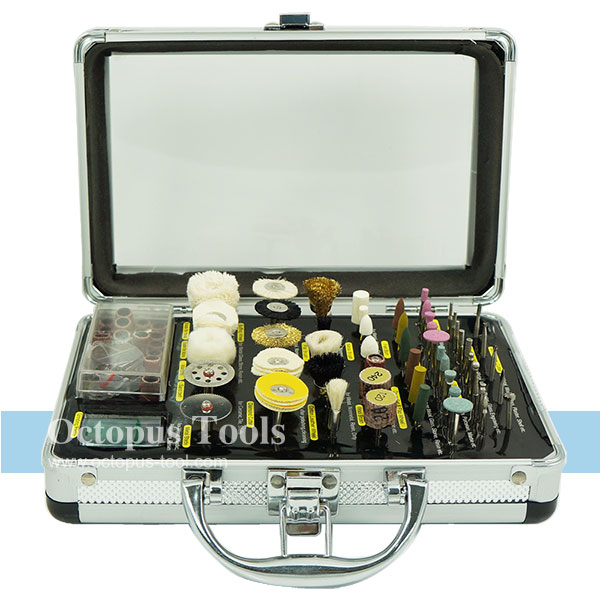 Brand:
Octopus
Rotary Tool Set With Box

Rotary Tool Set With Box
◆ With 80pcs of Mini Rotatry Cutters, Diamond Burrs, Polishing Mounted Point, Felt Polishing Wheels, Abrasive Flap Wheels, Sanding Sleeves and Sandpaper Mandrel...and more, this Rotary Tool Set meet your demands in polishing, grinding, cutting, and engraving with your Rotatry Tool.
◆ Transparent lid enables you see what items included clearly.
◆ Light and Handy
◆ Shank: 2.34mm
◆ Aluminum Box: 220 x 150 x 70 mm
◆ Weight: 608g
◆ Suggested to be used under 12000rpm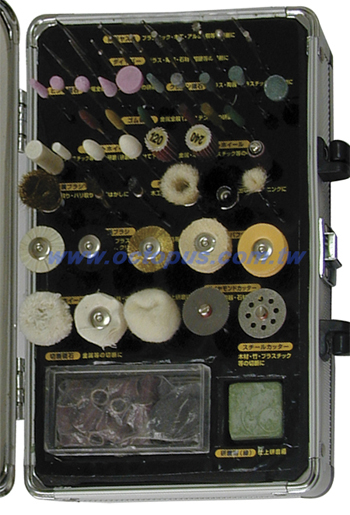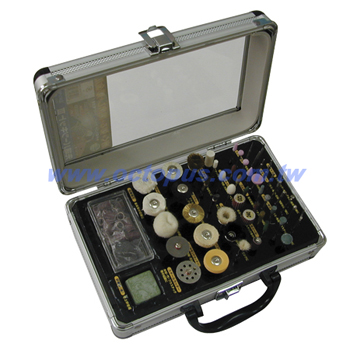 Rotary Tool Set With Box

Always prefer more personalized style of your notebooks, helmets, or glassware? With this Octopus Rotary Tool, you can etch, grind, burnish, and polish easily in your own ways. Let Octopus Rotary Tool helps you create beautiful and unique handmade projects! This easy-to-use craft tool poses no entry barrier even for beginners and is designed for all skill levels!

[Specifications]:

Pen Type Grinder -

Variable Speed: 4,000-16,500RPM
Power: 10W
Size: 139 x Φ24mm
Weight: 80g
Collet Capacity: 0.3-3.2mm

Adapter -

Input: AC 100-240V 50/60Hz
Output: DC 18V 0.5A
Plug Type of Adapter: A Type

[Contents]:

1. Pen Type Grinder x 1
2. Adapter x 1
3. Spring Collet 0.3-3.2mm x 1
4. Diamond Burs x 5
5. Collet Nut 2.34~3.2 mm x 1 / Collet Nut 1.6~2.34mm x 1
6. Collet x 1

[Features]:

1. Wide applications such as removing 3D printer support, metal polishing, leather burnishing, glass etching, woodworking, manicure...etc. It can be used in removing rust or paint from metal surfaces, creating precise and delicate patterns on your laptops or ornaments, or in sanding away the rough edges on wood frames…, there are more applications than you can imagine.
2. Variable speed from 4,000rpm to 16,500rpm allows tasks to be completed efficiently in different scenarios on different materials.
3. The pen-type grinder weighs 80g only, its lightweight and slim pen-type design make it handy and easy to handle for detailed projects.
4. With 0.3-3.2mm collet capacity, it is compatible with most rotary tool accessories on the market. Various mounted points and burrs can be used together with our Octopus Rotary Tool.
5. With quick release button, you can replace the burs and mounted points quickly and conveniently.