Aluminum Oxide Grinding Stone Peach 100pcs/pack

Aluminum Oxide Grinding Stone Peach 100pcs/pack
[Specifications]:
Head Shape: Peach
Shank: 2.34mm
Content: 100pcs/pack
[Features]:
◆ Accessories for rotary tools and used in deburring and grinding on wood, metal, mold polishing...etc.
◆ Also applicable in pedicure and manicure.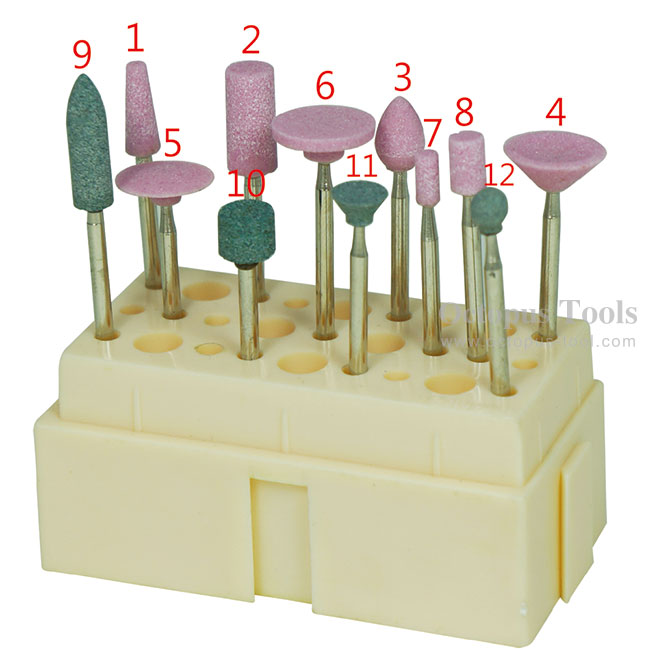 Aluminum Oxide Grinding Stone Peach 100pcs/pack

Resealable Zipper Poly Bag #3

◆ You can mark on the white blocks of bags.
◆ Size: 70 x 100mm, Thickness: 0.04mm
◆ 100 pcs / pack
◆ All sizes are listed as follows,
P/N 667.000 40 x 60 x 0.04mm
P/N 667.001 50 x 70 x 0.04mm
P/N 667.002 60 x 85 x 0.04mm
P/N 667.003 70 x 100 x 0.04mm
P/N 667.004 85x120 x 0.04mm
P/N 667.005 100x140 x 0.04mm


Busch Saw Blade 25x0.1 Steel Cutter 3mm shank

Diameter: 25mm
Thickness: 0.1mm
Teeth: 126T
Shank: 3mm
Arbor: 1.8mm
Max. rotary speed: 2000rpm

◆ 2.34mm shank is also available (P/N 956.025)
◆ With shank, saw is made in Germany
◆ Suitable for copper, gold, silver, aluminium and non metal materials. Not suitable for iron and steel.