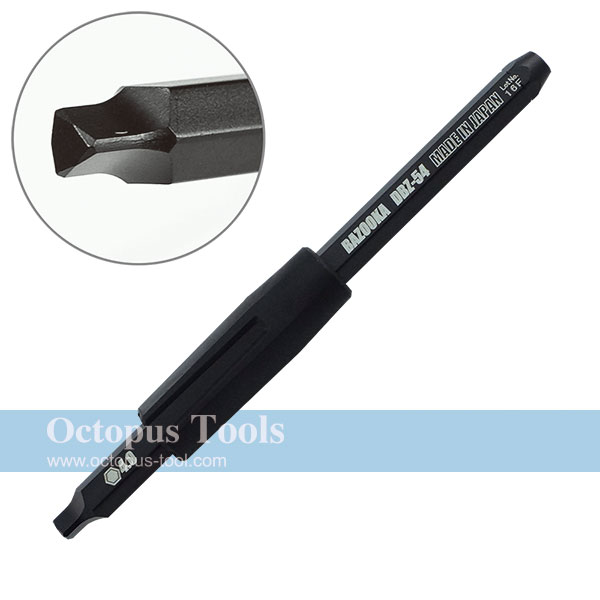 Brand:
ENGINEER

Hex Bit For Rapid Screw Extractor DBZ-54

Hex Bit For Rapid Screw Extractor DBZ-54
◆ Having problem in removing flat and damaged screws? Use this ENGINEER screw removal tool to tackle these difficult screws!
◆ For heavily damaged hex socket screws
◆ Sharp and durable blade can stick into the screw recess easily for secure grip.
◆ Length: 105mm
◆ Weight: 26g
◆ Bit Material: Carbon Steel
◆ Please follow the following steps when applying this bit:
1. Clean out any steel chips left in the screw recess.
2. Fix the rubber sleeve to the Bit and position the blade in the recess.
3. Strike the end of the bit with a hammer to stick the blade into the recess.
4. Make sure the bit is self-standing upright, and then affix the grip onto the bit.
5. Do not hit the grip with a hammer.
6. Give a jerk counterclockwise while pressing firmly downward.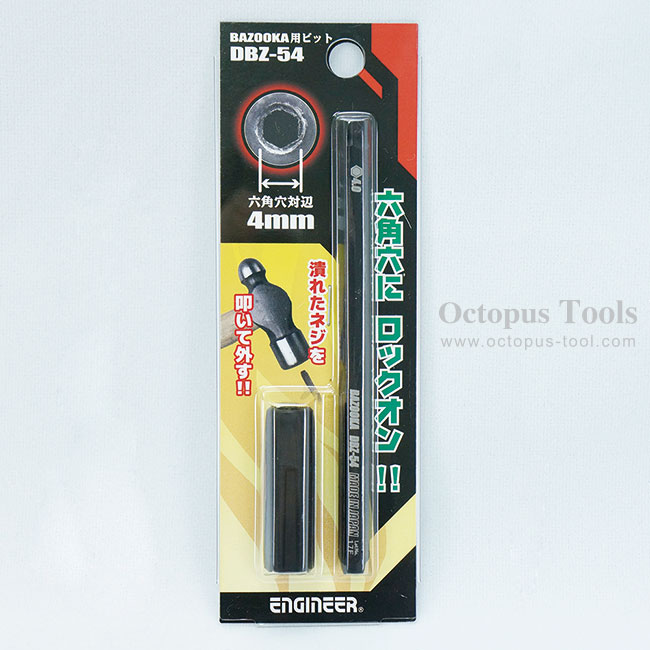 Hex Bit For Rapid Screw Extractor DBZ-54