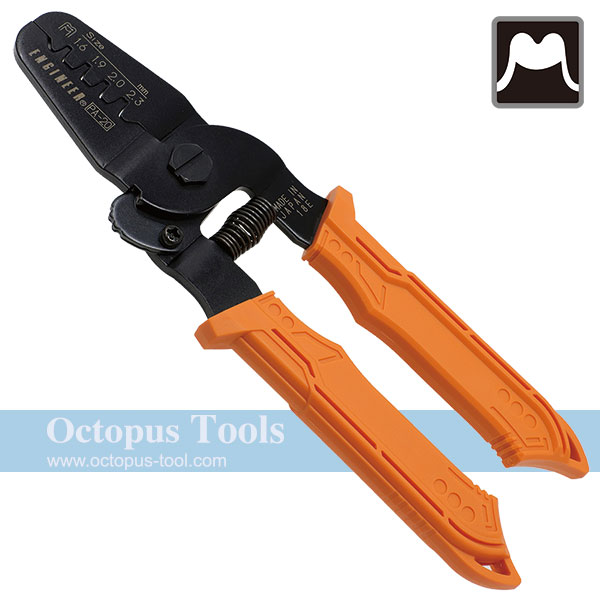 Brand:
ENGINEER

Univeral Crimping Pliers PA-20

Univeral Crimping Pliers PA-20
◆ Featuring precise and universal crimping of AWG #28 to 16
◆ Capable of crimping 2.5 to 5mm pitch connector pin (universal type), D-Sub connector contact can also be crimped.
◆ Original "ENGINEER "joint screw prevents the joint from being loose and offers you easy maintenance.
◆ With locking latch and coiled spring
◆ Material: S55C
◆ Weight: 145g, compact and light body for fatigue-free work
◆ For the application sizes of wires, please contact our sales team trading@octopus.com.tw for more details.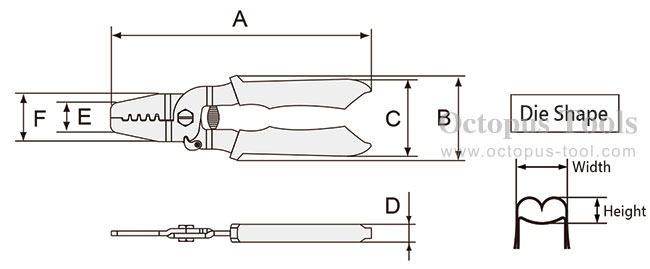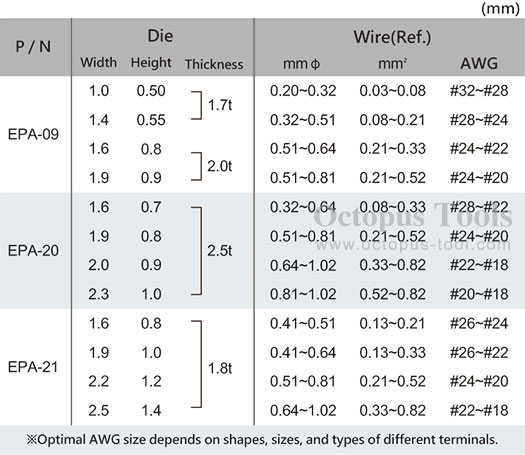 Univeral Crimping Pliers PA-20

Solder-It Silver Bearing Solder Paste

Contents: 7.1 gram syringe
Tensile Strength: 10,000-25,000psi

◆ Fast and neat, no skill required.
◆ Low melting temperature 221 ℃(430°F), reduces problem of metal distortion.
◆ High electrical conductivity makes it excellent for electrical work and instrument assembly.


Solder Tip Cleaner SS-05 Engineer

◆ Portable
◆ Dual functions, for tip cleaning and as iron stand
◆ Completely airtight to keep sponge moist and avoid water leakage while not being used and capped with lid
◆ With 2 pcs of cleaning sponges of different density
◆ Housing: Glass-filled nylon resin featuring heat resistance of 130℃.
◆ External Dimensions: 65 x 32 (H) mm
◆ Weight: 75g


Dupont Terminal Ratchet Crimper AWG 28-18

◆ Jaws are processed by electrical discharge machine promise die sets deliver high-precision crimping results.
◆ Made of special steel, durable and strong.
◆ For 2.54mm 3.96mm KF2510 connector and many other terminals.
◆ Integral lock with self releasing.
◆ Ensures high-quality crimping effect after crimping repeatedly and less fatique.

Crimping Capacity: 0.1-1.0m㎡ (AWG 28-18)
Length: 193mm (Approx.)
Weight: 400g
Handle Material: TPR+PP