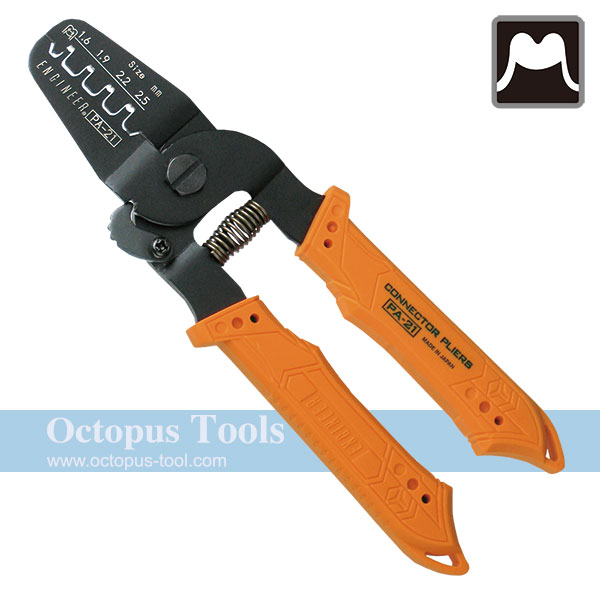 Brand:
ENGINEER

Univeral Crimping Pliers PA-21

Univeral Crimping Pliers PA-21
◆ Perfect crimping tool for wide range of open-barrel contacts including long barrel wing type
◆ This crimping pliers crimps AWG#26-18 contacts of different connector makers, and D-Sub connector contact can aslo be crimped.
◆ Original "ENGINEER" joint screw prevents the joint from being loose and offers you easy maintenance.
◆ Material: S55C
◆ Cushioned handle made of elastomer(TPR)
◆ Weight: 145 g, compact and light body for fatigue-free work
◆ For the applicable wire sizes, please contact our sales team trading@octopus.com.tw for more details.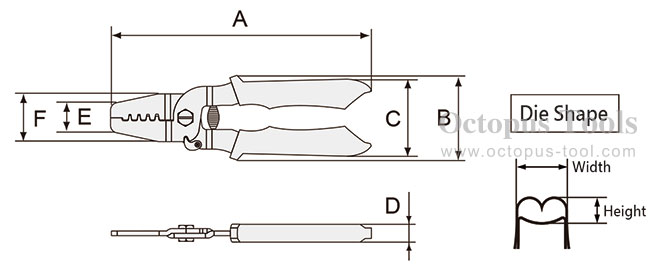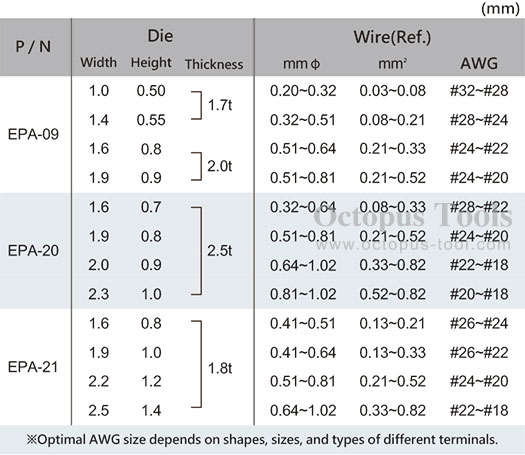 Univeral Crimping Pliers PA-21

Titanium Tweezers Bent Nose Type 120mm PTN-03 Engineer

◆ Perfectly anti-magnetic and offering you precise working performance.
◆ No corrosion, rust-proof and non-ionizing, can be applied in chemical and biological related fields as well as in electronic and computer related fields.
◆ Leaves no solder residue
◆ Hardened construction permits no twisting of the body under high tention and less wears for long life
◆ 40% less heavy than stainless steel made tweezers
◆ With soft cushioned case
◆ Bent Nose Type
◆ Length: 120mm
◆ Spring Action: Middle


Solder Tip Cleaner SS-05 Engineer

◆ Portable
◆ Dual functions, for tip cleaning and as iron stand
◆ Completely airtight to keep sponge moist and avoid water leakage while not being used and capped with lid
◆ With 2 pcs of cleaning sponges of different density
◆ Housing: Glass-filled nylon resin featuring heat resistance of 130℃.
◆ External Dimensions: 65 x 32 (H) mm
◆ Weight: 75g


Dupont Terminal Ratchet Crimper AWG 28-18

◆ Jaws are processed by electrical discharge machine promise die sets deliver high-precision crimping results.
◆ Made of special steel, durable and strong.
◆ For 2.54mm 3.96mm KF2510 connector and many other terminals.
◆ Integral lock with self releasing.
◆ Ensures high-quality crimping effect after crimping repeatedly and less fatique.

Crimping Capacity: 0.1-1.0m㎡ (AWG 28-18)
Length: 193mm (Approx.)
Weight: 400g
Handle Material: TPR+PP