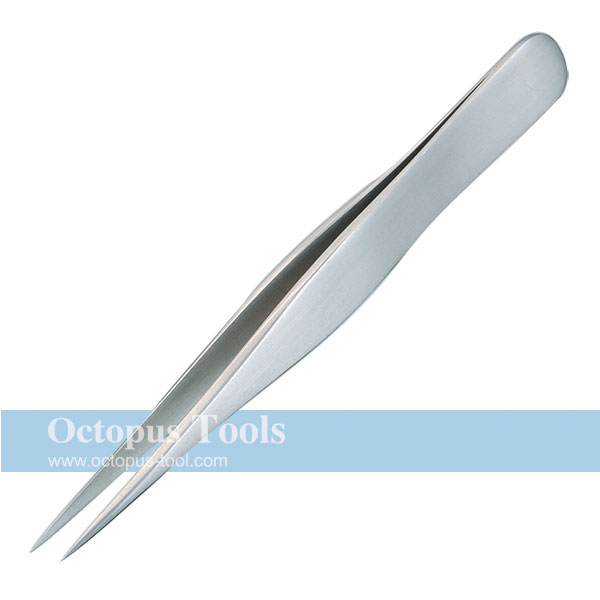 Brand:
ENGINEER

Tweezers Anti-magnetic 125mm PT-03 Engineer

Tweezers Anti-magnetic 125mm PT-03 Engineer
◆ Stainless Steel SUS304(AISI) featuring anti-magnetic, anti-acid and anti-corrosive.
◆ Ideal used in many electronics industries
◆ Length: 125mm
◆ Spring Action: Soft

Tweezers Anti-magnetic 125mm PT-03 Engineer

Lead Free Solder Wire 1.2mmx1000g

Diameter: 1.2mm
Weight: 1000g
Lead-free: yes

◆ Shorter tip life is commonly seen when applying lead-free solder wire because the melting point of lead-free solder is higher. Please take proper tip care steps to extend tip life.


Ceramic Replacement Tweezers Round Point Tip 1.0mm

◆ Round Point Tip
◆ Overall Length: 127mm
◆ Tip Length: 25mm
◆ Shaft Width: 9.5mm
◆ Tip Size: 1.0mm
◆ Best tool for accurate electrical component operation and jeweller repair.
◆ Ceramic replaceable and changeable white tips are made with high quality for durable use.
◆ Non-corrosive and heat resistant design.
◆ There are two screws on both sides for you to easily replace the tweezers tip.


Solder Paste Flux 100ml

Size: 100ml

◆ Weak acidity formula, being in solid state under room temperature and in liquid state when being heated.
◆ This Solder Paste cleans and fluxes at the same time.
◆ It cleans surface oxidation and prevents the metals from oxidation when in high temperature.
◆ When being heated, it reduces surface tension of solder and allows the solder to flow easily into the joint.