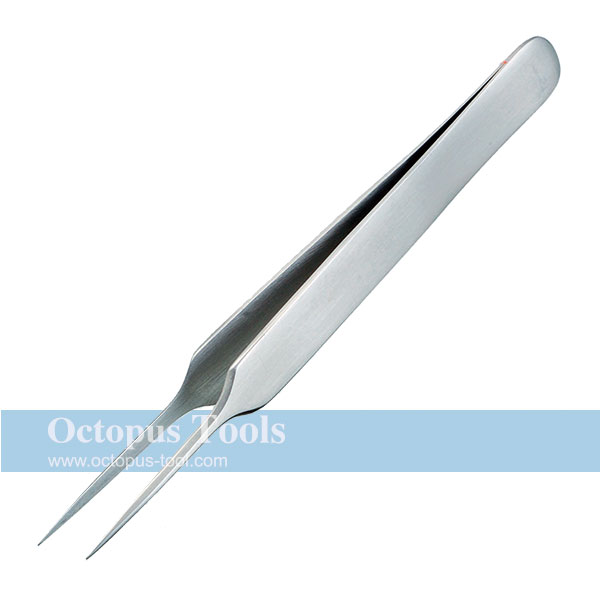 Brand:
ENGINEER
Tweezers Anti-magnetic 120mm PT-05 Engineer

Tweezers Anti-magnetic 120mm PT-05 Engineer
◆ Stainless Steel SUS304(AISI) featuring anti-magnetic, anti-acid and anti-corrosive.
◆ Ideal used in many electronics industries
◆ Length: 120mm
◆ Spring Action: Soft

Tweezers Anti-magnetic 120mm PT-05 Engineer

Solder-It Silver Bearing Solder Paste

Contents: 7.1 gram syringe
Tensile Strength: 10,000-25,000psi

◆ Fast and neat, no skill required.
◆ Low melting temperature 221 ℃(430°F), reduces problem of metal distortion.
◆ High electrical conductivity makes it excellent for electrical work and instrument assembly.


Promex Plating Machine Standard Set EX3000/BNP-1

Series: 502-006 Model: EX3000/BNP-1
Input: 110-220V Size: 140x160x75mm Weight: 0.3kg
Content: Plating Machine, Adapter, Connecting Wire, Metal Polishing Paste, Degreasing Paste, Silver Plating Pen, Gold Plating Pen

◆ Each pen contains 10ml of concentrated plating solution and can plate up to 80x80cm of surface.
◆ Plating solution won't deteriorate easily. Shake well before use. It's recommanded to finish in one year. And put the pen right up after use.
◆ Gentlely apply the plating pen to the surface of the object.
◆ Plating solution is ecofriendly and not harmful.
◆ When plating gold or silver on zinc board or lead board, use double concentration plating pen.
◆ For details on how to use this plating machine and its accessories, please read the user manual inside the package.


ESD Manual Vacuum Pen Max.100g

[Specifications]:

Contents included: 1pc of pickup vacuum pen, 3pcs of φ7mm pads, 3pcs of φ10mm pads, 3pcs of straight probes, and 3pcs of curved probes.

[Features]:

◆ ESD Safe.
◆ For picking small parts and components such as BGA / QFP / QFN / SOP / PLCC.
◆ Holds max. 100g.
◆ Pads in different sizes are included.
◆ Easy-to-use and pen-type design for SMD work, especially for sensitive components.