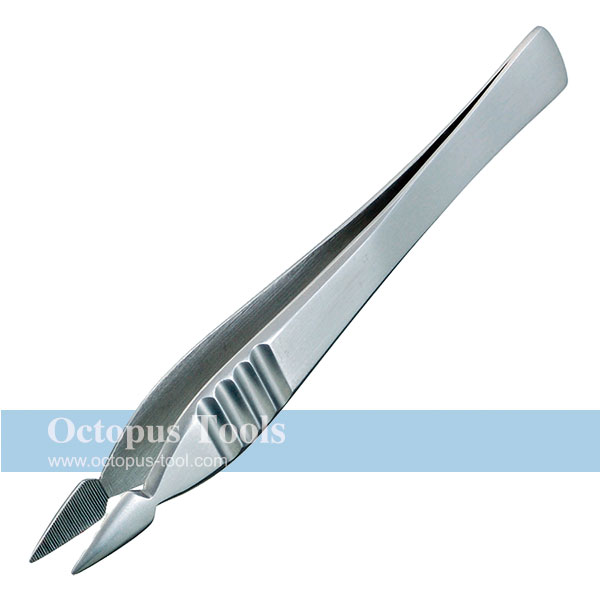 Brand:
ENGINEER

Tweezers Anti-magnetic 125mm PT-07 Engineer

Tweezers Anti-magnetic 125mm PT-07 Engineer
◆ Stainless Steel SUS304(AISI) featuring anti-magnetic, anti-acid and anti-corrosive.
◆ Ideal used in many electronics industries
◆ Serration inside
◆ Length: 125mm
◆ Spring Action: Middle

Tweezers Anti-magnetic 125mm PT-07 Engineer

Spring Hook SS-21 Engineer

◆ Ideal for inserting, removing, and adjusting coil springs of electronic components or precision instruments
◆ Suitable for removing connector leads, aligning leads of resistor or condenser and testing arrangements of wires.
◆ 3mm diam. x 215mm overall length         


Promex Plating Pen (24K Gold)

◆ P/N: 502-017
◆ With this Plating Pen (24K Gold) you can plate quickly and very easily.
◆ The Plating Pen (24K Gold) will be expired after 10 months in mint condition. Please use it up in 3 months once being opened.
◆ Each pen contains 10 ml of solutions, and can plate approximately 60 x 60cm area. Please put pens right up after using.
◆ Wide applications including jewelry, frames, watches, ornaments, accessories, and PCB.
◆ For Plating Machine EX3000/BNP-1.
◆ If you can't find the Plating Pen you're looking for on our website, please contact our sales team trading@octopus.com.tw for more information.




Mounted Silicon Carbide Grinding Stone Pointy(S)/Brown 600# 2.34mm

[Specifications]:

Grit: 600#
Shape: Pointy(S)
Color: Brown
Shank: 2.34mm
Max. Rotary Speed: 15000rpm

[Features]:

◆ Used in grinding and polishing for aluminum, iron, steel, stainless steel, and metals.
◆ Usually being applied in gold fingers on PCB.