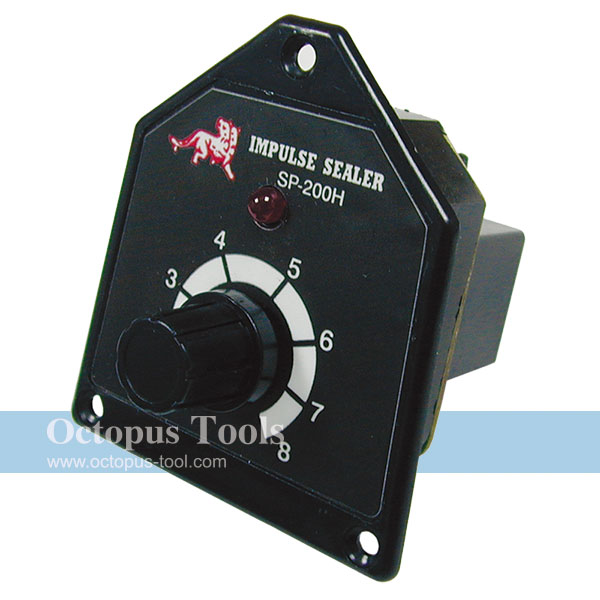 Brand:
Double Leopards
Temperature Controller, for P/N 222.080 Impulse Sealer


Temperature Controller

◆ 110V
◆ For P/N 222.080 Impulse Sealer


Temperature Controller, for P/N 222.080 Impulse Sealer

Impulse Sealer 8" 110V

[Specifications]:

Machine Model: SP-200H
Power Source: 110V
Power: 310W
Weight: 2.4 kgs
Sealing Length: 200mm (8")
Sealing Thickness: 0.4mm
Box Dimension: 35 x 10.5 x 18.5cm (13.8" x 4.1" x 7.3")

[Features]:

◆ Practical plastic PP, PE, PVC bag sealing solution for various industries and home use.
◆ Easy to use without fuss.
◆ With easy-to-read sealing power indicator.
◆ Adjustable timer for optimal control.
◆ Warm-up quickly in 0.2~3 seconds.


Self-igniting, Adjustable flame, and Safety design prevents being triggered accidentally.
26-gram gas capacity, Maximum flame temperature at 1,300°C or 2,400°F.
Ideal tool for soldering, auto repair and jewelry.
Size: 95x63x155mm


Capacity: 10L

◆ For workshop, industry, and hobby.
◆ Croldi hand wash paste cleans thoroughly and protects skin from all kinds of oil, grease, and lubricants.
◆ Bio-degradable and clinically tested.

[How To Use]:

1. Use a small amount and spread it to clean your hands.
2. Wash off with water.
3. Avoid contact with eyes.
4. If in contact dwith eyes rinse immediately with water.
5. Keep out of reach of children.