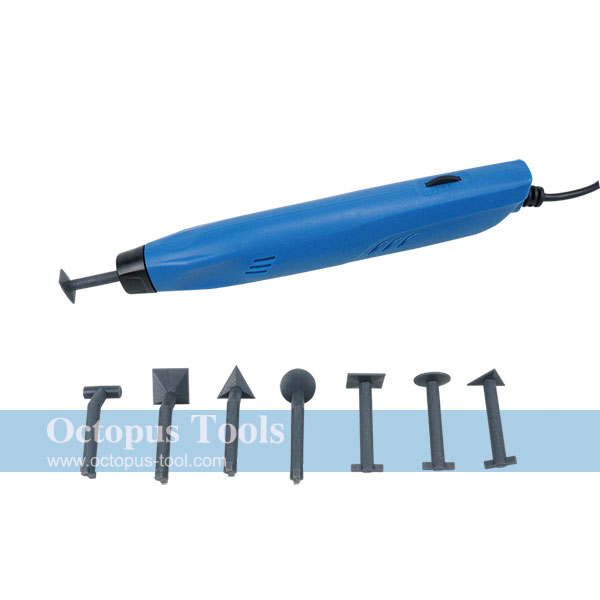 Brand:
Octopus
Pen Sander

[Specifications]:
Body Material / Size: ABS / 17cm x 2.85cm
Weight: 139g (Cord included)
Speed: 2500~9900rpm
Stroke Length: 3mm
Input: USB 5.0V 1A~2.5A
USB Cord Length: 116cm
Sanding Attachments : 4 with straight shanks and 4 with angled shanks.
Package Included: pen sander, USB cord, eight sanding attachments, plastic storage case, four sheets of pre-profiled adhesive sanding pads included.
[Features]:
◆ Excellent finishing tool for 3D post-processing, and great sanding tool for plastic models, metals, and woods.
◆ Light-weight and easy-to-use features make this pen sander a must-have tool for both beginners and professionals.
◆ With vents in both sides, this design ensures good ventilation and reduces the risk of being overheated.
◆ Ergonomic design offers better maneuverability.
◆ Users are able to adjust the speed with the speed adjustment wheel from low to high.
◆ With 8 different sanding attachments, 4 with straight shanks and 4 with angled shanks help you deal with surfaces, slots and tight corners more easily than ever.
◆ Easy to change the sanding attachments.
◆ 4 pre-profiled adhesive sanding sheets in 180, 240, 400, and 800 grit are included.
◆ Various shapes of sanding accessories and liner stroke action together facilitate versatile applications.
[Cautions]:
1. Please wear eye protection and dust mask when using.
2. Some accessories are sharp, please handle with care.
3. Please keep hands and the environment dry when using the tool.
4. Try this tool set from low speed and gradually increase the speed. Please stop using it for 5 mins after using it for 15 consecutive mins.
5. Please keep this tool out of reach from children.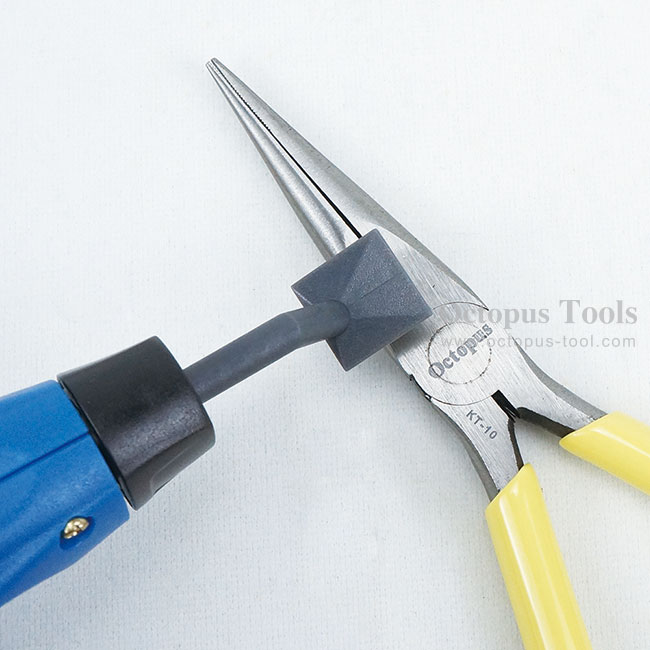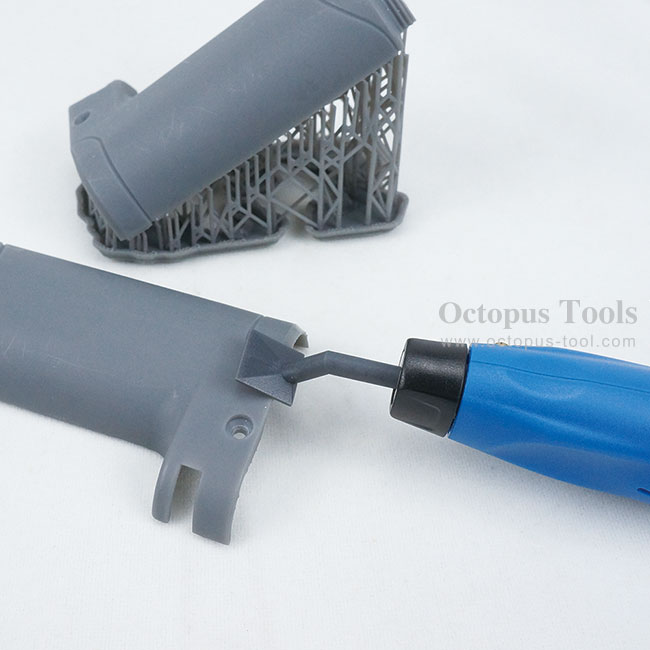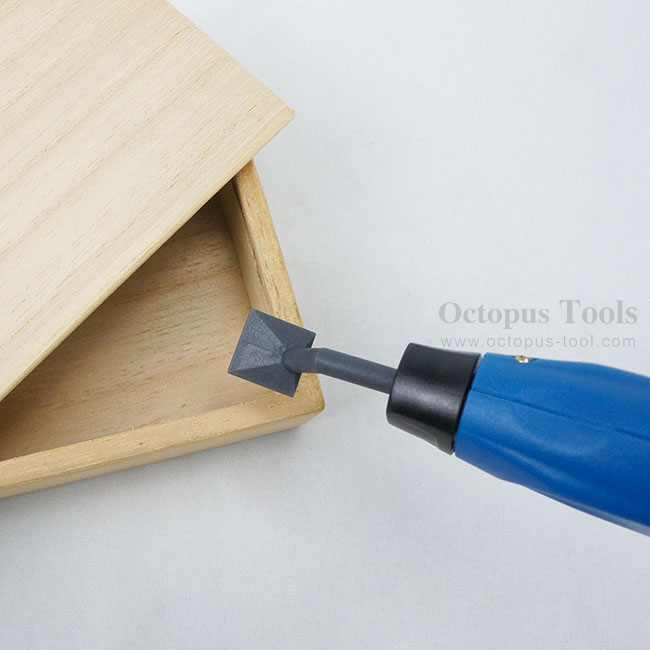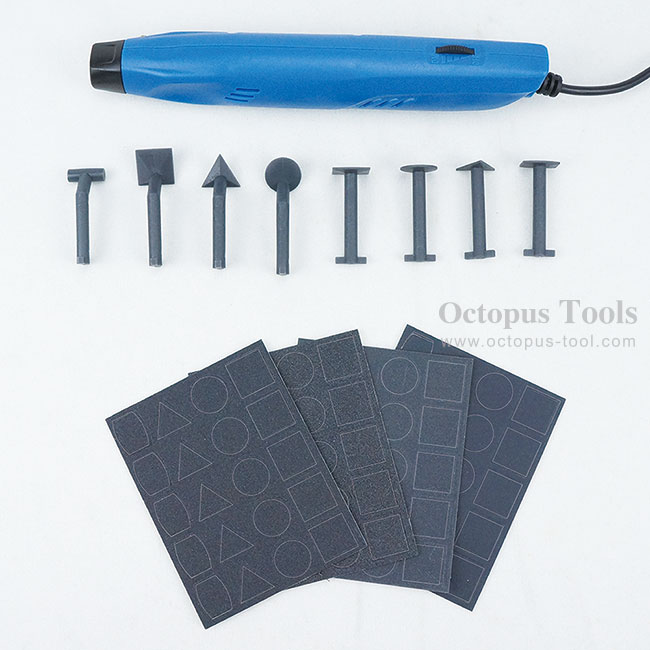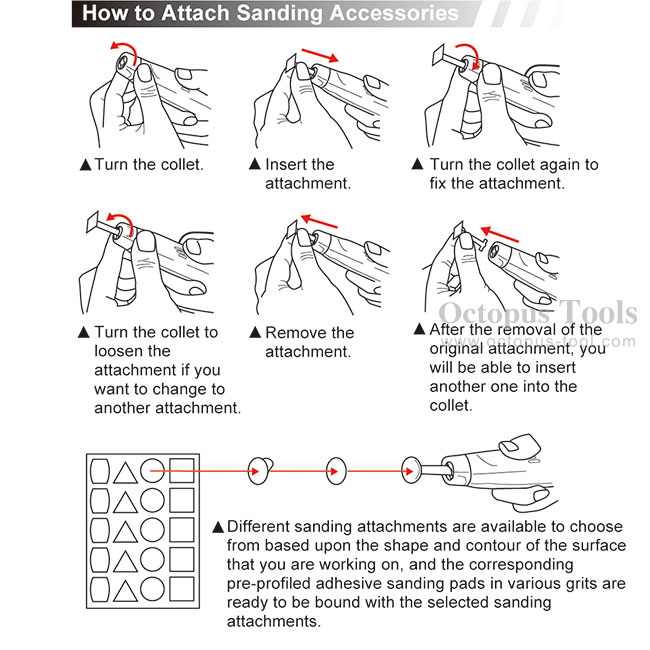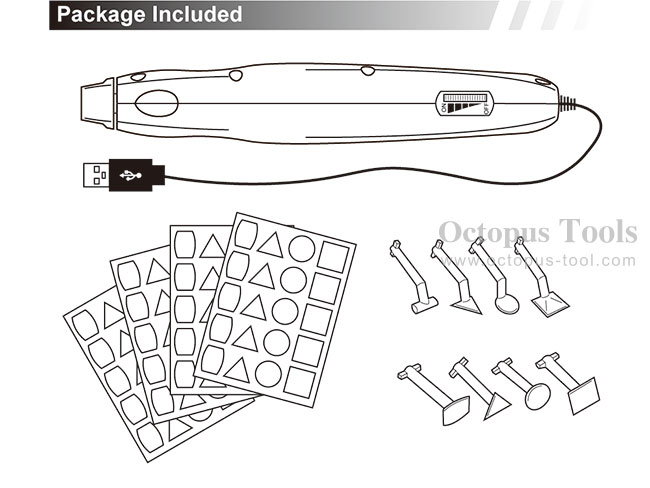 Pen Sander