Panasonic Rechargeable Cordless Drill and Driver Kit

◆ Panasonic Model no. EY7410LA2S53
◆ Li-ion Battery 3.6V 1.5Ah
◆ Max. Torque: high speed 1.5 N.m / low speed 4.4 N.m
◆ 21-stage internal clutch torque adjusts from 0.3 - 2.9 N.m in 0.1N.m steps.
◆ Speed: High Speed 600r.p.m. / Low Speed 200r.p.m.
◆ Capacity: Metal φ5mm (spc t=1.6mm) / Wood φ3.8mm x 38mm
◆ Durability: This screwdriver an be used to fasten 600 pcs of screws on wood surfaceφ3.1 x 13mm, 125 pcs of screws on wood surface φ3.5 x 20mm, and small 1000 pcs of screws on iron (M5 x 8mm). It has the power to drill up to 85 holes on metal SPC (φ2 x 1mm) and 125 holes on aluminum (φ2 x 2.5mm).
◆ Dimensions: 217 x 134 x 46 mm
◆ Weight: 480g (battery included)
◆ Light and compact, can be switched between straight and pistol styles.
◆ The clutch has auto-shut-off capability that immediately stops bit rotation when the preset clutch setting is reached, saving battery power and extending clutch life.
◆ Rubber non-slip grip.
◆ Integral LED light increases visibility in dark areas. LED light will be turned off automatically after being turning on for 5 mins.
◆ With low battery warning, power will be stopped automatically before battery is worn our.
◆ Li-ion battery charges to a usable level in just 15 minutes and fully charges in 30 minutes.
◆ Package includes storage case, rechargeable device and two Li-ion Battery (1.5Ah).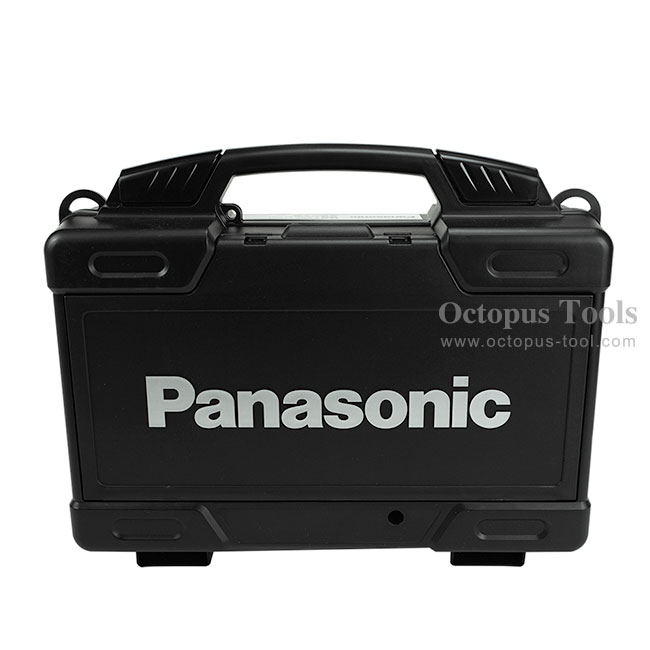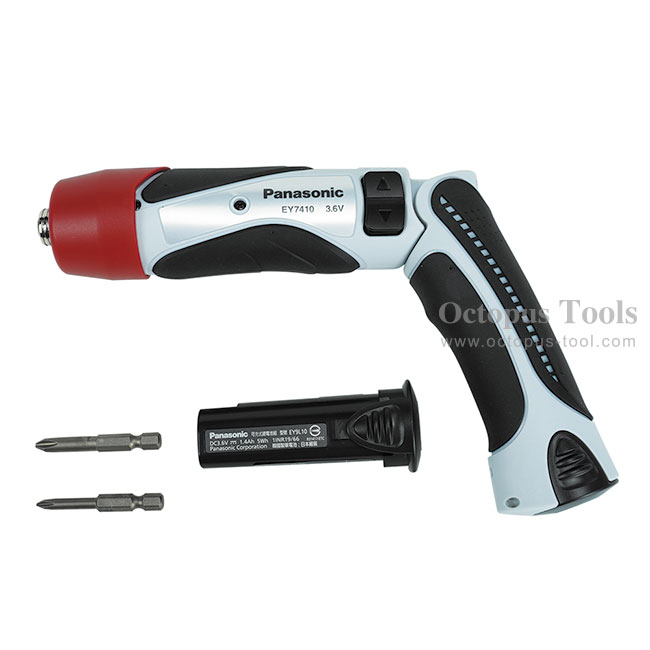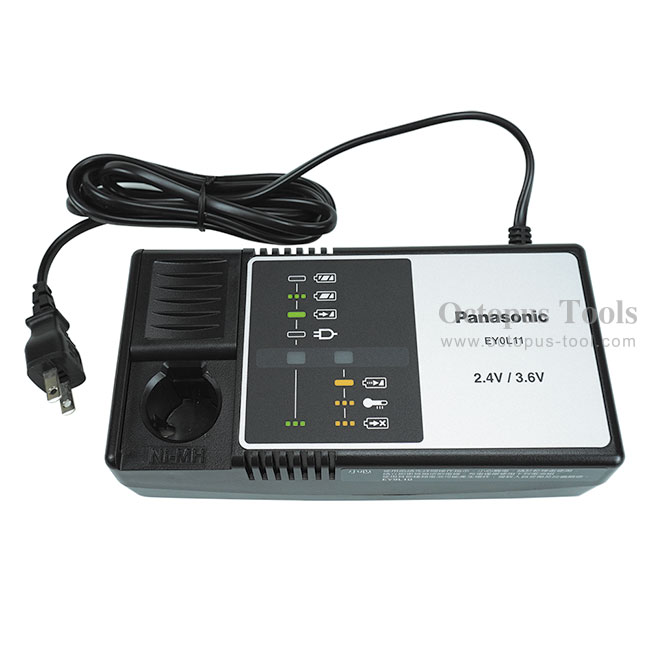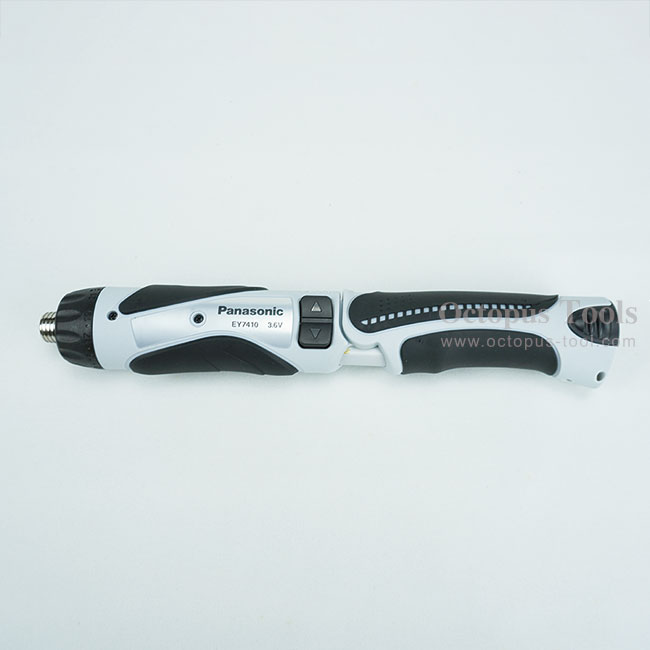 Panasonic Rechargeable Cordless Drill and Driver Kit