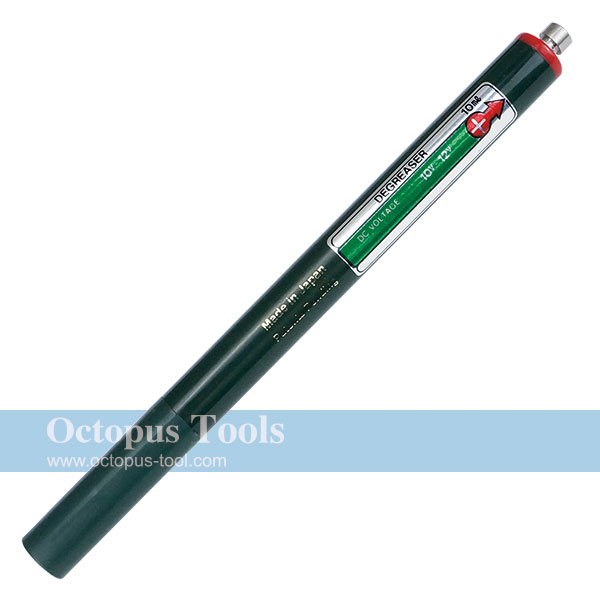 Brand:
PROMEX

Promex Degreasing Pen

Promex Degreasing Pen
◆ Apply on the object before plating to get rid of grease on the surface
◆ The Degreasing Pen will be expired after 10 months in mint condition. Please use it up in 3 months once being opened.
◆ For Plating Machine P/N 335.120
◆ Each pen contains 10 ml of solutions.
◆ P/N: 502-008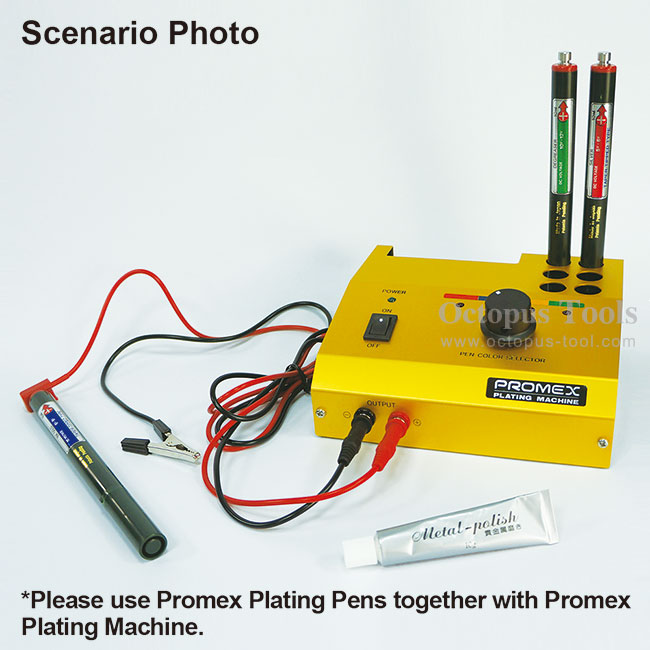 Promex Degreasing Pen

Ultrasonic Cleaner 10.8L 110V DC200H

◆ Power supply: AC100 ~ 120V / 60Hz
◆ External dimension: 330 x 285 x 330 mm
◆ Internal tank size: 300 x 240 x 150 mm
◆ Tank capacity: 10800 cc
◆ Material of internal tank: SUS 304 / thickness: 1.5 mm
◆ Material of outter case: Galvanized steel / thickness: 1.0 mm
◆ Material of the cover: SUS 304
◆ Generates 40KHz of ultrasonic sound waves
◆ Output Power: 200 W
◆ Weight: 9.5kg
◆ Applications: Polishing jewelry, watches, eyeglasses, dentures, ornaments...etc.
◆ Powerful heater (250 watts) can make temperature reach 99℃ quickly.
◆ If you have any customized requirements, please contact our sales team.


Promex Plating Machine Standard Set EX3000/BNP-1

Series: 502-006 Model: EX3000/BNP-1
Input: 110-220V Size: 140x160x75mm Weight: 0.3kg
Content: Plating Machine, Adapter, Connecting Wire, Metal Polishing Paste, Degreasing Paste, Silver Plating Pen, Gold Plating Pen

◆ Each pen contains 10ml of concentrated plating solution and can plate up to 80x80cm of surface.
◆ Plating solution won't deteriorate easily. Shake well before use. It's recommanded to finish in one year. And put the pen right up after use.
◆ Gentlely apply the plating pen to the surface of the object.
◆ Plating solution is ecofriendly and not harmful.
◆ When plating gold or silver on zinc board or lead board, use double concentration plating pen.
◆ For details on how to use this plating machine and its accessories, please read the user manual inside the package.