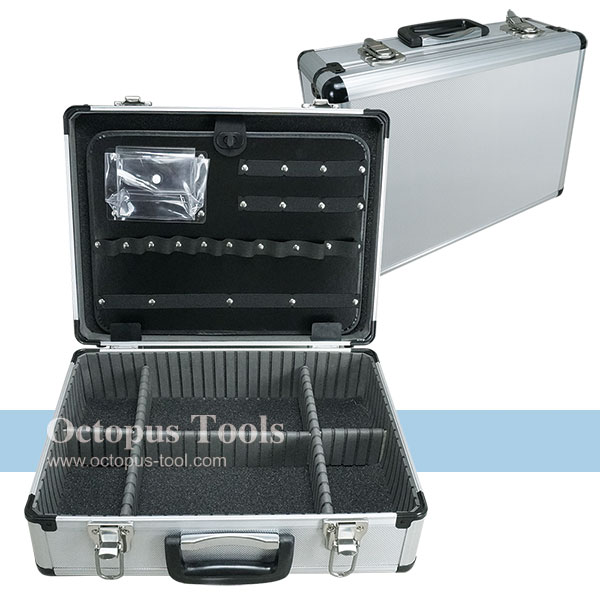 Brand:
Octopus
Aluminum Storage Case 400x300x150mm White

Aluminum Storage Case 400x300x150mm White
◆ Ideal for storing and transporting tools and accessories
◆ With removable panels, you can easily customize the interior space.
◆ With locking clasps
◆ Color: White
◆ Outer dimension: 400 x 300 x 150 mm
◆ Inner dimension: 375 x 275 x 85 / 37 mm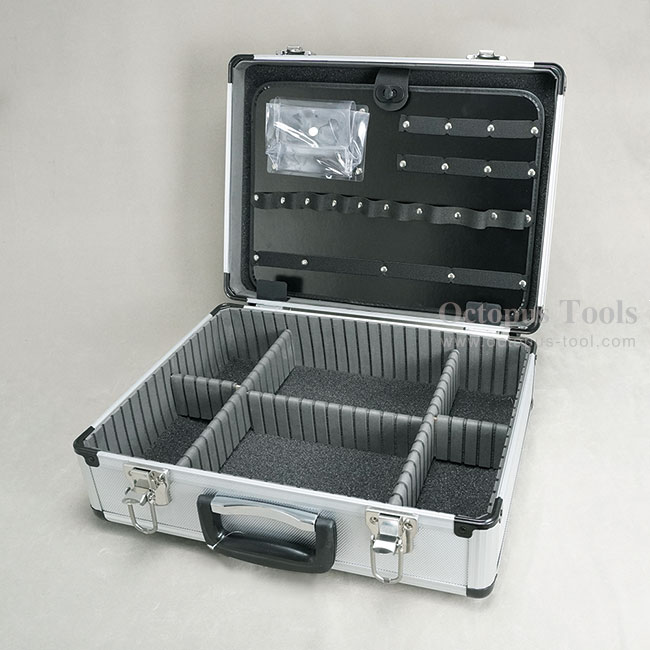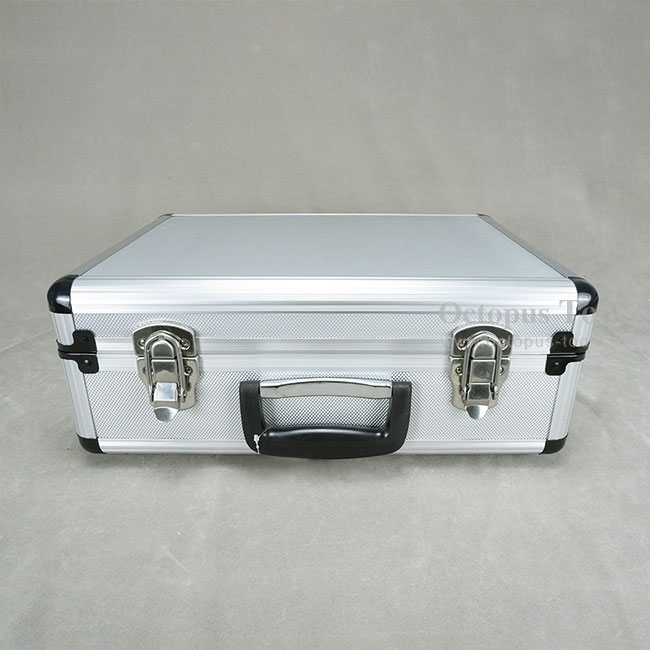 Aluminum Storage Case 400x300x150mm White

Octopus Electric Engraver Tungsten Carbide Point Tip 110V

[Specifications]:

Input: 110V
Power: 22W 0.2A
Weight: 260g
7200 strokes per minute
Origin: Tungsten carbide point tip is made in USA and the body of the engraver is made in Taiwan

[Features]:

1. Easy To Use – You can simply plug in and the engraver is ready to work! As easy as holding a pen.
2. Wide Application – This engraver can be applied on stone, glass, and metal. You can use it on most of the surfaces when engraving is needed.
3. Adjustable – 5-position stroke adjustment to regulate the engraving depth from 0.1 – 1 mm.
4. Multifunctional Purposes - With this tool you can mark your valuables to protect them from being lost or engrave your name directly to make your personal belongings easier to spot. This tool has being used by worldwide jewelers in creating their artworks and adopted by DIY enthusiasts.
5. Safety - High-impact plastics and double insulated body provide safety and assure no electricity leakage.
6. Great Value - One spare tungsten carbide tip angled at 60° is included in the set.

[Cautions]:

Please always wear eye protection while using and do not fall electric engraver down nor make it run without actually engraving.


Pre-Cut Foam Sponge 430x310x90mm

◆ Pre-scored into tiny cubes for easy customization
◆ Offer stronger protection for shell case.
◆ For Product #422.370 and #422.360 Aluminum Storage Case
◆ Dimension: 430 x 310 x 90mm


KOTELYZER 70B Butane Solder (Made in Japan)

Model: 70B

Overall Length: 243mm
Weight: 90g
Soldering iron temp.: 200~500℃ (20~80W)
Hot blower: 600℃
Torch: 1300℃
Gas container capacity: 28ml
Operation time: 120mins
Fuel: Use pure butane to ensure normal lifetime

◆ Lighter ignition.
◆ 3 in 1: Soldering iron function, hot blower function and torch function.
◆ Comes with 525.7001 soldering tip (model: 70-01-01), 525.7052 hot blow tip (model: 70-01-52), 525.7055 heat shrink (model: 70-01-55), 525.7026 torch ejector (model: 70-07TU), spanner (model: 70-35), metal carrying case (model: 72-40U), cleaning case with sponge (model: 70-37) and iron holder (model: 70-43).
◆ Comes with full kit and metal carrying case.