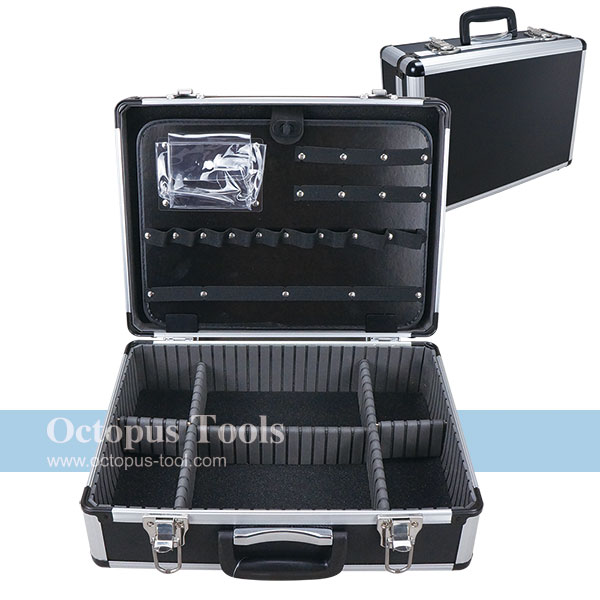 Brand:
Octopus
Aluminum Storage Case 400x300x150mm Black

Aluminum Storage Case 400x300x150mm Black
◆ Ideal for storing and transporting tools and accessories
◆ With removable panels, you can easily customize the interior space.
◆ With locking clasps
◆ Color: Black
◆ Outer dimension: 400 x 300 x 150 mm
◆ Inner dimension: 375 x 275 x 85 / 37 mm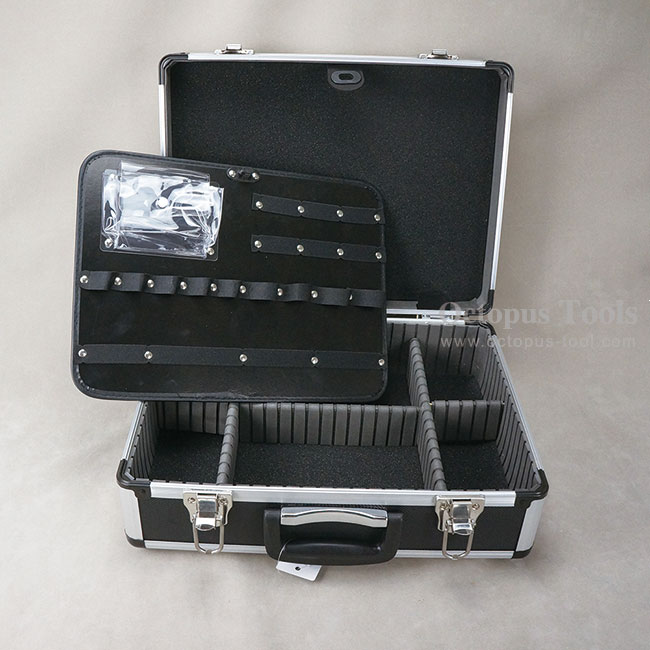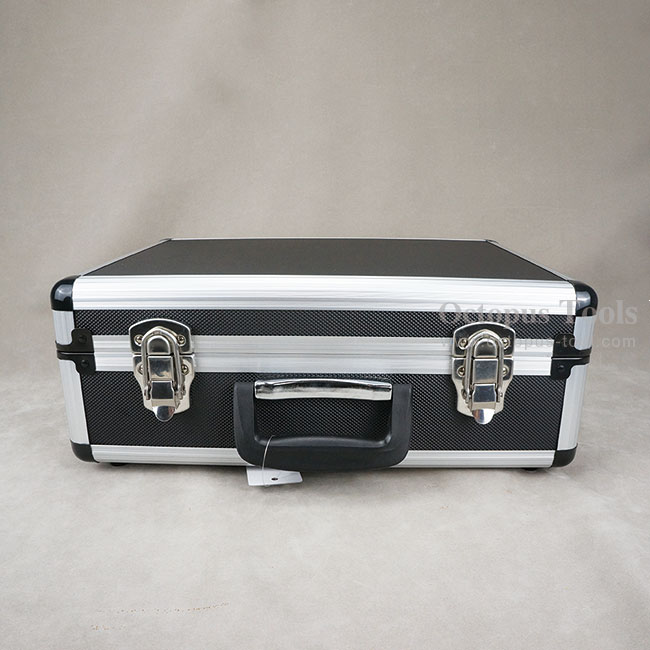 Aluminum Storage Case 400x300x150mm Black

Octopus Electric Engraver Tungsten Carbide Point Tip 110V

◆ Easy To Use – You can simply plug in and the engraver is ready to work!
◆ Wide Application – This engraver can be applied on stone, glass, and metal. You can use it on most of the surfaces.
◆ Adjustable – 5-position stroke adjustment to regulate the engraving depth from 0.1 – 1 mm
◆ Origin - Tungsten carbide point tip is made in USA and the body of the engraver is made in Taiwan
◆ Electric Engraver (With A Tungsten Carbide Point Tip)
◆ Voltage: 110V
◆ Power: 22W 0.2A
◆ Weight: 260g
◆ 7200 strokes per minute


Pre-Cut Foam Sponge 430x310x90mm

◆ Pre-scored into tiny cubes for easy customization
◆ Offer stronger protection for shell case.
◆ For Product #422.370 and #422.360 Aluminum Storage Case
◆ Dimension: 430 x 310 x 90mm


AC Analog Clamp Meter YF-800

◆ Rotary scale presents one range at a time
◆ With pointer lock switch function key
◆ AC Voltage Ranges: 150V, 300V, 600V
◆ AC Current Ranges: 6A, 15A, 60A, 150A, 300A
◆ Maximum conductor size: 42mm
◆ With zero adjustment
◆ This clamp meter can prevent interference from magnet fields.