Universal Tabletop Vise

Universal Tabletop Vise
◆ Tilts and rotates 360 degrees.
◆ Rubber jaw covers protect items from being damaged.
◆ Perfect tool for craft, PCB inspection or any small work.
◆ Jaws are 75mm wide, and open to 50mm.
◆ Clamps onto surfaces up to 50mm thick.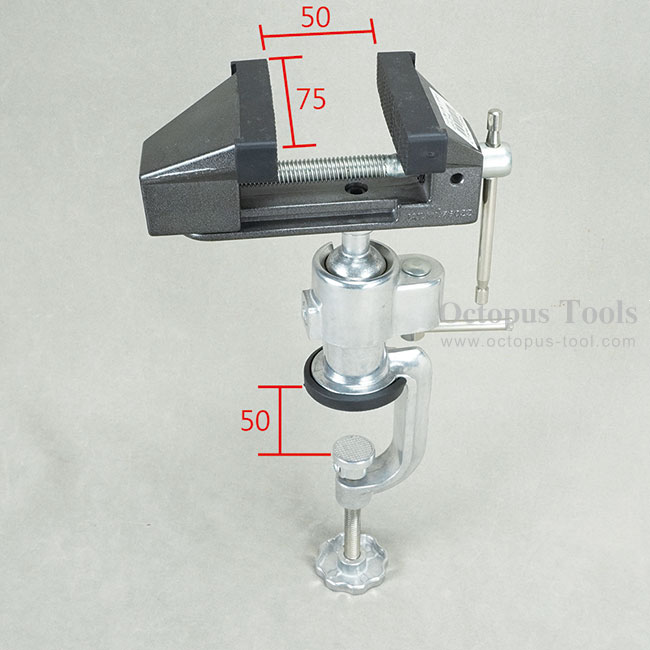 Universal Tabletop Vise

Precision Chuck Handle 0.3-3.2mm

Chuck Capacity: 0.3-3.2mm

◆ Especially designed for drilling tiny holes.
◆ 3-jaw hardened steel keyless chuck provides firm grip on small tools such as small drills, wires etc.
◆ Clockwise rotary direction.
◆ Ergonomic plastic handle, easy to hold.
◆ This miniature drill is mainly used for the materials of wood, resin, jewelry etc.

Cautions:
1. Especially designed for drilling tiny holes, do not overload.
2. Turn until tight before use.
3. Do not use with electricity.
4. Must rotate clockwise.
5. Do not modify this product without permittion.