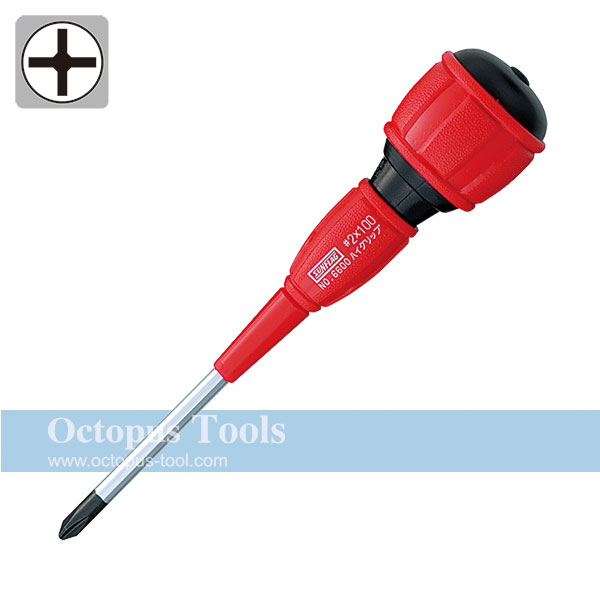 Brand:
SUNFLAG
High-Grip Screwdriver Philips #1x75mm No.6600 SUNFLAG

High-Grip Screwdriver Philips #1x75mm No.6600 SUNFLAG
Size: Philips, #1x75mm
Shaft Dia.: 5.5mm
Shaft Length: 75mm
Overall Length: 155mm
Material of handle: PVC
◆ Special shape of handle offers comfort grip
◆ Special design on handle tip, dent for Slotted screwdriver and convex for Philips screwdriver.
◆ Magnetic tip
◆ Black tip provides better corrosion resistance.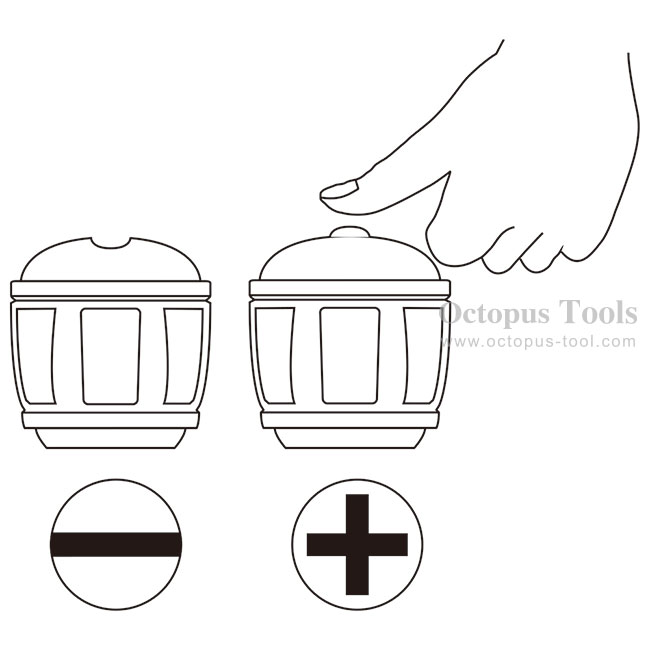 High-Grip Screwdriver Philips #1x75mm No.6600 SUNFLAG

Adjustable Wrench 4" Long, w/ Handle Hole

◆ Material: Chrome Vanadium Steel
◆ Manufactured by GS and ISO 9002 certified factory
◆ Handle hole for easy storage or hanging
◆ Length: 4"
◆ Maximum of Opening: 14.1 mm


Long Nose Gripping Screw Removal Pliers PZ-60 Z Engineer

Screw Head Size: Dome (Truss) Head/Round or Pan Head: Dia. 2 to 5.5 mm (head height less than 2.2 mm).
Size: 193mm
Material: Carbon Steel
Hardness: HRC60±2
Cutting Capacity: dia. 1.2mm (Copper Wire)
Weight: 180g

◆ Long nose pliers with non-slip jaws
◆ Serrated teeth lined consecutively, inter-meshed with each other, bite and take a hold of an object securely, no slippage! The teeth even hold a thin plate securely.
◆ Screw removal - Just Grip & Turn !!
◆ Removes small screws with stripped or rusted heads or stubborn fasteners in seconds.
◆ Able to deal with small screws in confined space
◆ Durable comfort grips
◆ Owing to T-shaped forging handles, the handle sleeve will not twist or slip off during heavy duty use.
◆ With its specially-designed jaws and vertical serrations, it maximizes friction with no slippage and generate gripping power.
◆ Ordinary pliers require strong grip so as to hold a thin plate securely or cut a thin material, while the gripping jaws of Engineer PZ-60 can bite into the material and the cutting blade can cut even a thin wire with less grasping power.
◆ The unique T-shape handle helps preventing the handle sleeve from twisting or turning round, good for heavy users.


3-Outlet Power Strip 1650W, 1.8M Long

[Specifications]:

Oulet: 3
Cord: 1.8M
Power: AC 125V 15A 1650W

[Features]:

◆ With its overload-protection feature, it cut power automatically to protect electronic devices when over-current is detected.
◆ Strong copper wires 2.0m㎡x3C conduct electricity quickly with more safety.
◆ Mounting holes in the back secure the power strip to walls, and with an extra hole on the cord for hanging easily.
◆ Right-angle grounded plug keeps cord close to the wall and saves space.