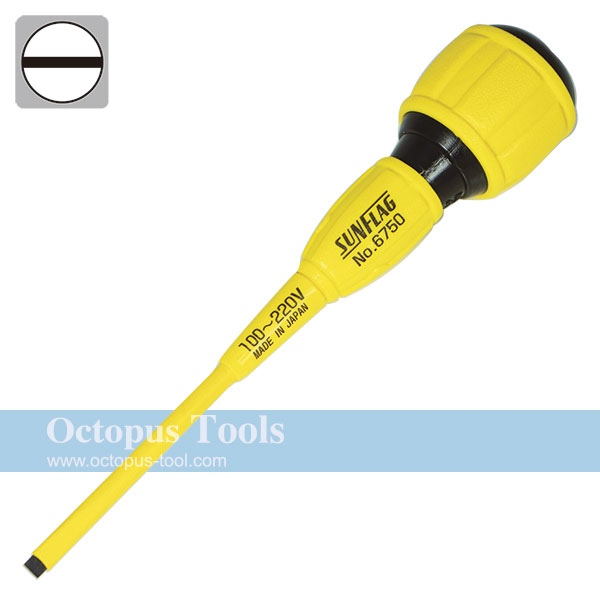 Brand:
SUNFLAG
Insulated Driver, Slotted, 5mm

Insulated Driver, Slotted, 5mm
◆ Tip: Slotted
◆ Size: 5.0x100mm
◆ Overall Length: 200mm
◆ For 100V - 220V
◆ Magnetized Tip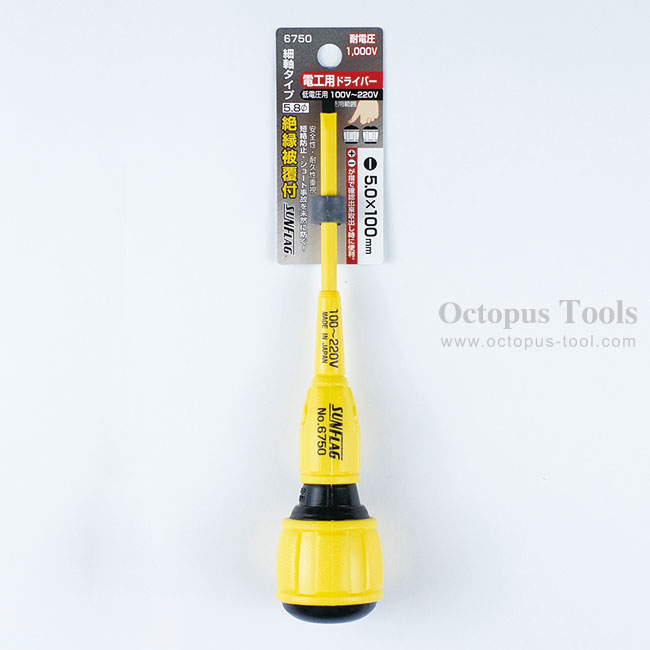 Insulated Driver, Slotted, 5mm

Ripsaw Blade Set, Adjustable

◆ Twin-blade design makes drilling easier
◆ Ideal for building sites, can be used on tiles and plaster boards to cut and drill holes
◆ Work with Ripsaw Blade P/N 468.BN301 and P/N 468.BN302
◆ Blade Length: 125mm
◆ Blade can be adjusted in three phases: 40mm, 65mm, and 90mm
◆ Overall Length: 245mm
◆ Blade Thickness: 1.25mm
◆ Material: SK steel
◆ Weight: 70g
◆ Ripsaw Blade P/N 468.BN301 and P/N 468.BN302 are included in the set


[Specifications]:

Overall Length: 225mm
Material: Carbon Steel
Handle Material: TPR
Screw Head Size: Dia. 3~9.5mm
Removable Screws: Dome (Truss) Head, Round and Pan Head.
Cutting Capacity: Flat Cable dia. 2.6mm x 3 cores / Hard Wire dia. 3.2mm / Copper Wire dia. 4mm / Stainless Wire dia. 2mm / Stranded Wire 8m㎡
Crimping Capacity: Bare Terminals AWG16~12 (1.25~3.5m㎡)
Hardness: HRC 60±2
Weight: 350g

[Features]:

◆ Designed especially for electrician a multi-functional pliers with unique screw extractor.
◆ Eccentric high leverage structure, powerful in cutting and gripping.
◆ 21mm long blade and the specially-designed eccentric structure offer 30% more cutting power compared to conventional pliers.
◆ 2-way non-slip gripping jaw. Vertical serrations grip a screw head securely, while horizontal serrations hold a tie band and a thin plate securely.
◆ The unique T-shaped handle helps prevent the handle sleeve from twisting or turning round and has the feature of light-weight.
◆ Strap hole in the end of the handle prevents the pliers from falling.