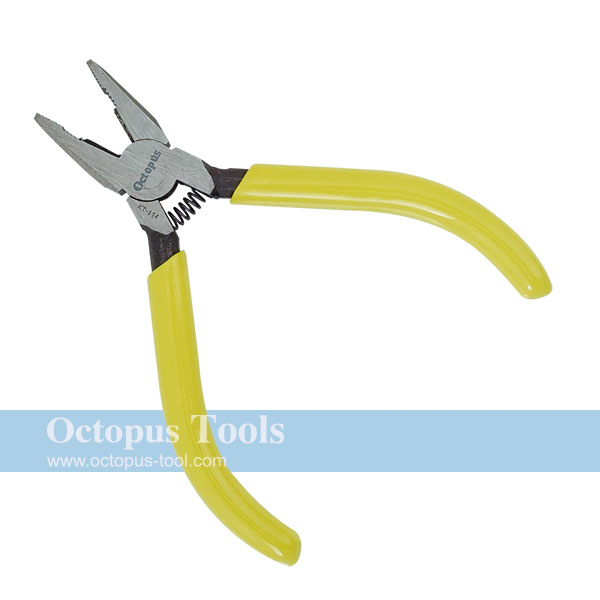 Brand:
Octopus
Octopus KT-114 Combination Plier 125mm

Octopus KT-114 Combination Plier 125mm
◆ Length: 125 mm
◆ Serrated and precision machined jaws
◆ Ideal for cutting steel wire
◆ With spring
◆ Drop forged and heat treated steel construction
◆ Plastic-dipped handle
◆ Polished finish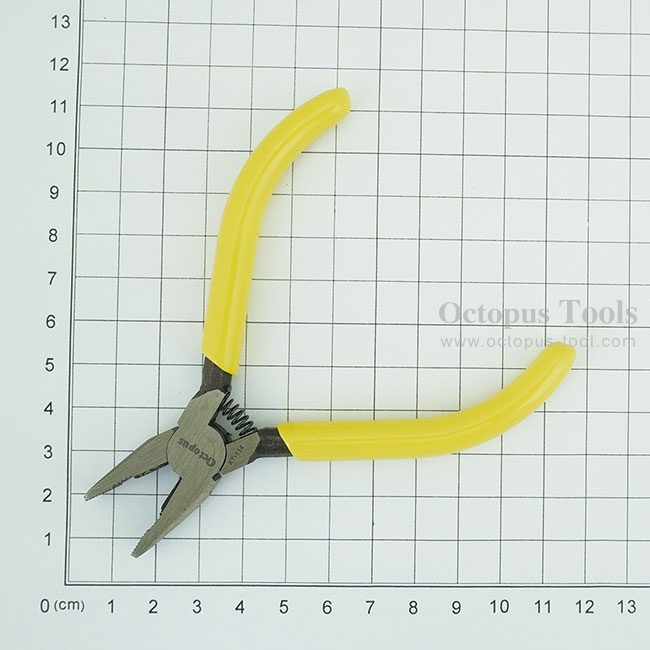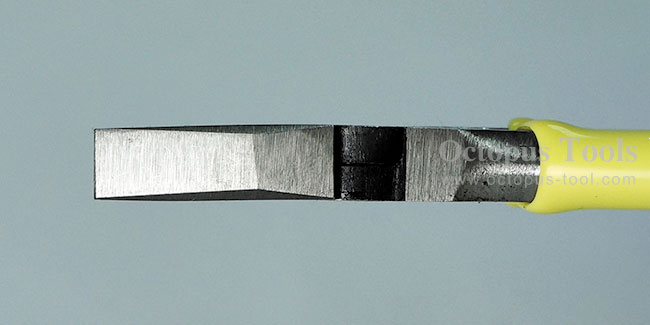 Octopus KT-114 Combination Plier 125mm

Multi-Functional Wire Stripper PAW-01 Engineer

Material of Body: High Carbon Steel
Material of Grip: Alloy Steel and ABS elastomer
Stripping Capacity: 0.05 - 8mm2
Cutting Capacity: 0.05 - 6mm2
Length: 210mm
Weight: 359g

◆ Multi-functional wire stripper with stripping, cutting, and crimping functions 3-in-1.
◆ Patented wire stripper for ultra fine wire, bold line, speaker cable, flat cable
◆ Easy to use by turning the adjustment knob in the minus direction you can peel off the ultra-fine wire.
◆ Easy to set the length of the stripped part with strip gauge.
◆ With cutting and crimping functions.






Locking Pliers PZ-65 Engineer

Length: 190mm
Scew Head Size: Φ7-12mm
Max. Jaw Capacity: 48mm
Weight: 400g
Material of Body: Cr-Mo
Material of Handles: TPR

◆ Easy release mechanism that can be released easily and safely without lever operation adopted.
◆ Adjustable jaw opening width allows you use this tool in various tasks.
◆ Wire cutter is also equipped.
◆ TPR handles provide comfort while using for a long period of time.


Multi Purpose Plastic Tool Box 420x200x180mm B-420

[Specifications]:

Dimensions: 420x200x180mm
Material: PP

[Features]:

◆ Durable and accountable multi-purpose tool organizer!
◆ Double-layer design for more spacious storage space together with adjustable dividers to create more possibility for customization.
◆ Built in padlock eye increases security.
◆ Handle for easy transportation.
◆ S-Turbo provides comprehensive solutions for organizing tools with ease and conveniences.