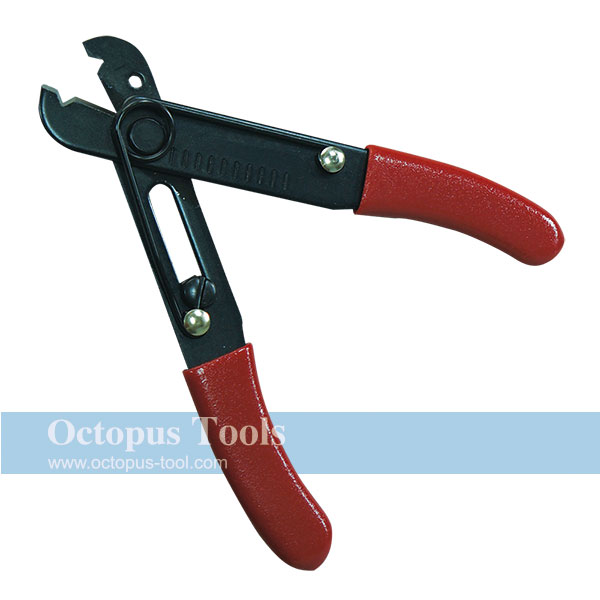 Brand:
HT
Wire Cutter and Stripper 10-30 AWG

Wire Cutter and Stripper 10-30 AWG
◆ With adjustable screw for wire size 30-10AWG(ψ0.5-4.0mm)
◆ With a looping hole in jaw for wire bending
◆ Length: 127mm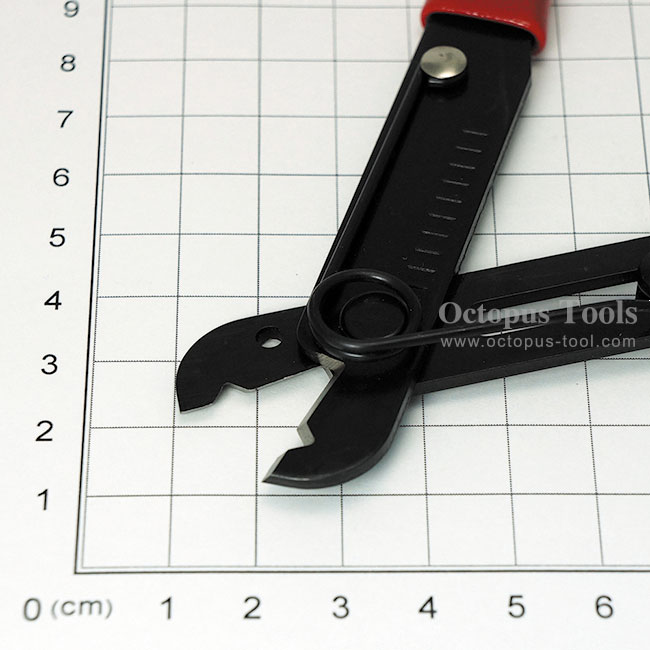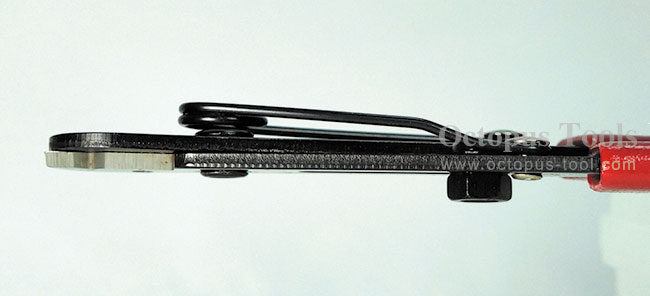 Wire Cutter and Stripper 10-30 AWG

Coaxial Cable Stripper HT-332

[Specifications]:

Cable Type: RG-58/59/62/6/6QS/3C/4C/5C

[Features]:

◆ 2 blades model, with easy-to-use reversible v-block.
◆ The indication arrow shows recommended cable size.
◆ Stripping distance can be adjusted by moving one of the blades.
◆ Uses the built-in hex wrench to align the socket and adjusts the blade.


Ratcheting Screwdriver and Socket Set 38pcs/set 1/4"

◆ CRV screwdriver bits and sockets.
◆ Comfort grip and ratchet design.
◆ Clear plastic case for easy carrying.
◆ This ratcheting screwdriver and socket set includes items as follows.
1. Ratchet screwdriver x 1pcs
2. ADP (25mm) x 1pcs
3. Bits (6.35x25mm) x 28pcs
4. Sockets(1/4") x 9pcs

◆ Bits Sizes:
- Slotted 3mm, 4mm, 5mm, 6mm, 7mm
- Philips PH0, PH1, PH2, PH3
- Pozidriv PZ0, PZ1, PZ2, PZ3
- Torx T6, T7, T8, T9, T10, T15, T20, T25, T27, T30
- Square S0, S1, S2, S3
◆ Sockets Sizes: 4mm, 5mm, 6mm, 7mm, 8mm, 9mm, 10mm, 11mm, 12mm



Multi-Functional Wire Stripper PAW-01 Engineer

Material of Body: High Carbon Steel
Material of Grip: Alloy Steel and ABS elastomer
Stripping Capacity: 0.05 - 8mm2
Cutting Capacity: 0.05 - 6mm2
Length: 210mm
Weight: 359g

◆ Multi-functional wire stripper with stripping, cutting, and crimping functions 3-in-1.
◆ Patented wire stripper for ultra fine wire, bold line, speaker cable, flat cable
◆ Easy to use by turning the adjustment knob in the minus direction you can peel off the ultra-fine wire.
◆ Easy to set the length of the stripped part with strip gauge.
◆ With cutting and crimping functions.