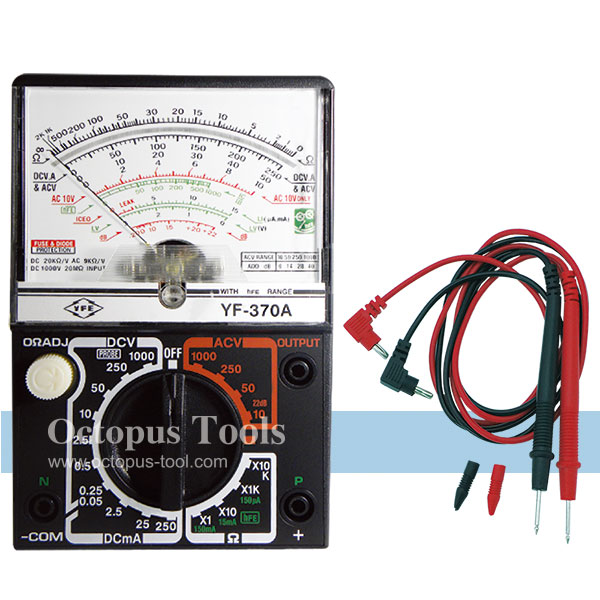 Brand:
YFE
Analog Multimeter

Analog Multimeter
◆ Diode test: Yes
◆ hFE: Yes
◆ Package included: manual, test leads, battery
◆ Dimensions: 148 x 99 x 41mm
◆ DC Voltage: 0.25V, 0.5V, 2.5V, 10V, 50V, 250V, 1000V
◆ AC Voltage: 10V, 50V, 250V, 500V, 1000V
◆ DC Current: 50μA, 2.5mA, 25mA, 250mA
◆ Resistance: 2KΩ, 20KΩ, 2MΩ, 20MΩ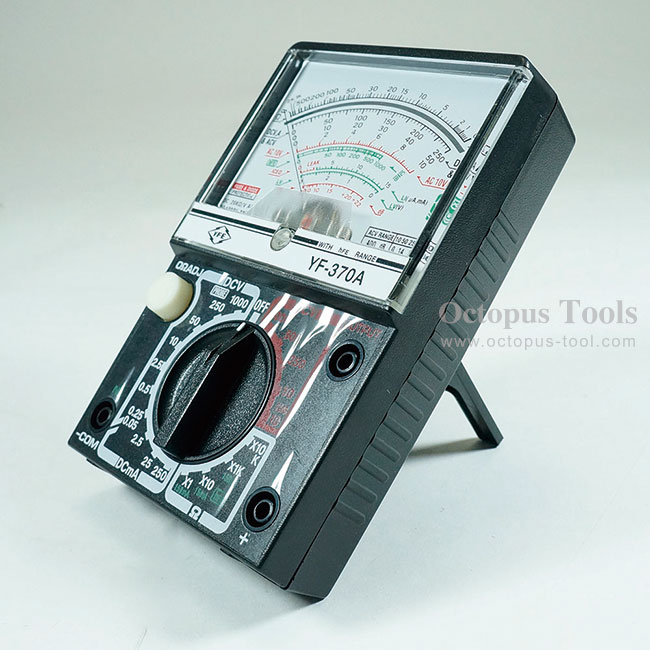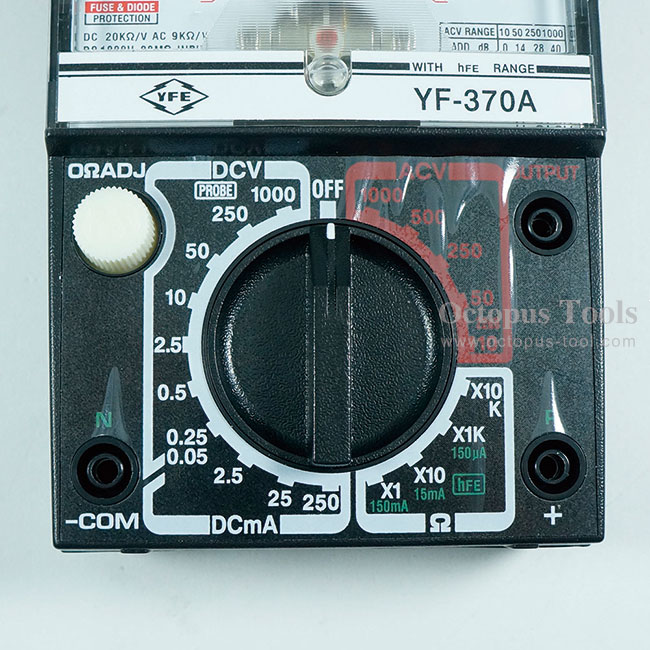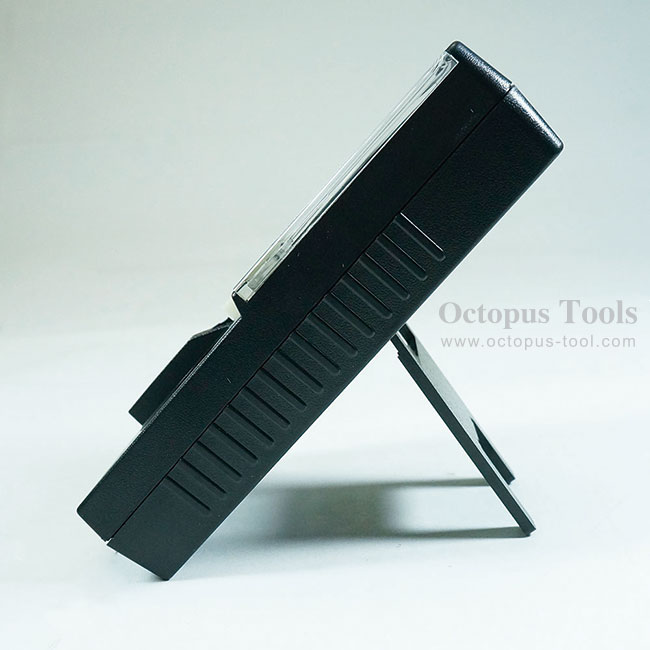 Analog Multimeter

Insulated Driver, Slotted, 5mm

◆ Tip: Slotted
◆ Size: 5.0x100mm
◆ Overall Length: 200mm
◆ For 100V - 220V
◆ Magnetized Tip


Demolition Screwdriver 30mm 400-W Sunflag

Tip Width: 30mm
Shaft Dia.: 9.5mm
Shaft Length: 110mm
Overall Length: 235mm
Material of Shaft: Chrome Vanadium

◆ For prying and chiseling
◆ Metal strike cap protects handle from hammer blows
◆ Heat-treated square column shaft transfers force well when being striked
◆ Cushion-Grip handle for greater comfort


Multi Layer Plastic Storage Box 430x230x205mm B-433

[Specifications]:

Dimensions: 430x230x205mm
Material: PP

[Features]:

◆ Durable and accountable multi-purpose tool organizer!
◆ Triple-layer design for more spacious storage space together with adjustable dividers to create more possibility for customization.
◆ Built in padlock eye increases security.
◆ Plastic storage box with handle for easy transportation.
◆ Patent rugged design makes the tool box stronger and be able to sustain wear.
◆ S-Turbo provides comprehensive solutions for organizing tools with ease and conveniences.