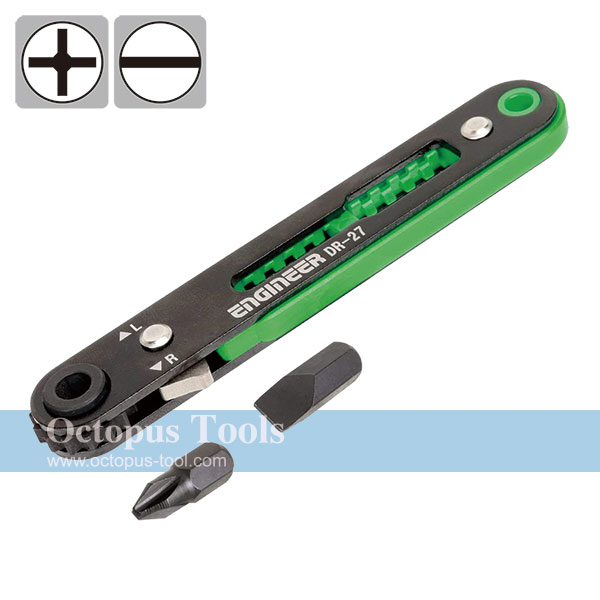 Brand:
ENGINEER
Mini Offset Ratchet with Bits

Mini Offset Ratchet with Bits
Length: 103mm
Width: 19.5mm
Thickness: 11mm
Weight: 54g
Material: Carbon Steel and ABS
Bits included: Philips No.2 *1 / Slotted 6.0x0.8mm *1
Bit Length: 18mm
◆ Ultra-thin offset driver with ratchet mechanism.
◆ The thickness is only 18mm after being attached bits, great for working in narrow and confined space.
◆ It's applicable in turning M6 cap bolts with high torque design.
◆ With quick turning ratchet mechanism, working efficiency is geatly improved.
◆ The bits included in this set of tool can be stored in the main body of ultra-thin offset driver.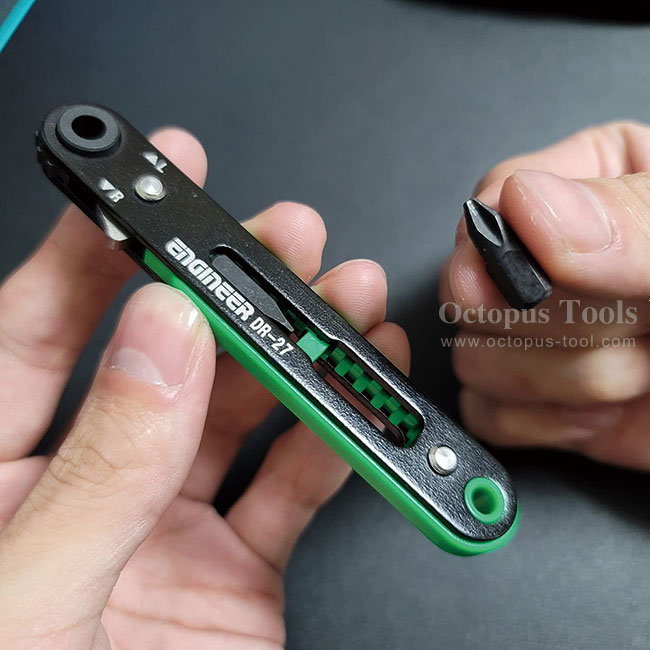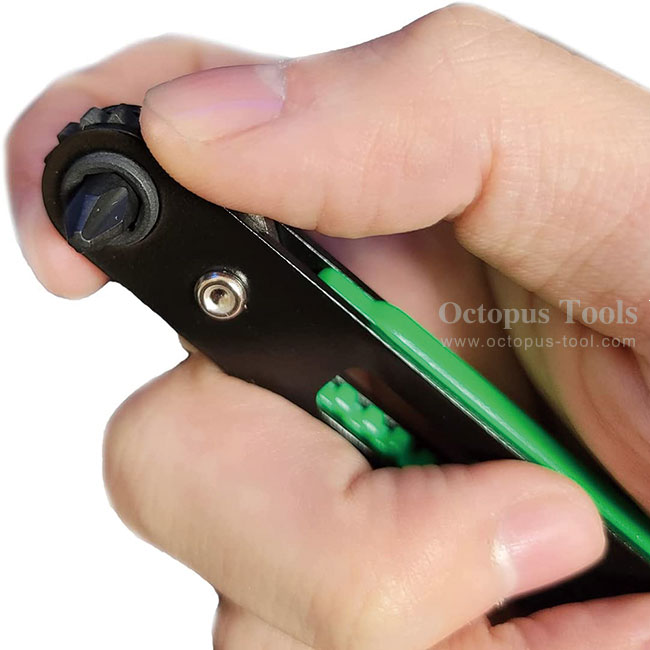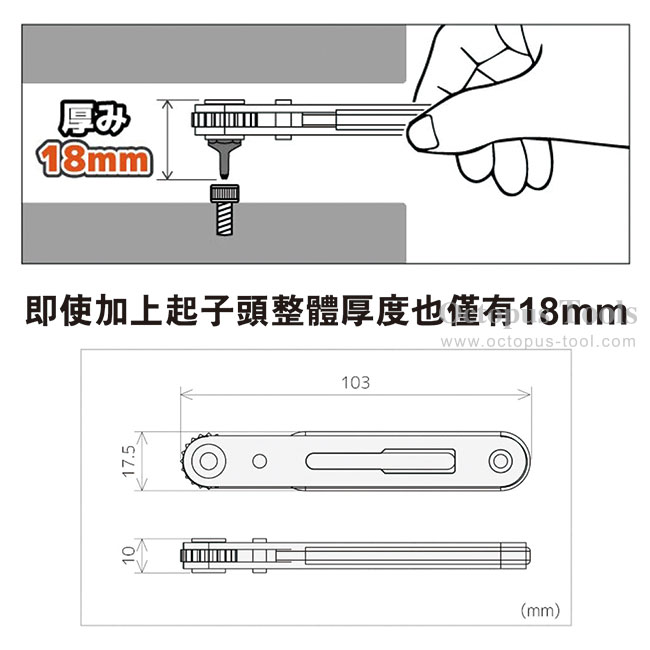 Mini Offset Ratchet with Bits