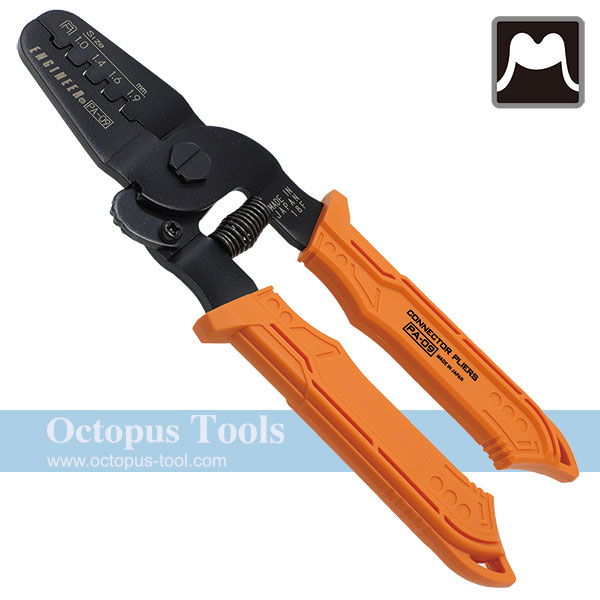 Brand:
ENGINEER

Micro Connector Pliers PA-09

Micro Connector Pliers PA-09
◆ With this pliers, you can crimp AWG #32 to #20 wires in micro connectors or D-sub connectors of different makers.
◆ With "ENGINEER" original joint screw prevents the joint from being loose and offers you easy maintenance.
◆ With strap hole
◆ Oil resistant elastomer (TPR) handle
◆ Capable of crimping 1.25 to 2.5mm pitch connector pin (narrow-pitch), D-Sub connector contact can also be crimped.
◆ With locking latch and coiled spring
◆ Material: S55C
◆ Weight: 145 g, compact and light body for fatigue-free work
◆ For the application sizes of wires, please contact our sales team trading@octopus.com.tw for more details.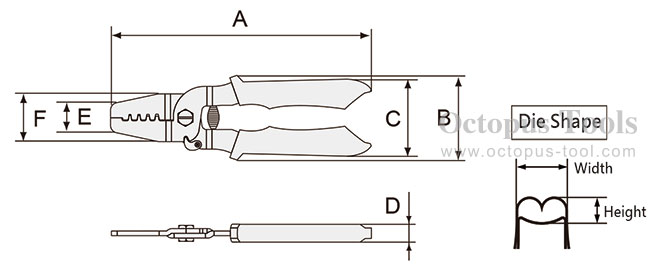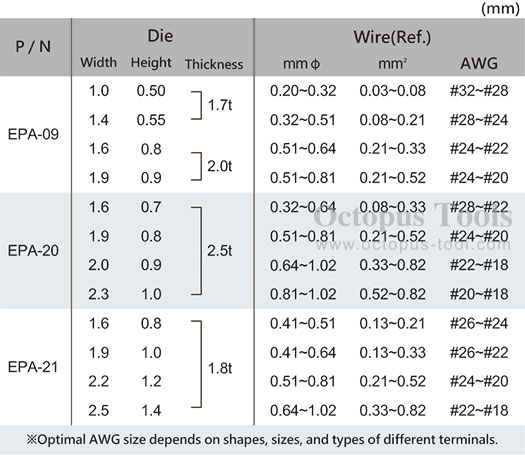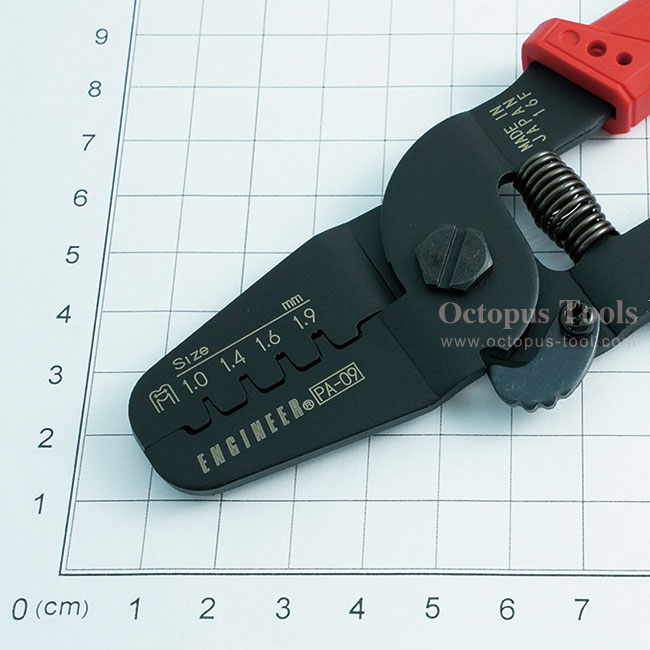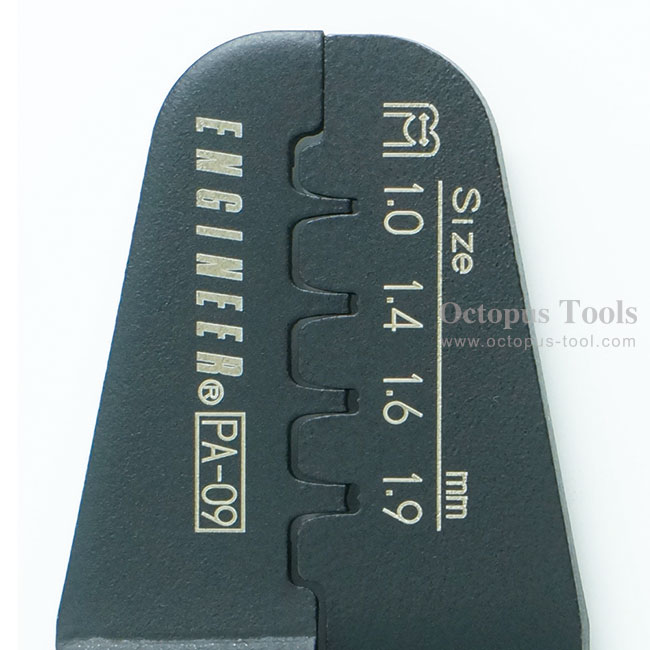 Micro Connector Pliers PA-09