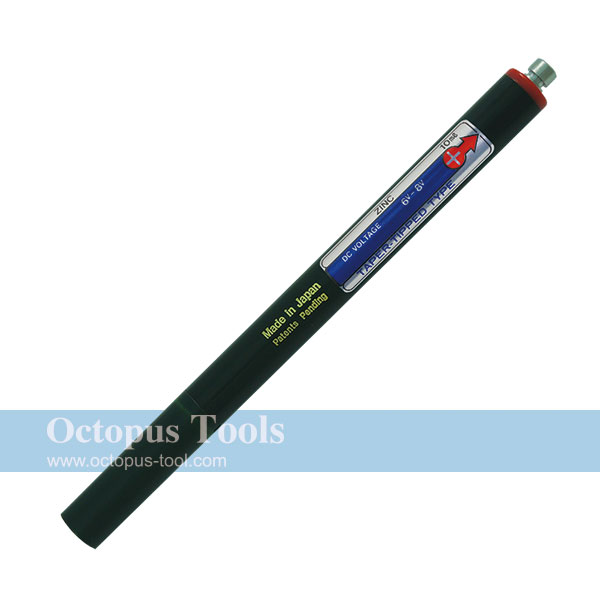 Brand:
PROMEX

Promex Plating Pen Zinc

Promex Plating Pen (Zinc)
◆ P/N: 502-016
◆ With this Plating Pen (Zinc), you can plate quickly and very easily.
◆ The Plating Pen (Zinc) will be expired after 10 months in mint condition. Please use it up in 3 months once being opened.
◆ Each pen contains 10 ml of solutions, and can plate approximately 60 x 60cm area.
◆ Wide applications including Jewelry, frames, watches, ornaments, accessories, and IC Board
◆ For Plating Machine P/N 335.120
◆ If you can't find the Plating Pen you're looking for on our website, please contact our sales team trading@octopus.com.tw for more information.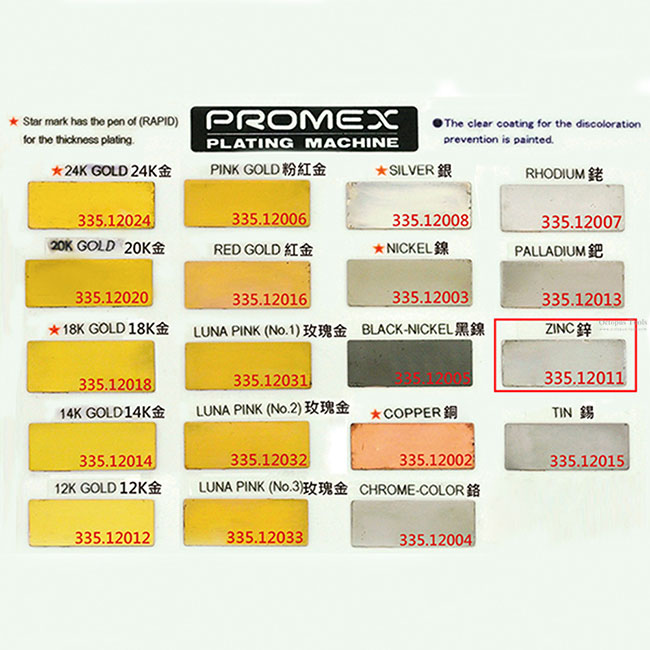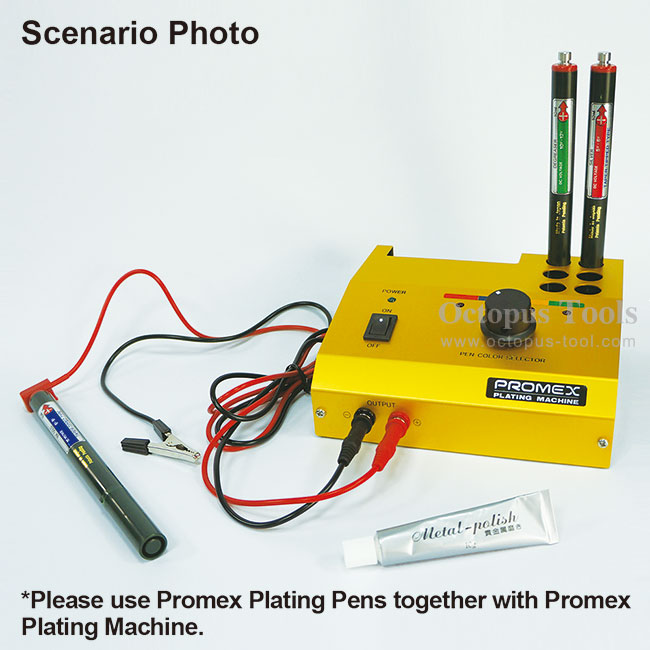 Promex Plating Pen Zinc